There are defining moments in everyone's life, first steps, first words and their first 210 conversion. In this month's 'quick ride', Stan takes Polini's kit for a spin.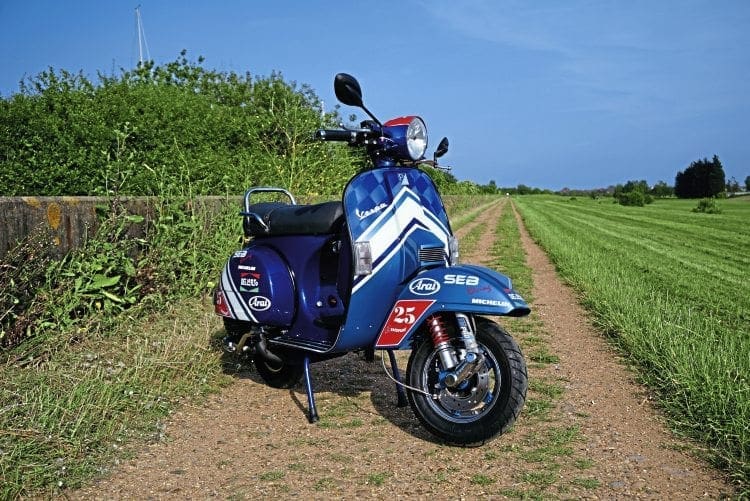 If I had to nominate one scooter to be preserved for future generations to ride it would be Vespa's PX200. It has legendary reliability, is easy to maintain and although lacking the classic curves of its predecessors, it has the real world necessities of indicators, auto-lube and front disc. For decades I believed that Piaggio had done an excellent job so there was no need to mess with it, a view held by Vespisti around the world, usually ones who've never ridden a 210.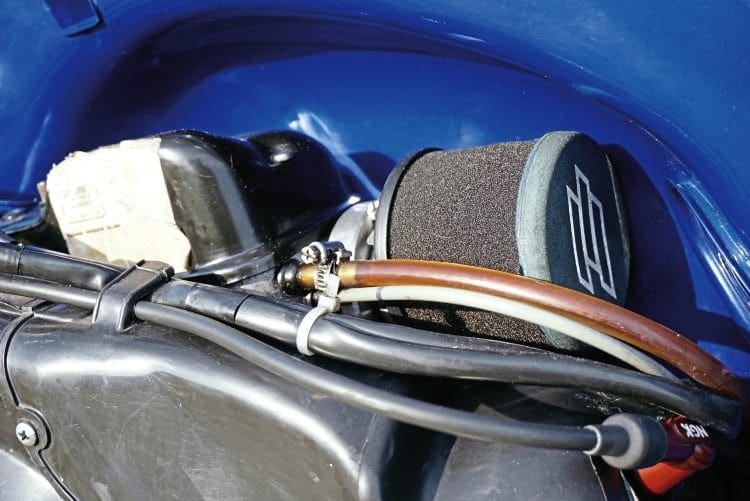 This particular example's fitted with a Polini 210 and is owned by Brad Preston, a man whose two wheeled tastes are, if nothing else, varied. Within his stable are a TS1, RB250, standard P2 and a BMW tourer but the Polini's one of his favourites and from first start up it's obvious why.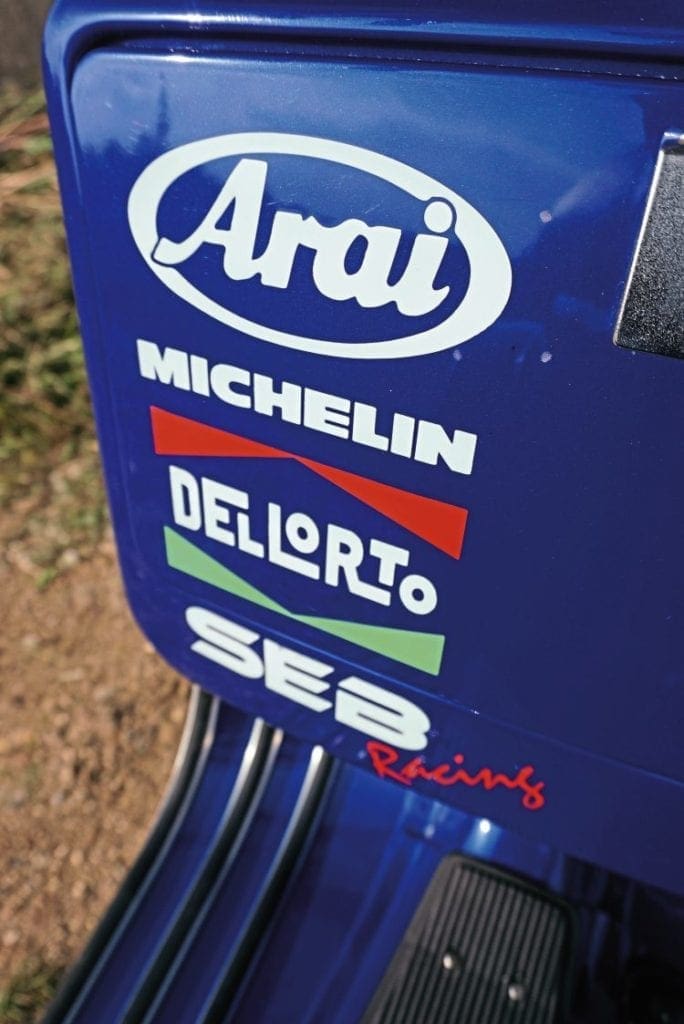 While most small block conversions need removal of the electric start that's not the case with this 210. One stab of the button and the standard Vespa ignition fires the motor into life. The SIP Road 2 exhaust is neither loud nor frantic but there's a definite throatiness not heard from a standard 200.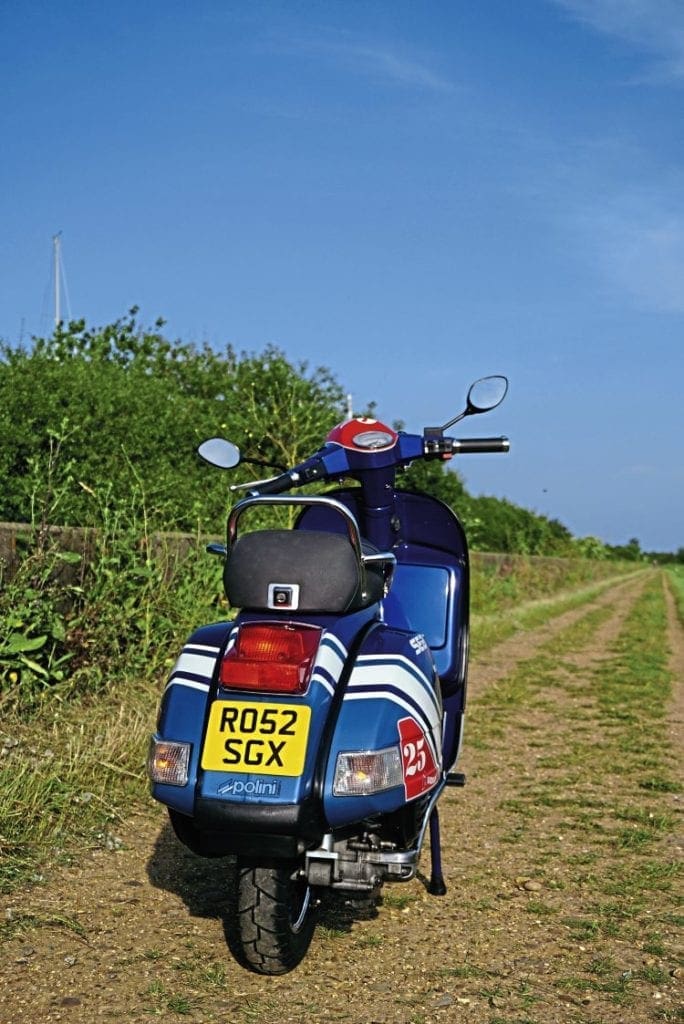 Once under way the difference is immediate. The throttle responds quickly and the engine moves solidly through each gear. Snap open the Polini 24mm and the front end rises, dramatically in first and second, but it's the overall increase in power that impresses most. It feels 'grown up' and confident in itself. It's hard to understand how 10ccs can make such a difference. That, of course, is the beauty of a two-stroke engine, it's not just the ccs which count, it's the porting arrangement within the cylinder, and this one is superior to the standard kit in absolutely every way.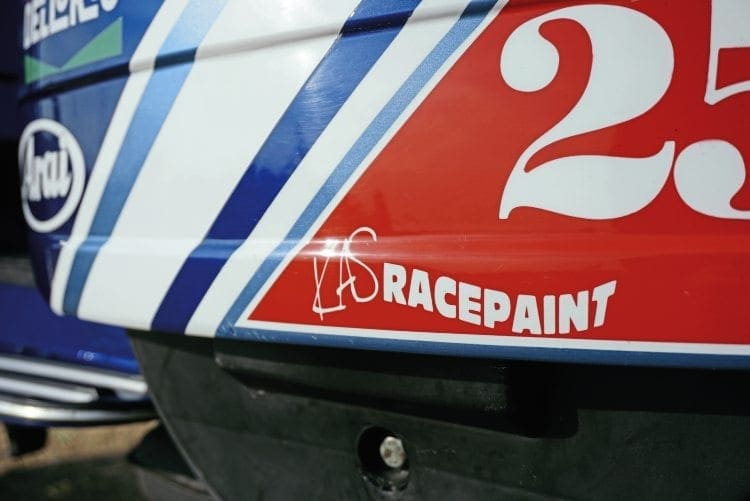 Everything mass produced is a compromise and the PX2 is no exception. Piaggio designed its flagship model to have the broadest possible appeal. Polini is catering specifically for the more sporting rider. The Nikasil-lined, aluminium alloy cylinder dissipates heat faster than the standard cast iron example while the port timings have been redesigned to ensure the widest possible power delivery. Although the kit offers the potential for further tuning it also fits standard casings without modification.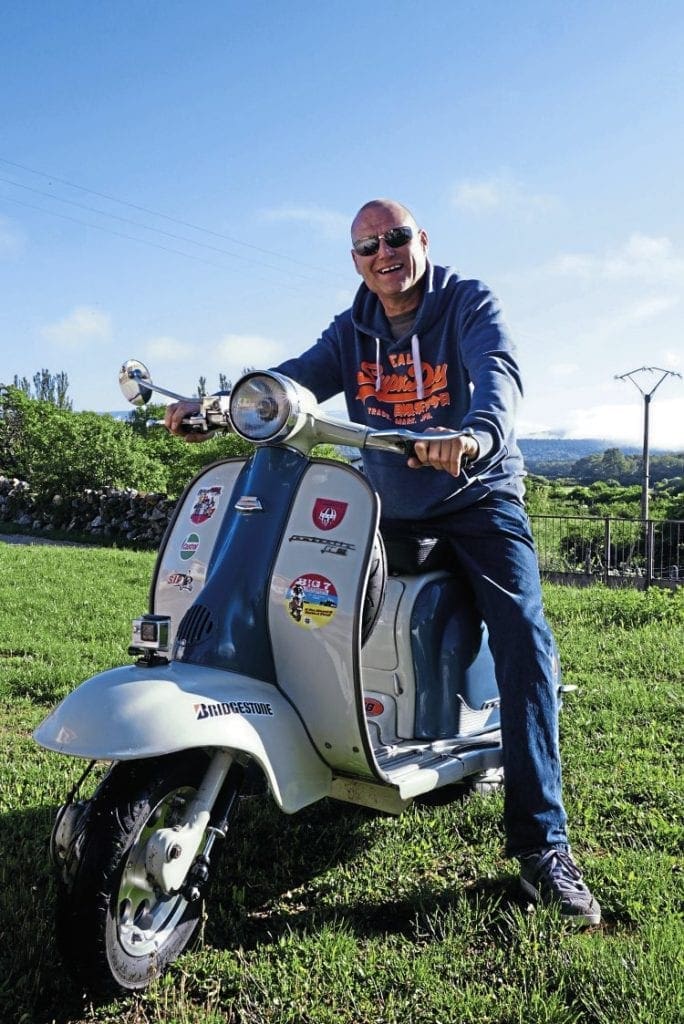 This build's also dealt with another PX compromise — its suspension. Replacing the standard items with SIP shocks front and rear, Brad's used their almost infinite potential for adjustment to give a firm and responsive ride.
Article continues below...
Advert
There's no doubt that the standard PX2 is a very capable machine, but dial-up internet was also great in its time. Fitting a 210 kit is like reliving the day that broadband arrived, it's truly a life changing moment.
MAN & MACHINE
Name: Brad Preston
Scooter: Vespa PX200 Disc (2002).
Paint: KAS Racepaint.
Engine: Polini 210.
Output: 18.7bhp (typical).
Crank: Mazzucchelli 57mm, welded.
Carb: Polini 24mm.
Exhaust: SIP Road 2.
Clutch: Banded SIP with Nufren plates.
Suspension: SIP front and rear.
Kit specifications: Aluminium cylinder, 57mm stroke, seven transfer ports, piston includes two piston rings, L-section upper piston ring.
Article continues below...
Advert
Words & Photographs: Stan

Enjoy more Scootering reading in the monthly magazine. Click here to subscribe.