Ghetto Priest Every Man For Every Man (RamRock)
I'm not normally a huge fan of traditional reggae, but this hits the spot. Asian Dub Foundation front man and On-U Sound collaborator Ghetto Priest absolutely nails it with this solo release. Righteous indignation meets love for his fellow man across the album, with some serious grooves underpinning the songs. Uplifting and critical in equal measures, this has the potential to be regarded as one of the great reggae albums of recent years.
Nik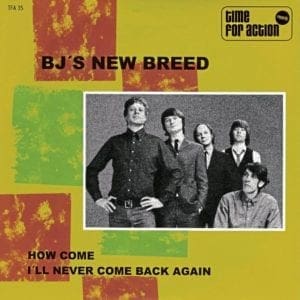 BJ's New Breed How Come c/w I'll Never Come Back Again (Time For Action)
With their feet firmly embedded in Sixties beat music, BJ's New Breed comfortably evoke that period where British R&B started to take its own direction. Bringing the likes of The Animals and early Rolling Stones to mind, they've come up with two tracks that belong in the collection of anyone with an interest in music of this era, despite being recorded 50 odd years too late.
Nik
No More Heartaches/What Am I To Do Various Artists (Doctor Bird)
Bringing together two classic compilation albums from the early days of Trojan Records, and featuring the production talents of Harry Johnson, this is a well overdue reissue. Dating from the high point of the 'Boss Reggae' era, there isn't a dancehall miss on here, pure quality from start to finish, and all featuring that distinctive bubbling sound that helped to popularise the early reggae sound in this country. Although most, if not all, of the tracks included have been made available on various CDs in recent years, this is the first time the albums have been put out in their entirety on nice shiny discs.
Nik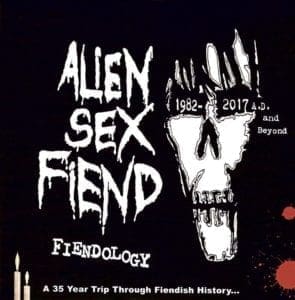 Fiendology
Thirty five years is a good long career by any standards, but to remain inventive and creative without endlessly revisiting old areas is a challenge that not many bands manage to achieve over that span. This three-disc, 40 track compilation barely skims the surface of Alien Sex Fiend's output, but manages to competently highlight the variety of material they've produced since 1982. A compilation of classic album tracks, singles and fan favourites combined with previously unreleased mixes and material from their forthcoming album, this is as good a jumping on point for the legendary post-punk/goth legends as you could hope for.
Nik

Enjoy more Scootering reading in the monthly magazine. Click here to subscribe.