There's a problem with scooter rallies as we know them and this time it's entirely self-inflicted.
Every year or two there's a news story that predicts the end of scootering as we know it. Over the years unleaded fuel, Low Emission Zones and even public order legislation have all been quoted as threatening our lifestyle.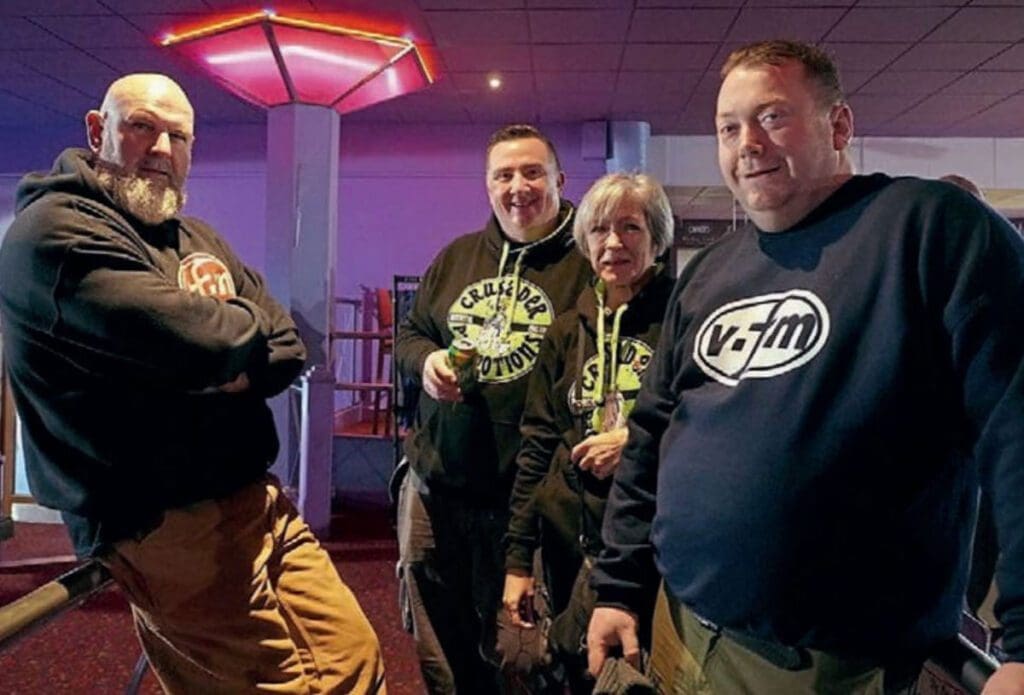 However it wasn't until this year's BSRA meeting that I realised the organisers of all our major rallies were facing the same problem and this time it's one that's entirely within our power to fix.
All for one…
I don't think I'm alone in assuming that scooter rallies, particularly the Nationals, just happen. I pay my admission fee, arrive at the venue and enjoy the weekend. Obviously, I realise that there's planning involved but I never gave much thought as to how the weekend works. The truth is that we all get to enjoy ourselves thanks to a small group of scooterists who give up some, or all, of their weekend and it's there that the problem lies. Put bluntly, that band of volunteers is quickly getting smaller.
Most of those involved with VFM, SWSC or any of the major events have been organising rallies since the 1980s. Back then compensation came in the form of free admission, a T-shirt and a tenner but times have moved on. Some of those stalwarts have moved on to the great rally in the sky while others are wanting to take things a little easier.
Unless the numbers are bolstered, and bolstered soon, the low-budget rally is under threat. It's a cliché, but nevertheless true, that the best rallies are run 'by scooterists for scooterists' and there's very little trouble because pretty much everyone knows one another. Even on the rare occasions that trouble surfaces there's always someone on hand to 'talk scooter' and calm things down.
However, the problem isn't just with door staff, it's throughout the organisational chain. People ask for directions, tickets need to be checked, camp sites don't set themselves up and custom show entries all need to be processed. I decided to see what this side of the rally world looked like and, with no apparent skills to offer, volunteered for a shift at VFM's end-of-season bash in Mablethorpe.
"If you fancy a different rally experience this year, contact your chosen rally through their Facebook page. I guarantee they'll be only too pleased to hear from you."
One for all
Being something of a keen bean I arrived half an hour early for my 9am-2pm shift, only to discover that I could have had an extra half hour in bed. The custom show at Mablethorpe is a casual affair so there were no entrants to deal with and the traders are so used to setting up shop that their vans almost unpack themselves.
At 9am I was handed a yellow jacket and joined Howard, a veteran of VFM from the 1980s, on gate duty. I'll confess it wasn't the hardest work I've ever done. We simply checked that people were wearing their wrist bands and if not directed them to the entrance where they could pay for admission.
When I asked Howard why he'd worked so long for VFM his answer was enlightening. "It brings something different to the rally," he began. "VFM's like a big family, we look after one another and it's not just about the work, there's a good social side to it. One of the lads, Kev, cooked us breakfast this morning and I'm making a curry this evening. It won't make you rich but a shift or two will help to cover the cost of a rally."
I'll confess that I was surprised to learn that the volunteers get paid. As Howard pointed out it's not a fortune and each rally sets its own rates but it's certainly more than a tenner. Other perks include free admission (sometimes also for a partner), a free T-shirt and, if you're happy to share, some rallies even arrange free accommodation for their crew.
As a journalist (loose description) I'm used to getting early access to the custom show but seeing the machines, meeting their owners and getting up close to the entries was certainly a perk that many of the VFM team took advantage of.
Although Mablethorpe in winter wasn't the warmest place on earth the shift passed quickly. When Howard went inside to help at the entry doors I chose to stay outside with Luke, a member of Prodigy SC and one of VFM's younger members. Brought into the world of rallies by his dad, Luke saw working with VFM as a natural progression from simply attending to helping but sadly he's in the minority.
With professional door staff costing up to £25 an hour it's not difficult to see why recruiting and retaining scooterists to help with events is causing so much concern among organisers. These rising costs have already prompted VFM to fund SIA badge training for its regular supporters.
As my shift ended and I handed back my jacket, I realised that not only had time flown by, but I'd also spoken to more people than I normally would. I'd shared jokes, been invited to the VFM curry night and been made thoroughly welcome by the entire team.
'By scooterists for scooterists' is the code by which events are managed but right now 'By scooterists, for scooterists, needs scooterists' is far more accurate.

Enjoy more Scootering reading in the monthly magazine. Click here to subscribe.