As people become more aware about the environmental impact of petrol and diesel-fuelled vehicles, the popularity of electric vehicles is, naturally, increasing. In fact, new registrations of plug-in cars increased from 3,500 in 2013 to more than 178,000 by the end of September 2018 – emphasising the dramatic increase. But what about electric-powered scooters?
While petrol fuelled motorbikes and scooters are still a favourite, there has been a growing interest in electric scooters around the globe. Whether you're an avid petrol-run scooter lover, or a first-time buyer, here are a few pros and cons of buying an electric scooter.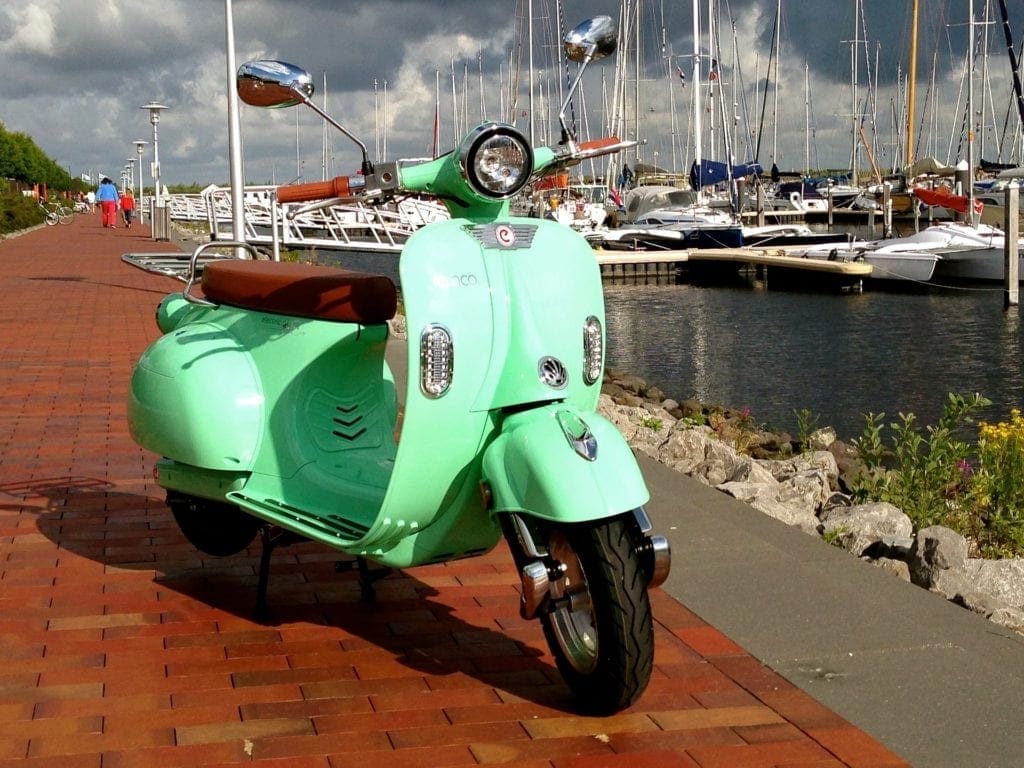 Pros
1. Cheap to run
While the initial buying price of an electric vehicle can be more expensive, they do save the owner money in the long run. Recharging an electric scooter costs far less than refuelling a traditional petrol-powered one. In fact, fully charging your electric scooter will only cost you pennies – literally. You won't even have to pay road-tax because electric vehicles are legally exempt from this.
Because electric scooters are so eco-friendly, they are also exempt from congestion charges, making them perfect for travelling in major cities like London.
2. Eco-friendly
The first and probably most important benefit of buying and insuring an electric scooter is its eco-friendly nature. E-scooters emit exactly zero C02 emissions, helping you and the Earth, reap all the environmental benefits that come with owning an e-scooter.
3. Easy to ride and maintain
Similar to many petrol-powered scooters, e-scooters feature a twist & go throttle, making them easy to ride and fun to use. Their electric motor and battery need almost no maintenance, so servicing costs are kept pleasingly low.
Electric scooters don't have air filters, oil, spark plugs, timing belts, clutch and gearbox, so there is very little to maintain and pay out for. These eco-friendly rides are not only cost effective, they also minimise servicing hassle, saving you both time and money.
4. Easy to charge
Due to the increase in popularity, electric vehicle charging points have also increased from a few hundred in 2011 to more than 5,800 charging locations, 9,800 charging devices and 16,700 connectors as of 2018. As charging ports continue to increase in number and spread across the UK, it becomes easier and easier to charge up your ride. There are even live maps available which show you the location and accessibility of charging points.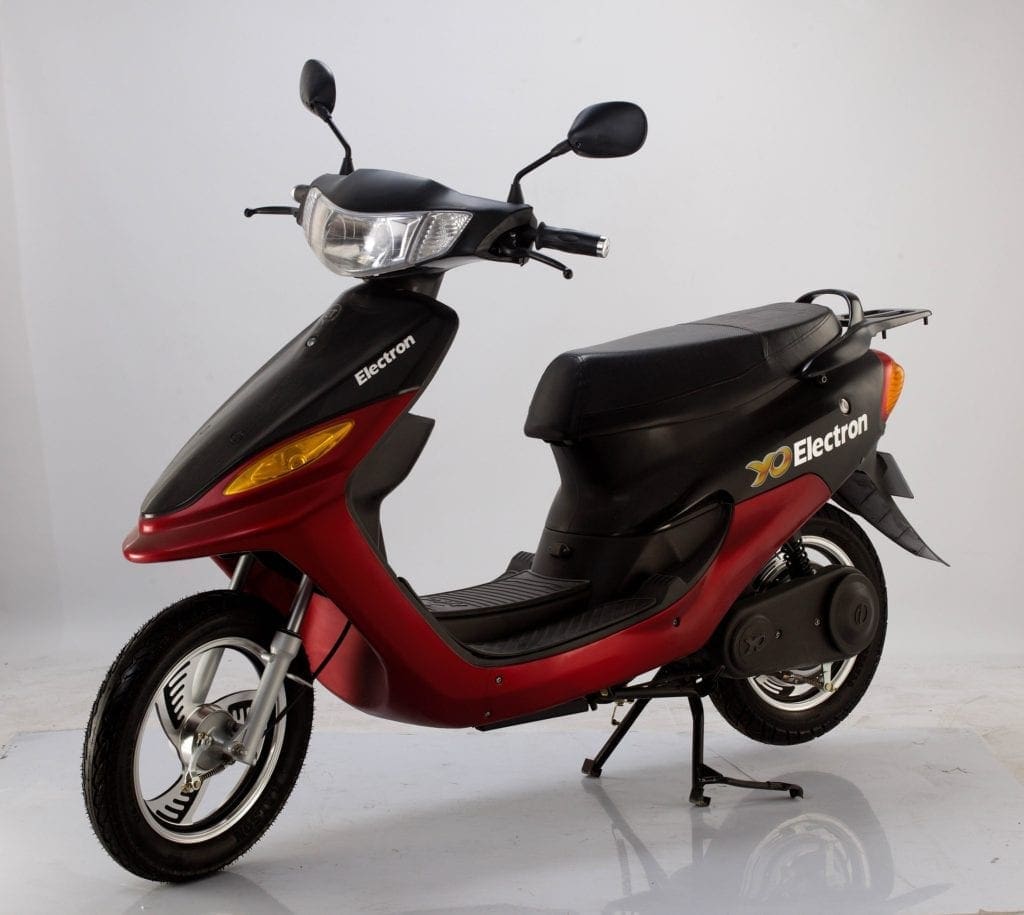 Cons
5. Not as cheap to buy
Even though e-scooters are cheap to run, they can be expensive to buy. Prices are coming down but e-scooters from major brands like BMW and KTM are far more expensive than petrol versions. For example, the BMW C-Evolution costs just under £13,000 while a standard scooter can cost anything between £1,000-£1,500. You'd be lucky to find a good e-scooter for less.
The Lifan Eco Scooter is among the more affordable options on the market at around £1,900 – and allegendly only costs 15p to fully charge. More affordable models are coming on the market and it could be worthwhile following their progress in the future.
6. Battery life
Battery life is another downside of owning an e-scooter. A common lead-acid battery can cost as little as £40 to replace, but these are far less reliable than a lithium phosphate
battery. While this battery can cost more than £500 to replace, it's definitely worth it in the long run. Not only are these batteries lightweight and high in performance, they are non-toxic and 100% recyclable.
With all that said, battery life also depends on a number of environmental factors such as temperature, weight and terrain as well as the condition of the battery itself. The best way to prolong battery life is to keep it topped-up – don't leave it flat for days or weeks –so plug in often, especially when you're riding regularly.
7. Recharge time
Batteries usually have limited range and lengthy recharge times. Depending on the type of battery, it can take anywhere from 6 to 15 hours to fully charge from flat, and sometimes even longer. You can charge from any domestic three-pin socket, and some bikes have removable batteries that you can charge indoors.
Chargers will automatically cut-off when the battery is full so you don't have to worry too much about the battery overheating, although it is wise to check it now and then especially if you've had the battery a long time.
8. Running range
The 'range' of an e-scooter refers to the distance that the scooter will run on a single charge.E-scooters usually have a low range. Again, depending on the type of battery, you can expect a range of 15km to 80km. This means that it can be risky to travel too far from home, unless you have the opportunity to charge up at a local charging point.
The range of the bike decreases with the life of the battery. So if you find your battery range running out faster than expected, you may want to get it checked out because you may require a brand new battery.
While there are some downsides to owning a electric scooter, their affordable and eco-friendly nature surely outweighs the cons. So whether you're swayed by the easy-to-maintain aspect or because they're so cheap to run, there are plenty of e-scooters to suit you.

Enjoy more Scootering reading in the monthly magazine. Click here to subscribe.