No list of mutated scooters would be complete without mentioning the Lamby Polo. Often described as 'the ugliest Lambretta of all time', its fans may be small in number, but so was its production life.
Words: Stan
Images: Gary Chapman
Back in 1986, British scooterists looking to buy a brand new geared scooter were faced with a rather unpleasant choice. This was the beginning of an era marked by corporations shedding their history, rebranding at astronomic cost. Over in Pontedera, not only did the P Range look doomed, so did the Vespa brand. Although it was still a couple of years away, the replacement was to be called Cosa and most scooterists sneered. Over in Spain, Serveta was trying to wring a third decade out of its Series 3 tooling by adding some plastic mouldings and calling it Lince. Again, the majority of scooterists were unimpressed. If the choice from Europe didn't appeal, it was always possible to enter the build quality lottery of Indian manufactured machines. Best known of these were the Grand Prix models, manufactured by Scooters India Limited (SIL) but, thanks to the efforts of Bedlam Scooters, there was another, much less well-known alternative and that was called Polo.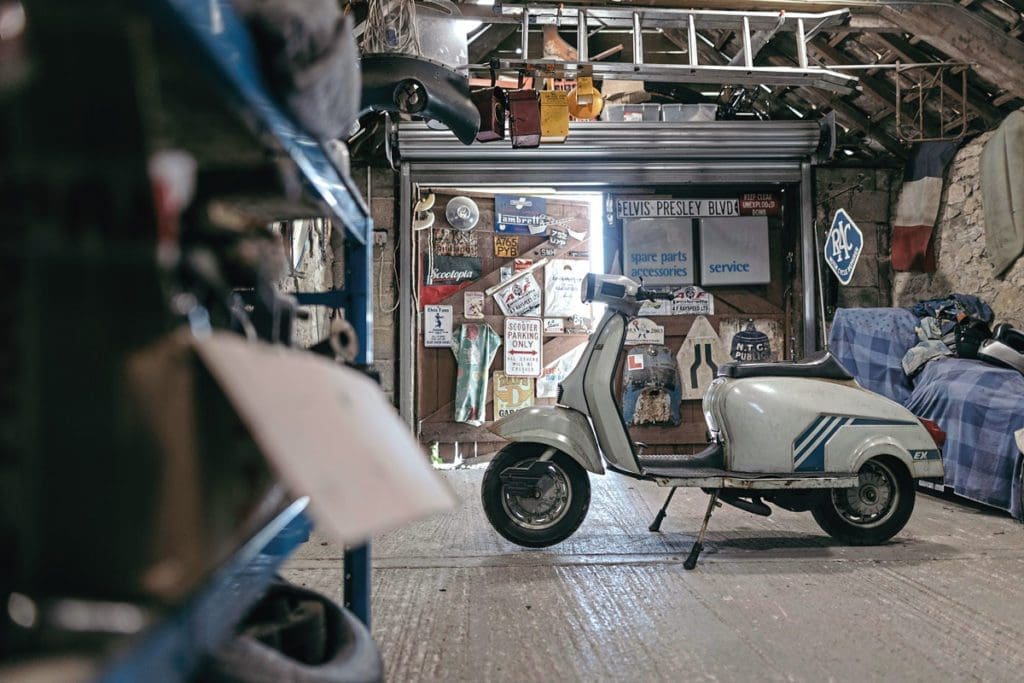 A passage to India
Formed in 1949, API had been the first company in India to manufacture motor scooters. Its first products were the 48cc moped, together with the D and LD models, all these being assembled from kits provided by Innocenti. In the early 1960s, as Milan moved towards producing the Slimline Series 3 models, API acquired rights to produce the Series 2 Lambretta. Although some modifications were made for the local market, the scooter was sold under the Lambretta brand name for the next decade.
Problems started for API when the Lambretta brand name, together with tooling for the much more modern looking Grand Prix models, was sold to the Indian Government. When Scooters India Limited (SIL) began production, API lost any rights to use the Lambretta name and in 1972 rebranded as M.A.C. – these being the initials of its chairman, Muthiah Annamalai Chidambaram.
In 1977 the company rebranded again, with the thinly disguised Series 2 derivatives now being sold under the Lamby name. Unfortunately for API, it didn't matter how many times the designers at API tried to hide the origins of their products, by the early 1980s the Lamby was looking dated. At home Bajaj, with its Vespa-related scooters, was dominating the market and abroad, SIL was enjoying success with the GP, which still looked modern and fresh. Something had to happen, and for inspiration API looked eastwards.
Turning Japanese
In fairness to API, when the company approached Miyazu, a Japanese design consultancy, it wasn't thinking of European tastes. Asia was experiencing a population growth and as people concentrated in 'mega cities', sales of two-wheeled transport soared. As Miyazu had worked with most of the major Japanese manufacturers, and API wanted a slice of this market, the company was a natural choice for API.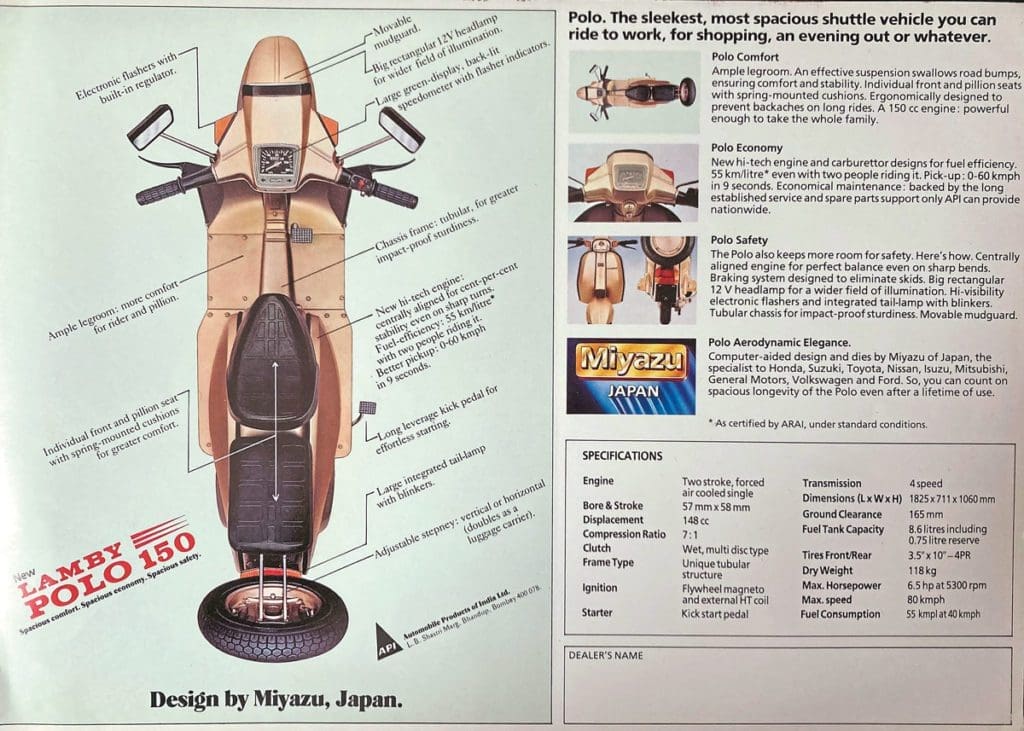 The result of this collaboration was the most radical redesign of a Lambretta to take place outside Italy; it's certainly more radical than the Lince's facelift. Advertised by API as 'The first space shuttle on two wheels,' all that remained of the old Series 2 bodywork was the frame loop.
It must have taken a considerable financial investment to produce the Polo; this was the era before plastic took over the automotive world so all the new panels and castings are metal. The side panels are a fantastic example of the hybrid thinking that went into its design. Gone are the Series 2's voluptuous curves; in their place are panels almost as slim as a GP but look closely, or even better, squint and there are echoes of an SX. As for the cut-outs, they look to have been added by a passing truck designer.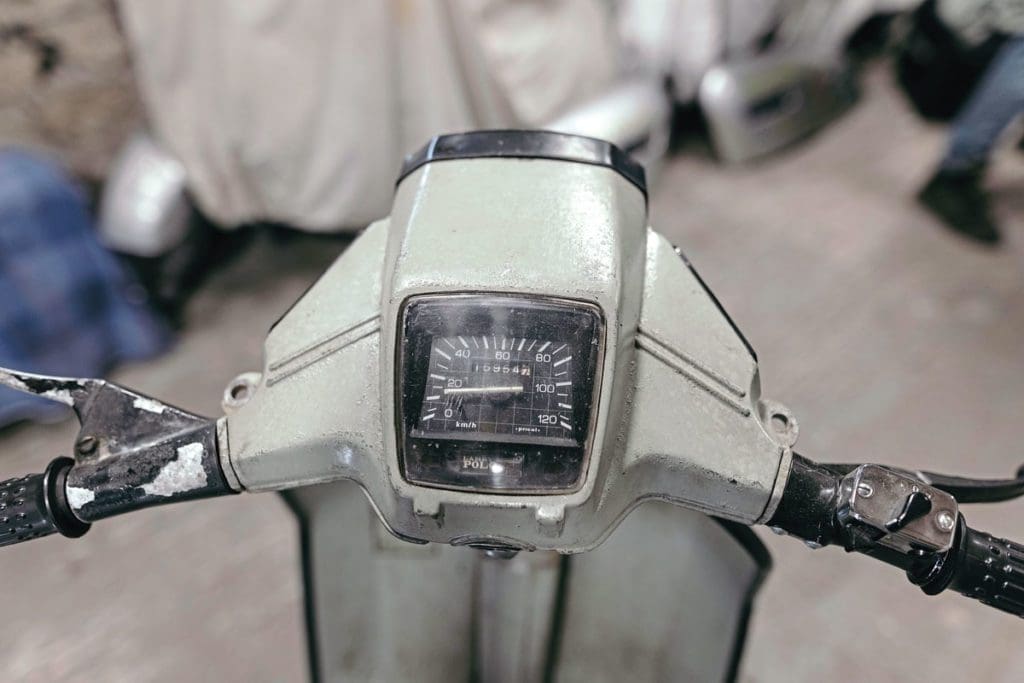 This mish-mash of styles wasn't to everyone's taste. In fact it was to very few people's liking – which is why surviving Polos are so scarce. Even in API's home market of India they're rarely encountered.
Dirty dozen
In the UK, Bedlam Scooters took the brave decision to test the water and imported a batch of 12 machines. They didn't exactly fly out of the showroom, some lingering for years. There are strong suspicions that as the frame was fundamentally the same as API's Series 2, some of the 12 may have been retrofitted with old panel work by savvy buyers who'd negotiated a hard bargain.
This original paint example lived in the Lambretta museum for many years before being replaced by the LCGB's specimen and is unusual because it's a genuine 125. Most Polos imported were 150cc variants that were converted to 125cc by Bedlam as required. Although it's been fitted with a Scootopia 185 kit and electronic ignition it retains the 125cc gearing.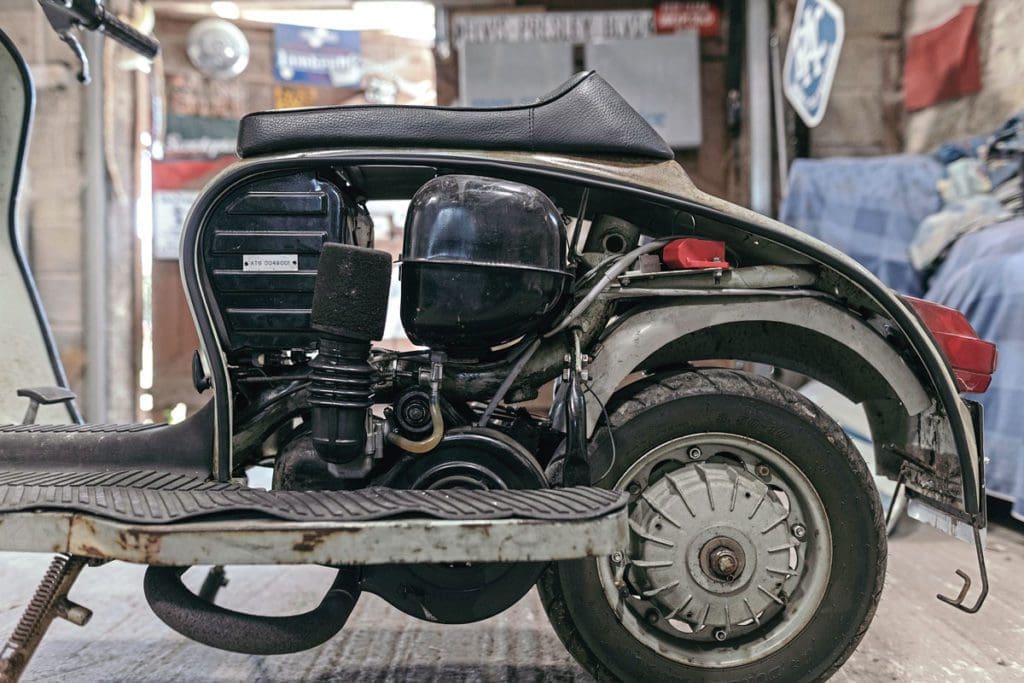 Contrary to API's advertising it's still no rocket ship but at least it's usable on modern roads.
Other points to note are the rear light unit, which has been donated by a Vespa smallframe. The original was lost or damaged at some point and replacements are made of pure unobtanium.
Sharp-eyed readers will note that indicators aren't fitted, a sympathetic dating certificate placing the Polo under the compulsory fitment deadline of August 1, 1986. Had indicators been required it would have been game over for the Lamby's originality, the rectangular headset lens being long out of production.
There's no question that the Polo is a love or hate machine, but it's far from being a bad scooter. At heart it's a Series 2 and at least one British example has evolved into a very clean street racer.
Ask a member of the public to identify its origins and few will guess correctly but park it in a row of SX200s and it's guaranteed to draw attention. Just as with the Lince, the Polo has cast off its ugly duckling persona and as scooterists now search for something different they're more desirable today than ever before. In fact since our photo shoot this example has already found a new, appreciative owner.
Ugly? Possibly. Interesting? Undoubtedly. Rare? Absolutely. Forget a TV200, if it's exclusivity you're after, try hunting down a Polo.  

Enjoy more Scootering reading in the monthly magazine. Click here to subscribe.