They arrived in the UK market at the beginning of 2014 and I've had one of these fitted to my long-suffering Vespa PX200 for over a year now. And when I say long suffering, the poor thing has been abused. In that time the scooter has been used as a daily commuter, done a rally or three, and also spent a long period of time parked up going nowhere as others have had an airing.
But it's the Pinasco Vespa tubeless wheel rims we're revisiting here, not tales of PX neglect. Made of light alloy, these 2.10 x 10in wheels (as per Piaggio originals) split like a regular pair of rims but have both a retaining bead in them to keep the tyre in place, and also a groove into which a rubber O-ring is placed which creates the air-tight seal once the two halves are fastened together.
Supplied with valve, O-ring and required nuts and washers, my tyre of choice for the PX is a Michelin S83 which I had no trouble fitting. Over time of use I've checked the tyre pressure both before long runs, or weekly when in regular use, and of course after periods of being laid up. In that time it's lost the best part of bugger all (by the way, in case of puncture Pinasco says that it is possible to insert a standard inner tube to fix it, rather than use a tubeless repair kit, if you desire).
The finish of these hasn't really suffered during the winter either, so while the retail price of these wheels is around £99 (via UK importer VE UK; www.ve-uk.com) each doesn't make this the cheapest wheel on the market, it's impressed me enough. The Germans must like them too, as Pinasco tells us it's recently received TUV approval for official road use over there too. Speaking of which, Scooter Center Köln is retailing them at around €99 at the time of going to press, which is about £69. www.scooter-center.com
Andy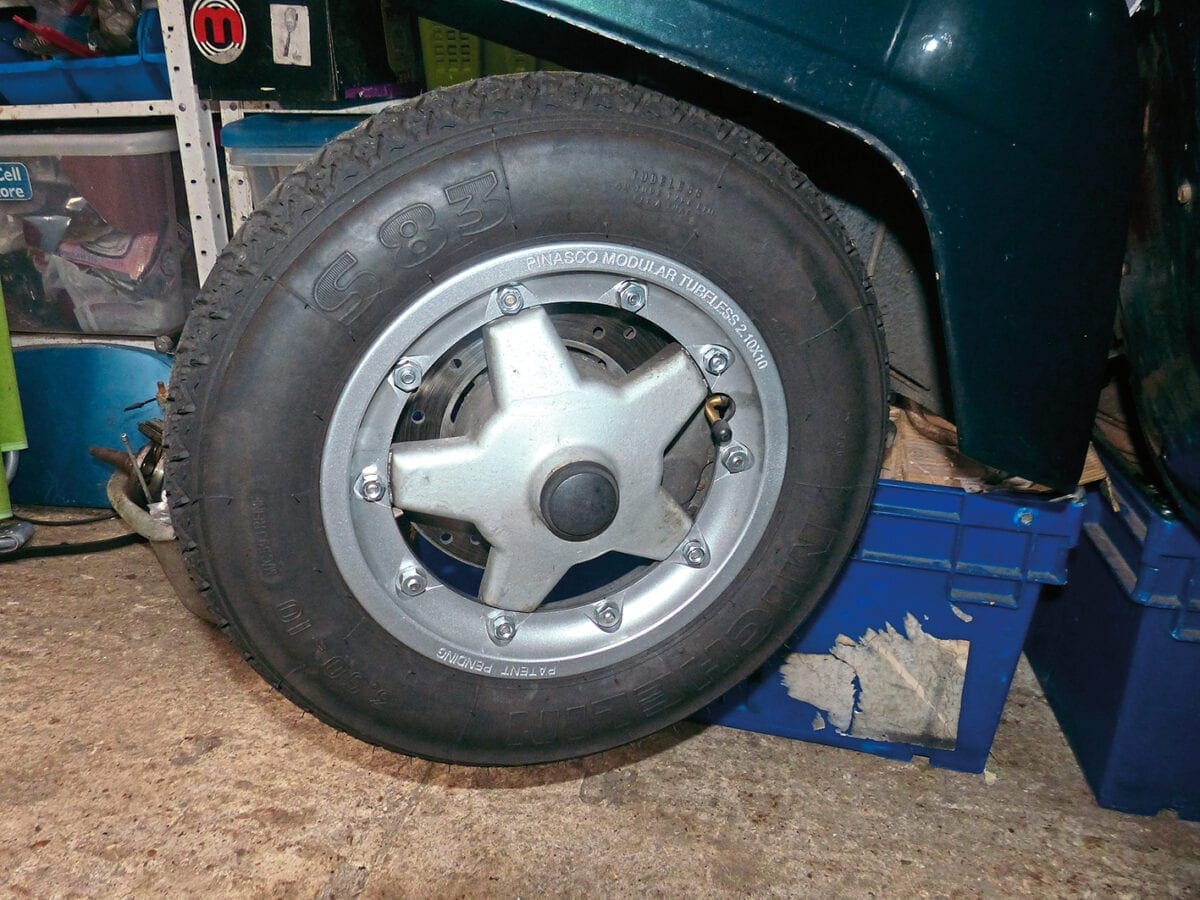 Enjoy more Scootering reading in the monthly magazine. Click here to subscribe.

Article continues below...
Advert