It's been eagerly anticipated and Scootering Magazine can now reveal Royal Alloy's latest creation, the "Tigara Grande". We've even secured an exclusive spy shot of the incomplete TG300 prototype! Guaranteed to ignite conversation amongst both traditionalists and four-stroke enthusiasts, the TG unashamedly pays homage to the Series 2 Lambretta. Far from being a cosmetic exercise the TG is the result of an extensive design process and has an impressive specification.  This week we're at EICMA, Europe's largest Motorcycle show and will be speaking to Steve Oliver, the public face of Royal Alloy. We'll get the full low down on this model, plus their 300cc GP and also ask what else this rapidly growing brand has planned for the future. All this together with full coverage of what's new at EICMA in next month's Scootering Magazine.
Exclusive spy shot of the incomplete TG300 prototype…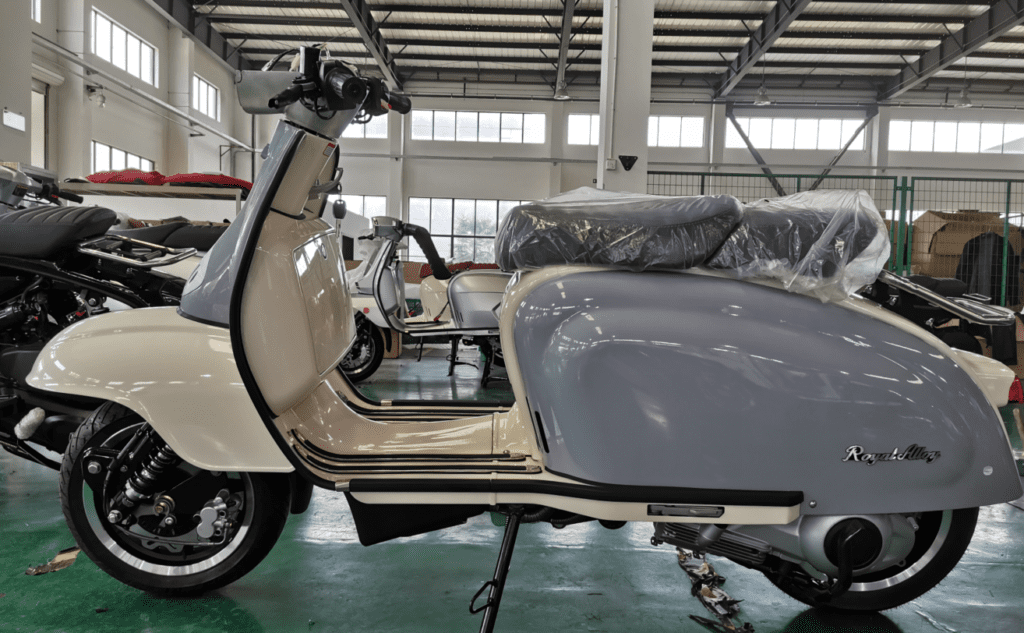 In the meantime, here are a couple of pre-production design renders, and a few snippets of information from Royal Alloy on the ethos behind their new scooter…
Why TG or Tigara Grande? The TG is based upon the styling of the original TV175 Series 2 model, in particular, the 'curvy' horncast and scalloped side panels, the large front fender/mudguard, and the unique 'Gem Eye' built into the headset. It would not be appropriate to simply name our latest Royal Alloy a 'TV', but instead dream up a new name that reflects the huge effort and investment to create a special new flagship model – after many hours of deep thought, we created a rather different but perhaps familiar title, the 'TG'.
Is there a meaning to the initials 'TG'? Yes!  Royal Alloy in its early days fought hard to survive, every day seemed to bring more challenges, many were extremely tough but we battled on.  At times we repeatedly asked ourselves, 'What is the point?' well quite simply that is where the TG really gets its name from!  Tigara Grande – Tigara is an old native Inuit word meaning 'Point' and Grande as you may guess means 'Big', therefore the Tigara Grande means 'Big Point'.   Our new flagship scooter really is the 'Big Point', we feel that all of our earlier efforts were finally worth it, and today we are so proud to present to the world the Royal Alloy Tigara Grande – a Real Classic in the making.
Design renders the RA team worked from…
Article continues below...
Advert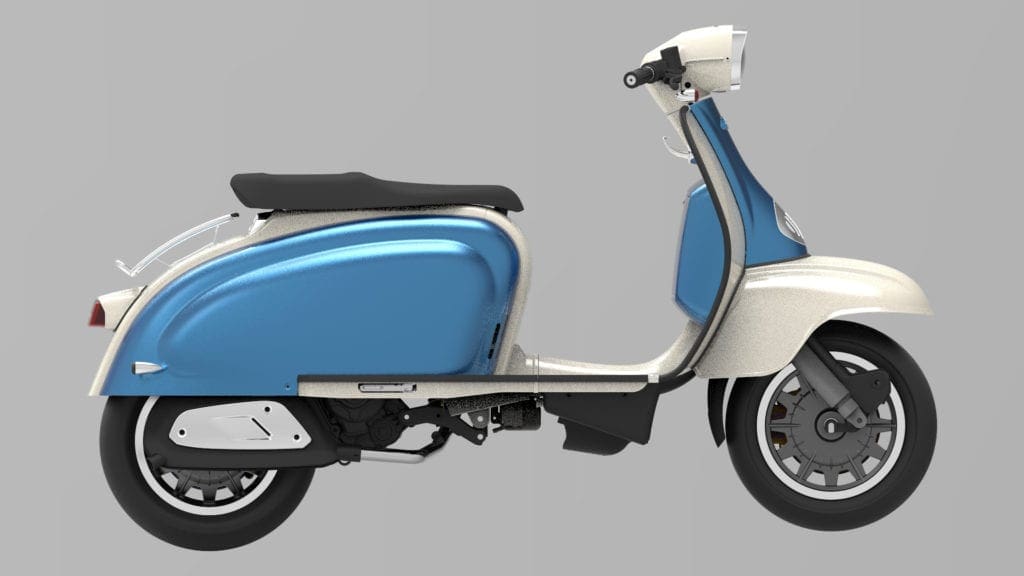 Even the detailing of the keys silhouette nods to the lines of the machine…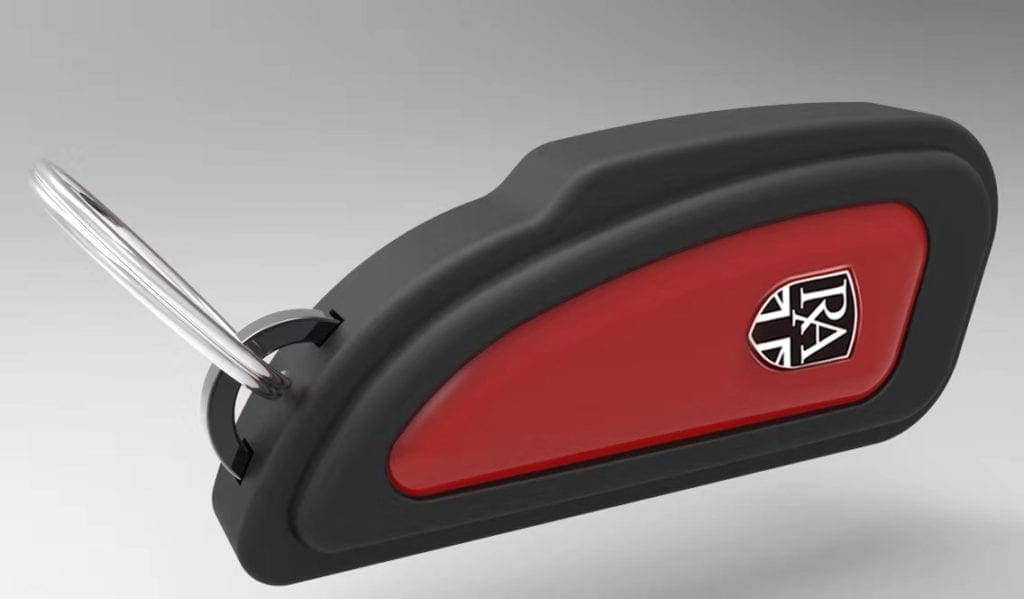 Keep your eyes on Scootering.com and our next edition of the magazine for further details…

Enjoy more Scootering reading in the monthly magazine. Click here to subscribe.
Article continues below...
Advert