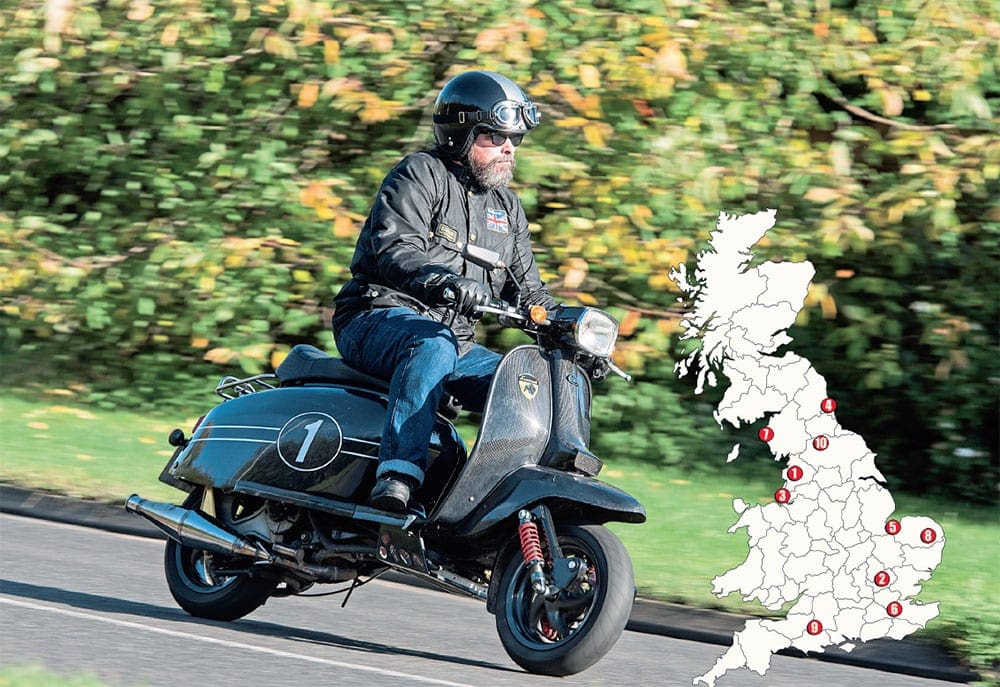 Can we go scootering from head to toe in British-made products?
We have plenty of readers who were around in the Fifties and Sixties, and they will no doubt remember when the scootering industry was thriving on these shores. But is there anything still made in Great Britain today?
Pick up a copy of an old scooter or motorcycle magazine or newspaper from the aforementioned decades and, like any similar publication, they are a combination of features and adverts.
The difference to today, however, is that the period in question was a time before cheap foreign labour affected where many products were manufactured. We also had a homegrown automotive industry—producing both cars and two wheelers — that, while waning, was still able to boast numerous brand names, which all together meant that the Union Flag was still flying high, and a vast amount of products could boast they were "Made in Great Britain".
In decline
Unfortunately, the postwar years saw our car and motorcycle industry slowly start to decline. There are lots of theories as to why we failed so badly, the common one being that the British motorcycle industry simply didn't react to the progressive market as quickly as it should have done.
It failed to believe that cheap, small capacity motorcycles from Japan would either prove popular or could improve in quality, while on a similar level, most didn't appreciate how important the new scooter market would be, so when they did eventually latch onto that bandwagon it was arguably too little, too late. Douglas were the only ones to really see that and licenced the Vespa, but even that didn't save them.
What is Made in Great Britain?
While we briefly had a scooter industry in the late 1950s and early 60s, the manufacturers were supported by smaller, ancillary companies such as Lucas —which supplied lighting, Smiths (clocks), Milverton (seats), Amal (carburettors), Dunlop (tyres), etc… while elsewhere other companies were flat out producing accessories such as crash bars, luggage racks, mirrors and flyscreens.
Then there were the riders who needed gloves, coats, boots, helmets and other clothing suitable for their scooter or motorcycle. Again, the economics of the situation back then meant that factories all over the United Kingdom were producing such items.
But while the end product may have been "Made in Great Britain", the raw ingredients didn't necessarily all originate here. Douglas Vespa scooters contained parts produced by Piaggio in Italy, Dunlop and other tyre manufacturers weren't going to be finding rubber trees growing in Sherwood Forest, and likewise the helmet manufacturers had to look elsewhere for cork oak trees for their 'corker' lids.
Made in the 21st century
Today, many industries worldwide utilise components from worldwide sources, either due to necessity (I believe that precious metals used in catalytic converters are only to be found in certain parts of the world) or price.
Our quest, however, was to go scootering in British-made products, items which rolled off a production line somewhere in Great Britain.
We appreciated that not all of the materials may have originated on these shores (as has been the case for centuries now), but basically we wanted items which left a factory gate here in completed form.
Sadly, this proved a little harder than expected, especially in some areas. You see we still have great ideas in Great Britain, both automotive and regarding other technology, and we can make stuff too, but unfortunately there are still places elsewhere in the world where they can make it for less, and while the British public prefers to buy cheaper products, then those are the places certain items will always be made.
Interestingly, some British factories share their production with overseas facilities too, often still within Europe, but meaning that some items in a range were made in Great Britain, and others alongside them in Italy for example. However, our criteria was specific so we had to make sure the items we tested were actually within a range produced here.
1. Name: ScomadiProduct: Scooters
Location: Preston, LancsPrice: Sold out
The first batch of the Scomadi Turismo Leggera were limited to 10 and produced with carbon fibre bodywork from 2009.
Taking design cues from the Lambretta GP range, it was fitted with a Piaggio Vespa 250cc automatic engine (although one of the 10 was a 125 apparently) to offer classic styling with modern reliability. All hand-built in Preston, the process is not quick, which is why they are still working through the second run of 21 models, these finished with painted panel work.
The engines, lights, wheels and suspension are sourced in Italy, the speedometers from Taiwan, but plenty was produced and fabricated in the UK including the chassis, forks, fuel tank and panel work. Even the seats are British made.
This particular scooter is the No.1 prototype owned by Scomadi, that preceeded the first 10. The spec remains pretty constant to those still being produced today, except for the overall finish and the fact that the current models use the engine from the Vespa GTS 300.
So what's it like? As you may expect from a bespoke scooter rather than a mass-produced vehicle, you can tweak it a lot further to suit your style.
While the rear suspension on a Vespa GTS, for example, has four pre-load settings but is still fairly 'average', the suspension on this Scomadi can be adjusted to extremes. This means that if you wanted to take it racing, you could set it up nice and hard, a setting which
I've most certainly enjoyed riding fast through short, twisty roads, taking roundabouts at an impressive pace, and generally other occasions when quick changes of direction are aided by a rocksteady scooter rather than soggy suspension. Of course it needs to be readjusted for fully loaded, two-up fast motorway cruising, but rarely are the two likely to follow on from each other.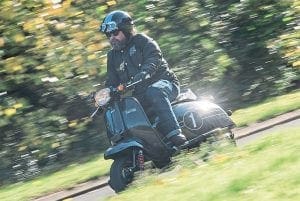 The engine is, as you'd expect from Piaggio, fast and responsive yet not too thirsty, while the brakes Scomadi's fitted reassure you that an eager throttle hand can be countered urgently if required.
High demand for these hand-built scooters means they are all accounted for now, but it was this demand which led Scomadi into looking at mass production, which has already begun. Sadly the 50 and 125 scooters are being produced in China for financial reasons, and the forthcoming 300 is likely to be assembled in mainland Europe, which is a shame but I suppose at least the Scomadi is a British concept.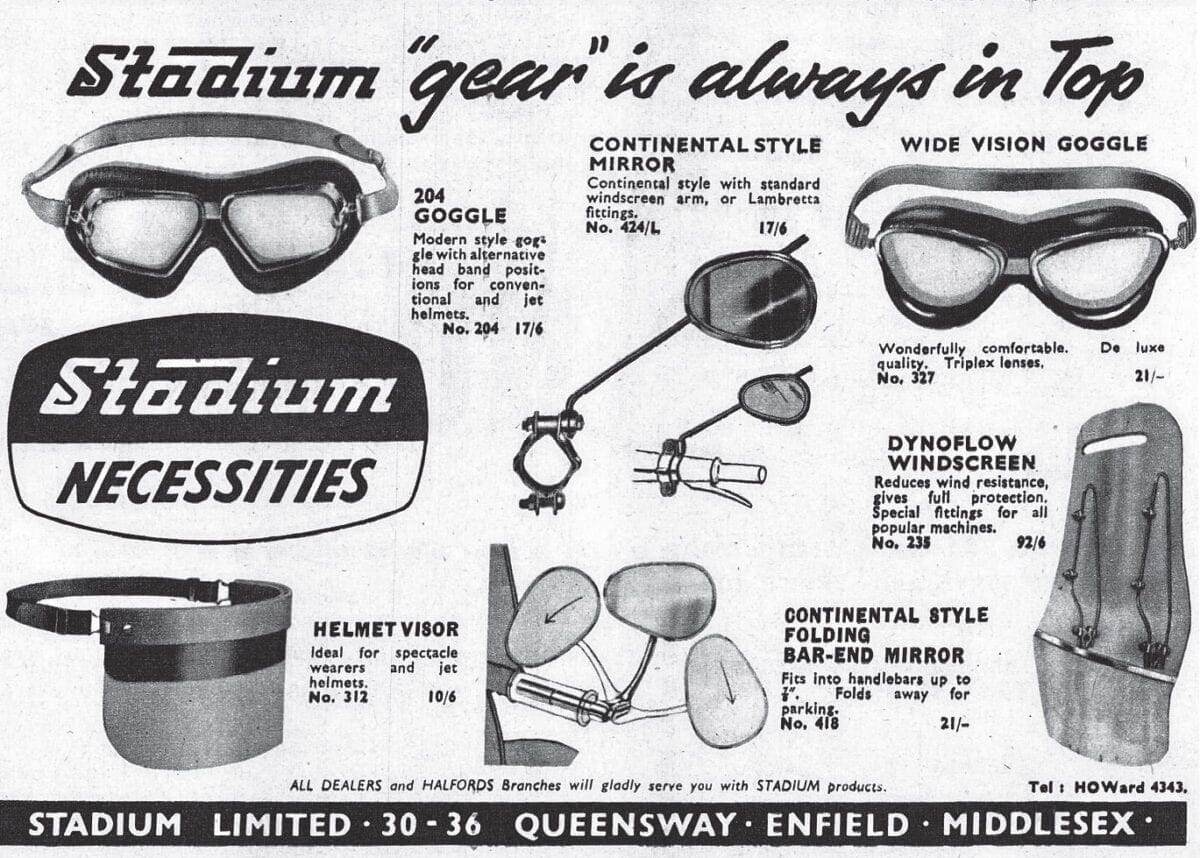 2. Name: Halcyon ManufacturingProduct: Mk.6 Deluxe goggles
Location: HertfordPrice: £66.20 (from Davida)
Halcyon used to manufacture products in the 1950s and 60s for Stadium, but when Stadium diversified away from the motorcycle accessories market, Halycon decided to continue with production.
Today the company still manufactures goggles in the UK, based on the original RAF flying goggle of the 1940s. Halcyon frames are made from brass and are either chrome plated or painted in a variety of finishes and hand stitched to a one-piece padded leather or PVC face mask.
The Mk.6 Deluxe features a curved lens (with replacements available in clear or smoked), click adjuster across the nose bridge, chrome frame and black PVC mask. The strap features a section that grips to the helmet, and they not only look good perched upon the top of an open face lid, but when the weather turns they are perfect for helping you see your way home at night!
3. Name: DavidaProduct: Jet TT crash helmet
Location: Birkenhead, MerseysidePrice: £278.00
Davida's been in the business of manufacturing crash helmets for more than 30 years now, with all their technicians manufacturing the helmets joining the company between 1976 and 1983.
The UK's sole manufacturer of open-faced helmets, each stage of the manufacturing process receives meticulous attention to detail, from cutting the hides for the hand sewn lining, to painting the f inished shell. Design and development is also carried out in the North West, and Davida has carved out a niche of not just providing a quality helmet for those who like an open face, but offering a range of distinctive designs from traditional to classic, custom and more, ensuring they are sold to enthusiasts all over the world.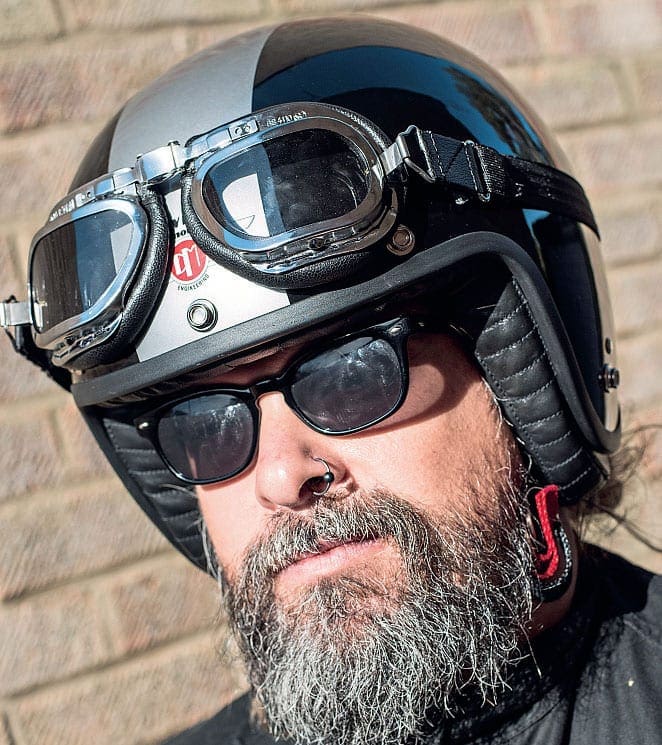 The Davida Jet may look 'old skool' but it is a thoroughly modern product featuring a glass fibre shell, leather and satin interior, and it meets both the latest European Safety Standard ECE R22-05 as well as wearing a ACU Gold sticker for racing.
Three shell sizes are used, depending on your head size, and apparently the "unique shape of the Jet's glass fibre shell and liner has been designed to follow the natural shape of the head; narrower at the jaw than at the crown". Out on the open road this equates as a snug, reassuring fit that appears ergonomically well designed, even at speed. I also like the secure double D-ring fastening on the strap. My previous foray with an open-faced helmet—which was a cheap and nasty one — felt years apart from this Davida Jet. This is one quality piece of kit to wear upon your head.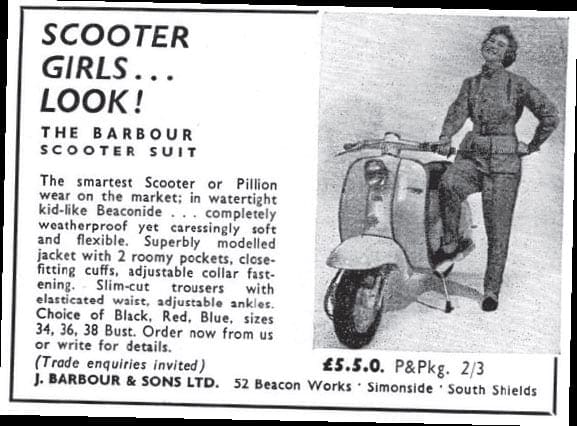 4. Name: Barbour InternationalProduct: International Union Jack waxed jacket
Location: South ShieldsPrice: £279.99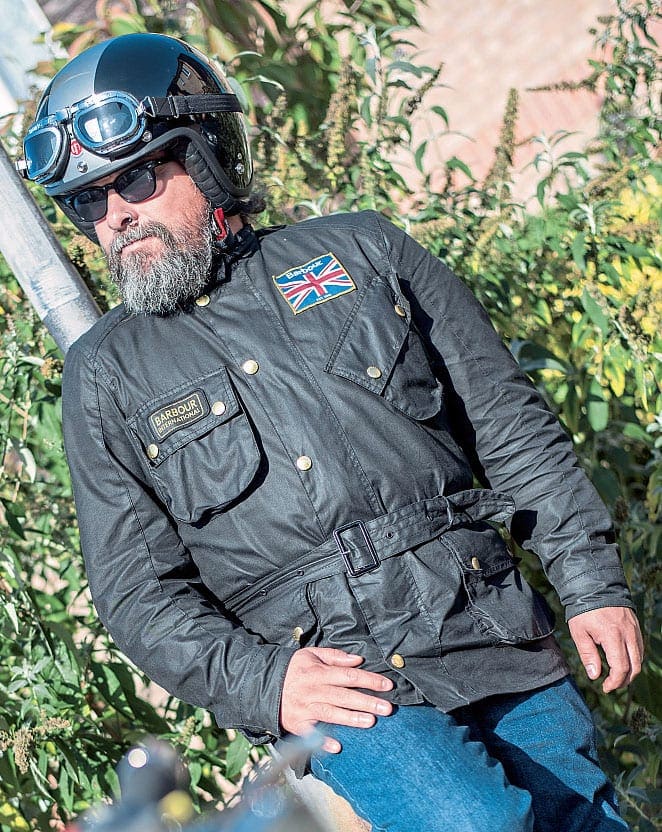 In 1894, John Barbour began trading in the port of South Shields, supplying oilskins and other garments to sailors, fishermen and dockers.
In 1908 Barbour's business introduced its first oilskin suit, 'suitable for motorcycling' with its first A1 one-piece bike suit, the International, in a dark green wax in 1936.
The A1 was adapted for military use during the war, becoming a two-piece and worn by submariners in particular, and was subsequently adopted by motorcyclists in the postwar years.
The International jacket gained its distinctive slanted, left breast pocket in 1951, allowing the wearer easy access to maps or for a trials time card while riding. Apparently 97% of riders in the 1957 International Six Day Trials wore Barbour International jackets, as did Steve McQueen and the rest of the American team in 1964.
With a pedigree that continues to this day, Barbour is still a family owned business producing clothing at its factory in South Shields. Not only that but a full adjustment and repair service is offered too, from alterations to fitting new zips, repairing tears, patches, new collars, even new sleeves. Try getting that service for a coat made on the other side of the world!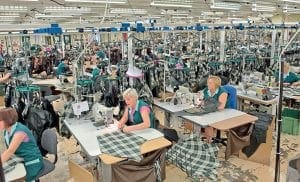 The Union Jack International is based upon Barbour's original International jacket worn by almost every British motorcycle team from the 1930s to the 1970s. Constructed in 6oz thorn proof waxed cotton for durable protection, it features a corduroy-lined collar and a two-way front zip under a studded storm fly front. It has adjustable studded cuffs, a buckle-fastening collar strap and waist belt and the trademark four studded pockets —one of which is the authentic easy-access slanted map pocket.
The fit is relaxed and comfortable, with room for clothing underneath, and armour too (see Knox). Importantly, after a ride up to Bridlington and a few other recent journeys, while not thick it is warm, and waterproof too… as is the inner pocket.
I've yet to brush up on how often rewaxing must be carried out, but I do intend to keep it maintained as not only is it protective, but stylish period clothing too that suits classic scooters down to the ground.
5. Name: SealskinzProduct: Sea Eagle sock
Location: King's Lynn, NorfolkPrice: £32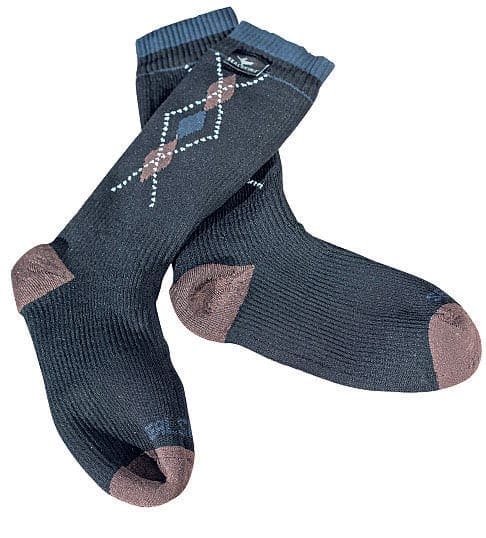 Outdoor specialist Sealskinz has a solid reputation, earned over a number of years now, for the quality of its products. Indeed it was a recommendation from Al at Diablo Moto that first tipped us off about Sealskinz socks… and for that I owe him a pint!
A mid weight, mid length sock, they are totally waterproof, breathable and windproof, manufactured in Norfolk with a Merino wool lining for moisture control and comfort. They feature elasticated ankle and insteps for support and, possibly most importantly of all, they keep your feet both warm and dry.
With Al swearing by them for a while now, my missus having used them for around a year and my relatively short-lived experience with them, all I can say is that while not the cheapest socks on the market, you get what you pay for and these are certainly recommended.
6. Name: Ultimate HearingProduct: Easi-Fit ear plugs
Location: KentPrice: E29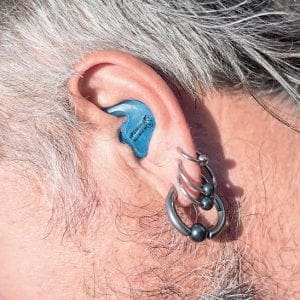 Ultimate Hearing Protection's Easi-Fit motorcycle ear plugs are produced at a small factory just inside the M25 in Kent, as I'm sure you all read in our article in the September 2014 edition of Scootering.
Having worn them now for much of the summer, I have to say they certainly do what was expected; which is to keep out the excessive background noise while riding, and at the same time remaining comfortable to use. I've given up on those yellow foam ones you squidge into shape between your fingers, these Ultimates are the kiddies for me.
They also work wonders at getting a good night's sleep before a long ride home the next morning at a scooter rally too!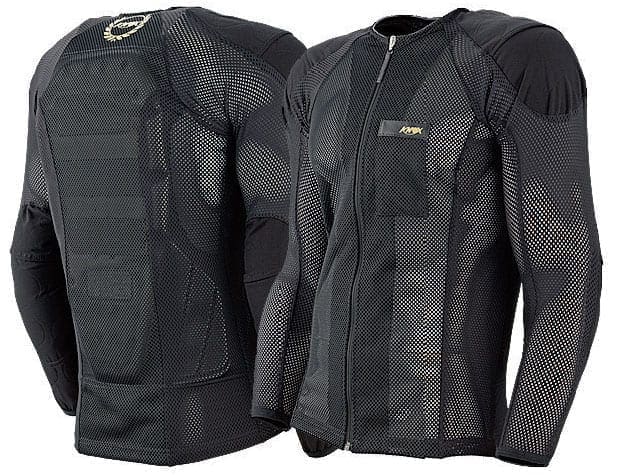 7. Name: KnoxProduct: Urbane Shirt (body armour)
Location: Cockermouth, CumbriaPrice: £129.99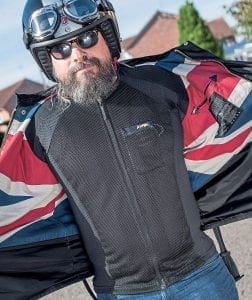 Knox has been making motorcycle gear since 1981, in the pioneering days of body armour.
Among the company's many claims to fame, designers there invented the back protector in 1983 (branded Pro-Tek), the first motorcycle garments with integral protection in 1988, and in 1995 became the first brand to achieve CE certification of armour.
Four decades on Knox is still a leader in this field, with many motorcycle clothing manufacturers choosing to fit Knox armour into their products.
For us, though, we needed armour to wear underneath the Barbour and while a good proportion of Knox products are made overseas for financial reasons, the Urbane Shirt is made here in Cumbria and suited our remit perfectly.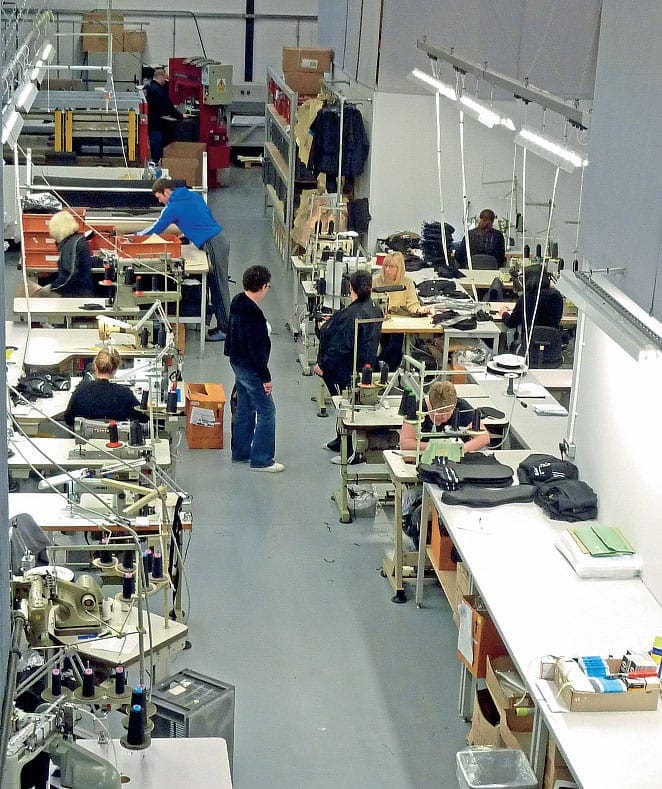 Incorporating CE-approved protection in the shoulders, elbows and back in a strong mesh shirt (removable so it can be washed), the Urbane is designed to be worn under motorbike jackets and is a perfect solution for riders who prefer to wear a classic or vintage motorbike jacket without armour. It could also add an element of safety to anyone who chose to ride around in a normal jacket, but to be honest if I had to choose something for Tarmac surfing in, it would be a sturdy wax cotton jacket rather than some flimsy fashion item.
The Urbane has two-way stretch panels on the shoulders and elbows and stretch mesh panels to give extra flexibility on what is designed to be a snug fit. Once on and zipped up it is pretty damn comfortable, the armour neither digging in nor moving around.
I've been wearing it for a few months now, albeit at the tail end of summer, so cannot comment fully on the success of the mesh in blistering hear, but so far so good!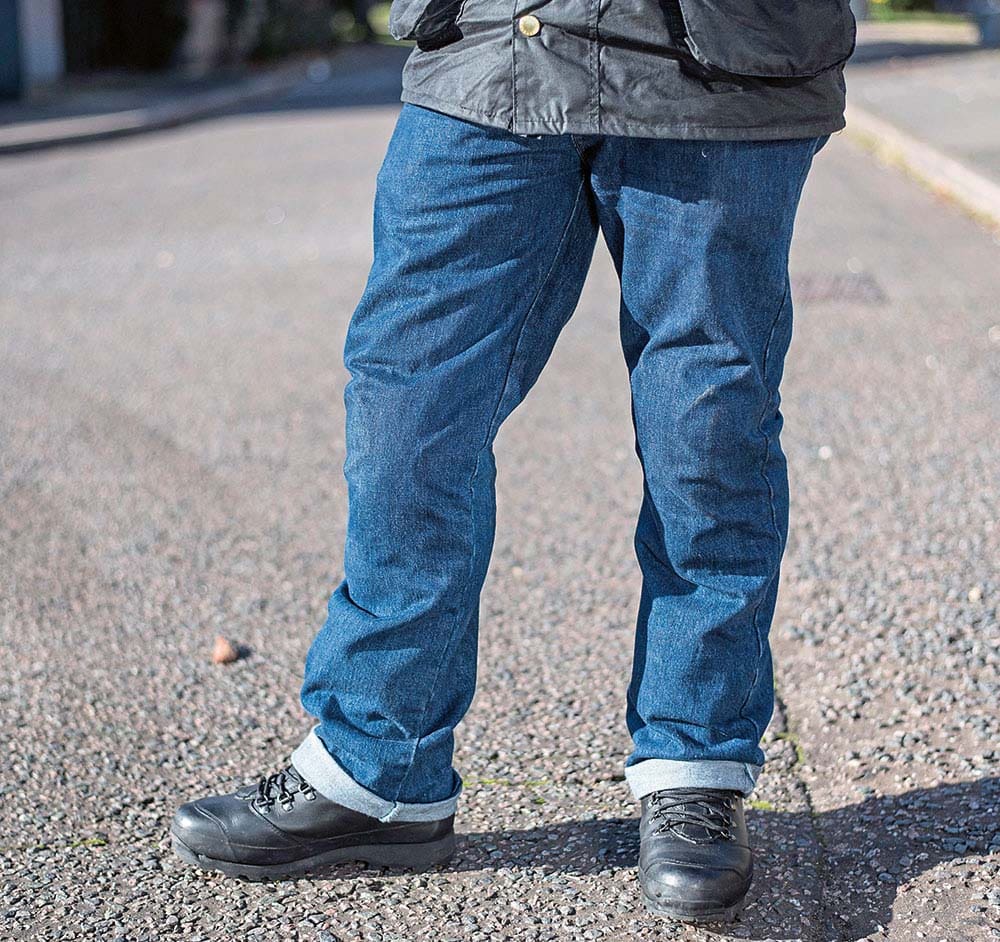 8. Name: HoodProduct: K7 Jeans
Location: Attleborough, NorfolkPrice: £149.99 (with D30 armour)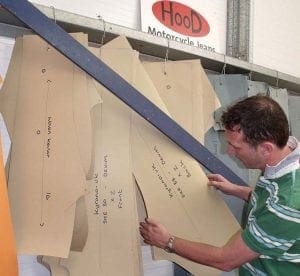 We visited Hood Jeans in Norfolk back in the June 2011 edition of Scootering. With family roots tracing back to 1950s, Hood has been producing protective motorcycle jeans since the late 1990s here in the UK, even if some materials do have to be sourced elsewhere.
The K7 jeans are lined with para-aramid (one brand of which is Kevlar), while the exterior is of strong denim. Stitched together using tough K-tech thread they feature pockets for body armour at the hips and the knees so in the event of an 'off' the rider has protection against both the initial impact and also sliding.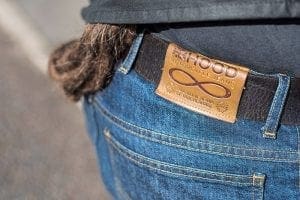 I've been wearing Hood jeans since 2011 and have found them comfortable and reassuring in all conditions, both at home and abroad. You can ride all day in the summer in them, get off and look and feel normal without struggling in and out of bulky bike trousers. They really are like your favourite pair of jeans, just with added extras.
On final thing worth mentioning is because they are produced in the U K, leg lengths can be produced to suit, so no needless turn-ups or hours of sewing at home required!
9. Name: Chester Jefferies Product: The Jubilee glove
Location: Gillingham, DorsetPrice: £68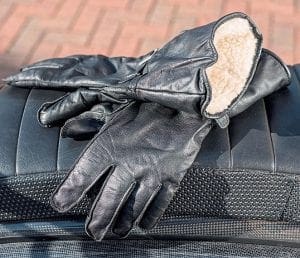 According to Chester Jefferies: "Earliest records of glove-making in North Dorset are dated in the 14th century and the craft has been practised ever since in the area,"
Chester Jefferies founded the company with Gilbert Pearce in 1936 to manufacture gloves, from the then 'new leather' hogskin (from South America). This they did for the next 25 years for all the major glove names who bought and then sold these gloves under their own brand names.
Although Chester Jefferies himself disposed of his interest in 1959, there are still three members of the Pearce family, including two of the third generation and more recently a fourth generation, working in the company.
Since 1963 the main factory and head office have been in Gillingham, Dorset. They explain: "Unlike the majority of the gloves that are made today, Chester Jefferies gloves are made from leather which has been individually selected and prepared before being cut the traditional way, by hand. It is this careful preparation, together with the traditional making methods used by the company's craftsmen and women, which ensure the perfect fit and excellent wearing characteristics of a pair of these fine English-made gloves."
As you may expect from such a company, both bespoke sizes and colours are available for the Jubilee motorcycle glove here, a design that complements the vintage scooters we ride. The warm lining makes for one of the most comfortable gloves I've worn from new, the wide cuffs mean they're easy to pull on and the water repellent leather has, so far, been just that.
Mindful that this is the company's description (i.e. not waterproof), I've not worn them out in heavy rain and neither do I intend too. Horses for courses and all that. They have surprisingly become my glove of choice of late, and despite the fact they feature no armour in them (unlike modern motorcycle gloves), they do feel sturdier than some I've tried in recent times. Fingers crossed for a dry-ish winter, eh? www.chesterjefferies.co.uk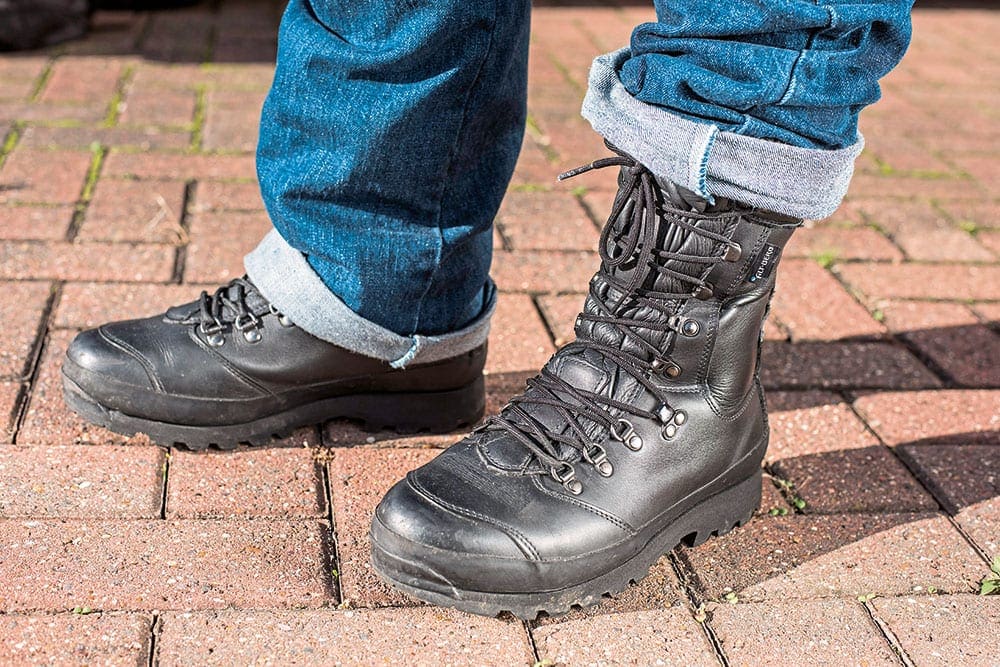 10. Name: Alt-BergProduct: Hogg All Weather Original
Location: Richmond, Yorks.Price: £184.99
Alt-Berg can trace its history back to one Mister William Shepherd, master boot and shoe maker, who learned his craft in Rochdale, Lancashire, during the 1920s and 1930s.
The company's history is a turbulent one, but today it can boast factories both in England and Italy, and a bespoke boot making service you simply can't get from mass produced items bought in high street shops.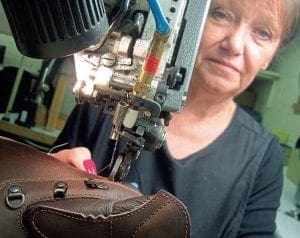 Today Alt-Berg makes boots for walkers, hikers, the police, military and motorcyclists. The Hogg All Weather Original is one of the latter which the company describes as a "dual use" boot. It is ideal for touring where you will spend time off the bike; walking or sightseeing. From the website you can buy the boot in a variety of sizes (including half sizes), as well as in a choice of five widths. And as if that's not enough, then by appointment you can visit the factory shop where measurements will be taken of your feet and calves for a fully bespoke service.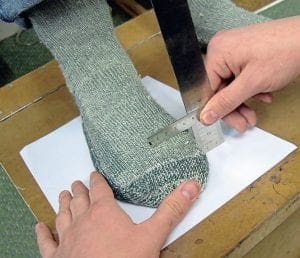 The ankle area of this boot is protected by Astroshock, and the midsole is Tri-Flex — which apparently has good crush resistance properties. The lining is Sympatex waterproof and breathable, and the leather a full grain water repellent hide. Again, these were surprisingly comfortable from the very first time I wore them, both for riding and walking around. A slightly larger than normal size for me meant I could wear thick, warm socks without squashing my feet.
Bridlington and a few other trips have proved that, so far, they are indeed water resistant too, and Alt-Berg also included some protective water-repellent wax oil which I shall be applying regularly. Smiles all round.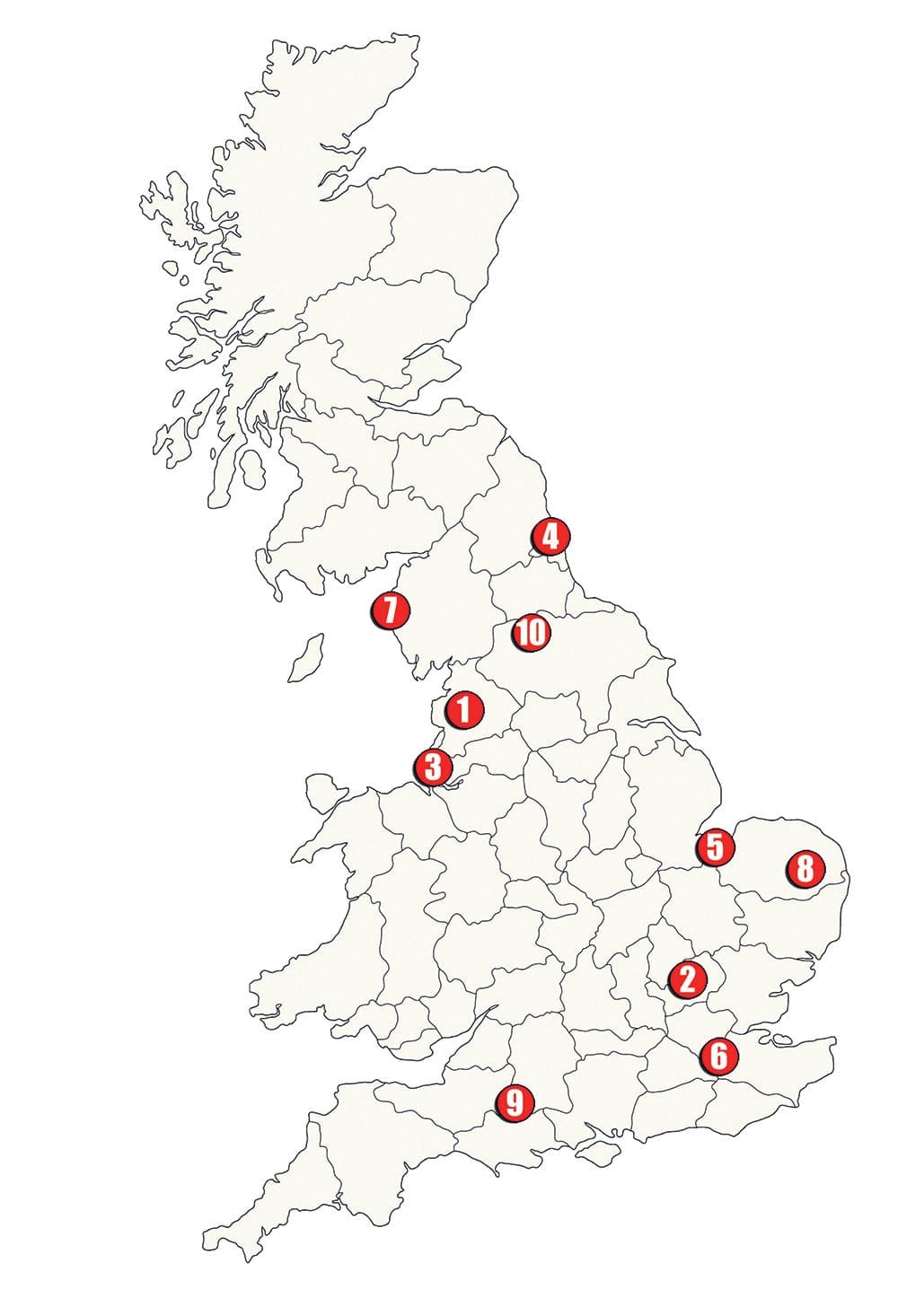 Enjoy more Scootering reading in the monthly magazine. Click here to subscribe.