As lockdown began to bite in the UK, Stan's got on the phone to Ralf Jodl, co-owner of SIP in southern Germany, to see how they were coping during the pandemic.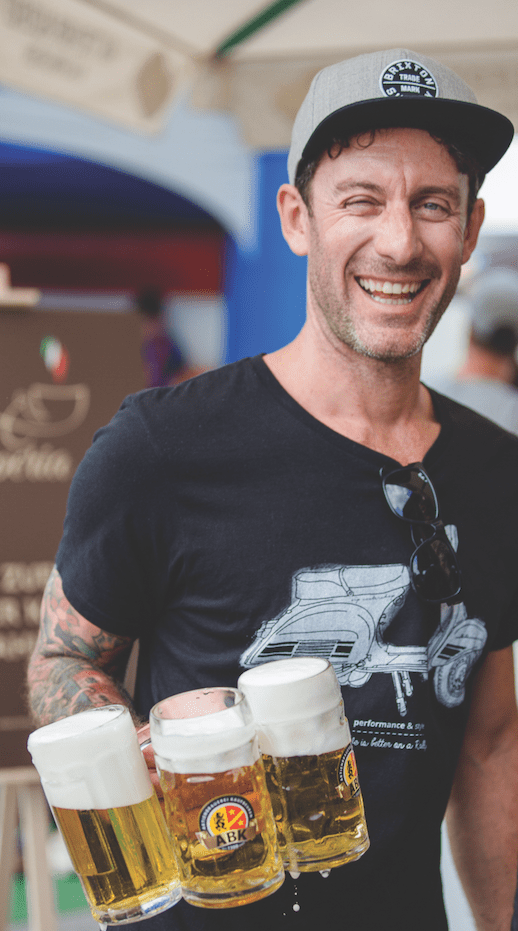 Stan: How are things in Bavaria right now?
Ralf: Things are certainly challenging as, like most of Europe, we have restrictions on movement. One of the hardest things has been changing the atmosphere at SIP. It's a friendly place to work but now there is no shaking hands or greeting one another with hugs. We are giving an extra smile to each other instead.
Stan: Is SIP still open for business?
Ralf: Yes. Our mail order service is open for business, almost as in normal times. Our 'SIPeria', where customers and staff usually enjoy good food, is closed. Many of our staff are working from home and if anyone calls our advice line there is a good chance they will be speaking to someone working from their living room.
Stan: What are stock levels like?
Ralf: Quite honestly we always carry too much stock! This is especially the case in springtime, when scooterists would normally expect to be riding. Our website is updated electronically when items are taken from the shelf so everyone can see if an item is available before they order. Even if our suppliers have problems we will be able to fulfil orders for a really long time.
Stan: Are you able to process orders quickly?
Ralf: Yes. Parcels are still being collected and delivered as normal. Our number one priority is safety, both of our workers and customers. There are special safety precautions both among our staff and with our delivery services.
Stan: What about suppliers, how are they coping?
Ralf: Our thoughts are with our friends in Italy and their families. The staff at Malossi are now only working three days a week, while Polini, which is in a badly affected area, was completely closed down. I had contact with Simon Polini today and he told me good news, a small staff is starting operations again from today. So do other suppliers in Italy. Many of them are family businesses and we are in very close personal contact with all of them. The situation is serious but we have lots of stock and working on a scooter is always good therapy! During these times we may have to keep our distance from one another but we need to work as a society. For now I must say thank you to the SIP team for working so hard and to our customers for supporting us. I hope that very soon we will all be able to ride freely once again.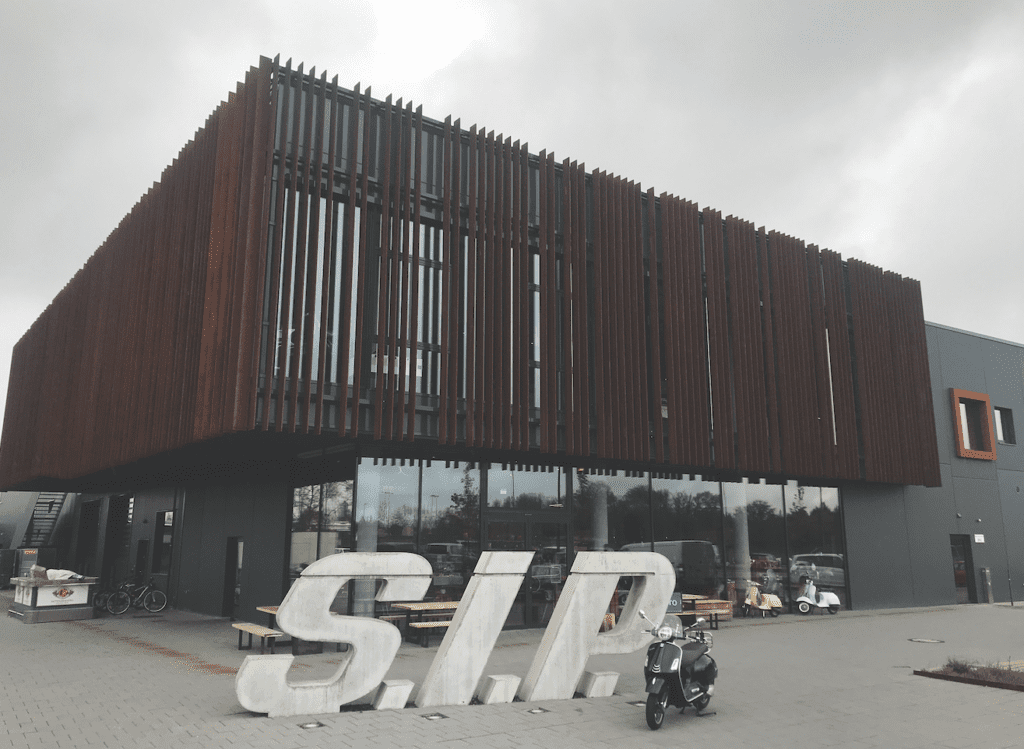 Long-term test: SIP Lambretta crank
Last summer, when Stan took his Quattrini on a pan-European trip to Poland, it was a SIP crank that translated power into motion. With scooterists worldwide tinkering in sheds, waiting for the green light to start riding once more, it's worth remembering the advantages these cranks bring to a rebuild.
As Ralf Jodl, co-owner of SIP and a keen Lambretta rider, explained: "The crankshafts we have produced for all Lambretta LI/TV/SX/DL/GP models can be distinguished by two main features; the total length of the con rod and the flywheel-side crankshaft stub diameter. The sturdier 25mm diameter stubs were only included with the DL/GP engine, every other model being fitted with a 21mm stub.
"This makes the fitting of the thicker DL/GP crankshaft type an obvious choice for all Lambretta motors."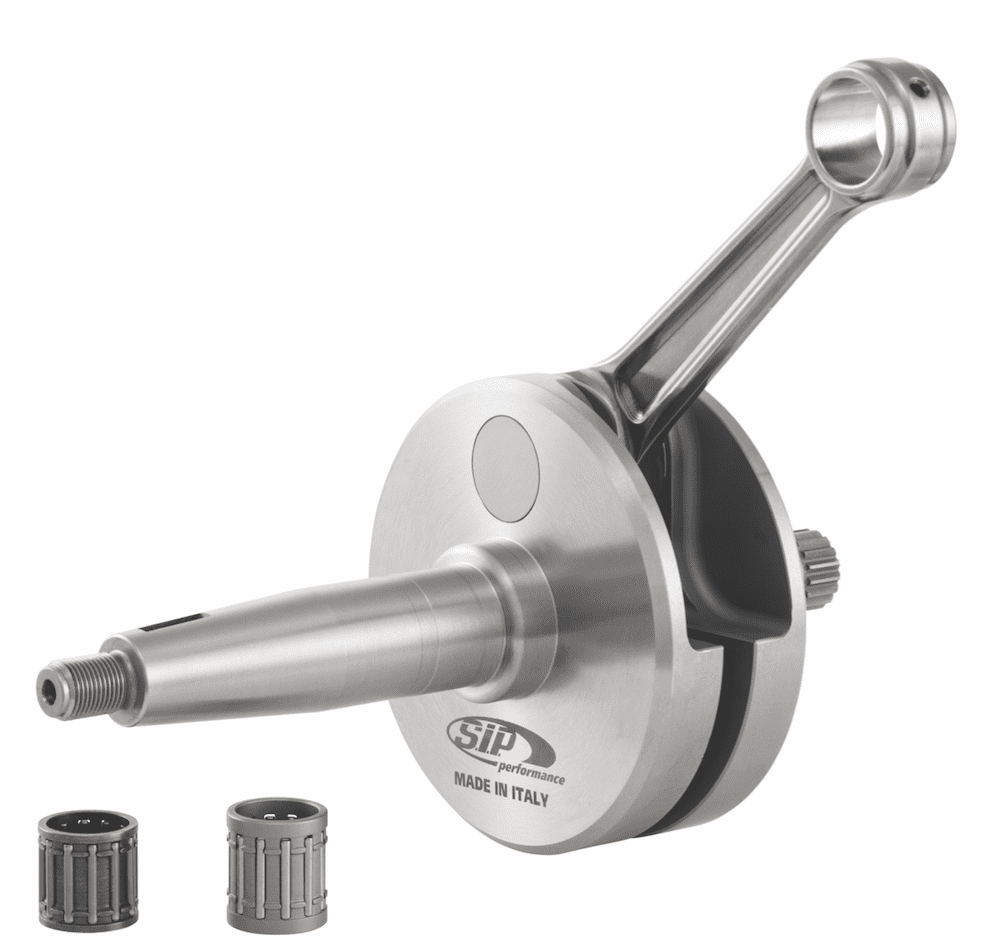 Manufactured in Italy, SIP's crankshafts are available with either 107mm or 116mm plain or polished con rods and various stroke lengths – all choices that make them ideal for both standard and tuned engines.
As Stan's experience shows, the SIP cranks are also suitable for high-mileage and high-performance applications. There are few things more frustrating, or potentially as expensive, as a badly chosen crank. In our long-term test, SIP's offering has proven more than capable of handling everything that Stan and the Quattrini have thrown at it.

Enjoy more Scootering reading in the monthly magazine. Click here to subscribe.