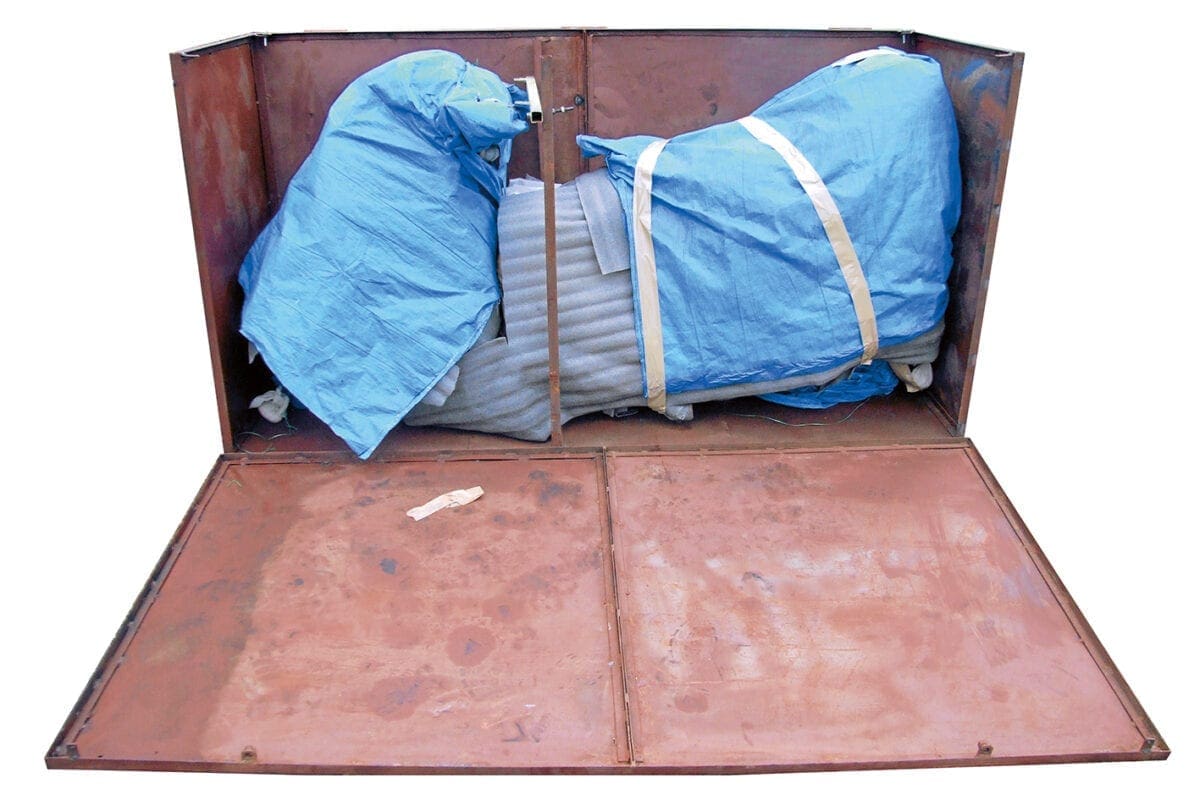 History
Lambretta and Vespa scooters have been officially produced in India since the late 1950s, in all cases the factories have been initially set up by the parent companies in Italy. The reason for this were economic; either to circumnavigate local taxes and duties, or to satisfy the local market demand at the right price. In all instances, the satellite factories were authorised by either Innocenti or Piaggio. Tooling was often sent over from Italy for production as were expert engineers who trained local staff in the production of scooters, from beginning to quality control at the end. These scooters were produced for local markets only, and rarely exported far, if at all.
What's in a name?
While these scooters were being officially produced under licence in India, they were named as either a Vespa or Lambretta. However, once such licences expired, the manufacturing company often kept the tooling and continued to produce scooters using it. While these scooters may have looked like the originals (at first at least), they were no longer allowed to be named as a Lambretta or Vespa as they no longer had the legal rights to use such trademarks. This means that today, while some scooters exported from India may look like a Vespa or Lambretta, their logbooks may suggest otherwise. Remember that the manufacturer's name will be different too.
As a rough guide, a 'Bajaj Vespa' would be from the late 1950s until 1971. After that date the scooters should be known as a Bajaj Super, Bajaj Chetak, Bajaj Classic etc.
An 'Andhra Pradesh Scooters (APSL) Vespa' would be from around 1984 to 1985.
A 'LML Vespa' would be about 1984 to 1996, possibly 1999 when LML and Piaggio finally went their separate ways. After that LML scooters continued with model names alone such as the Sensation, Supremo, Select 2 and Star.
Automobile Products of India began assembling the 'API Lambretta' from the late 1950s, then began manufacturing the Series 2 from the early 1960s until around 1972. This is when SIL acquired the Lambretta name, so API continued with scooters like the Mac, Lamby 150 and Lamby Polo until around 1989.
The 'Scooters India Ltd (SIL) Lambretta' was produced from around 1974/75 until 1997. However, the Lambretta name was not very good on the home market and was regularly dropped. As such scooters we recognise as the Lambretta GP are often named the Vijai or Vijay, and the Cento named the Sunny.
You may well come across other manufacturer names and models from India, as both Bajaj and SIL sold scooters in kit form for smaller factories to produce. These include a Priya by Maharashtra (looks like a Vespa) and the Allwyn Pushpak by Andhra Pradesh Scooters (looks like a Lambretta GP), to name just two.
Note that whatever name the scooter was registered as abroad, is what will appear on its British logbook. If you buy a SIL Vijay 150, it does not become a Lambretta GP 150 when it arrives in England.
Check the paperwork
If you are importing the scooter yourself, you need to be aware of all the paperwork required. You will also be liable for import duties and tax when it arrives in the UK, and your paperwork will need to be in order to make the transaction both smooth and quick. Any delays could incur storage fees at the port, which aren't cheap. Specialist clearance companies can help with all this.
You will also need export documents and local registration documents when it comes to registering the scooter in the UK, both to prove that taxes have been paid and confirm identification of the scooter.
If the scooter's paperwork is not complete, or consists of photocopies, then whether you've imported it yourself or purchased it from a UK based shop, watch out for people selling your original Indian logbook on internet auction sites as 'memorabilia', while claiming they're doing nothing wrong! Technically this may be a loophole that some are willing to exploit, but either way such practices can't be good for vehicle security.
Legality
Any scooter coming into the European Union must comply with local regulations. Remember that those in the country of origin might be different to those in the UK and as such the scooter may not be built to the same standard – for example using tyres approved with an 'E' mark.
You should also know that scooters manufactured after April 1986 must have indicators fitted, and a brake light switch operated from both front and rear brake levers/pedal. No matter how retro your 'restored' scooter may look, it must comply with the law.

Enjoy more Scootering reading in the monthly magazine. Click here to subscribe.