Covering the golden age of scootering in the 1960s, through the dark days of the 1970s, and blue touch paper reignition by Quadrophenia that inspired the 1980s return to vogue of scooters…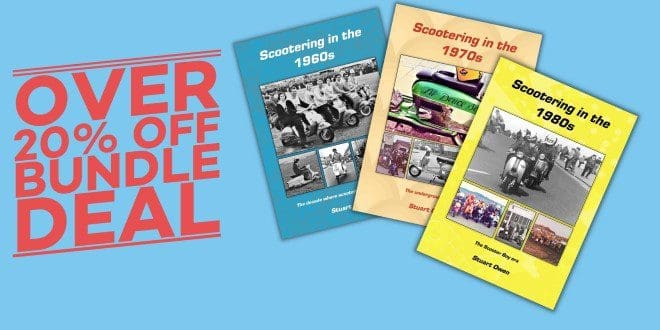 Scootering in the 1960s
The golden age of scootering – to which everything else harks back – was the 1960s. The scooter was an essential component of Mod subculture – alongside the fishtail parka, tailor-made suits, all-night dancing clubs and The Who.
*ON-SALE DATE – 23/03/22
Scootering in the 1970s
From its halcyon days as a steed for the 1960s Mod movement, the scooter descended into darkness during the 1970s. The Mods were growing up and buying cars, dealers were moving on to Japanese motorcycles and even the manufacturers were falling by the wayside – with the closure of Innocenti in 1971 bringing Lambretta production to a halt and the tooling being sold to India.
*ON-SALE DATE – 22/05/22
Scootering in the 1980s
Opening at cinemas on November 2, 1979, Quadrophenia, starring Phil Daniels, Leslie Ash and Toyah, lit the blue touch paper for the scootering movement. Suddenly the Mods' vehicle of choice was back in vogue and teens up and down Britain suddenly realised what was missing from their lives.
*ON-SALE DATE – 21/09/22
…GET ALL OF THIS FOR ONLY £19 (RRP £23.97)
USE CODE 'BUND30' TO SAVE MORE THAN 20%!

Enjoy more Scootering reading in the monthly magazine. Click here to subscribe.