Show your scootering enthusiast fathers your appreciation with our Fathers' Day gift guide.
We've teamed up with some of our partners to offer you the best Father's Day gardening gifts.
---
Mazey's Mod Clothing
A true retro classic, the Ikon original Selecta Loafer is done in the black and also in the oxblood with a black rub-off effect.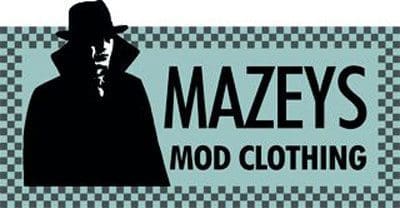 This full leather upper and sole is a true classic with the Ikon original logo embossed upon it. The style now features black lining on the heel of the shoe and accompanied by tassel detail at the front. It is one of the first Ikon original shoes sold here at Mazey's, remaining one of the most popular loafers in our range.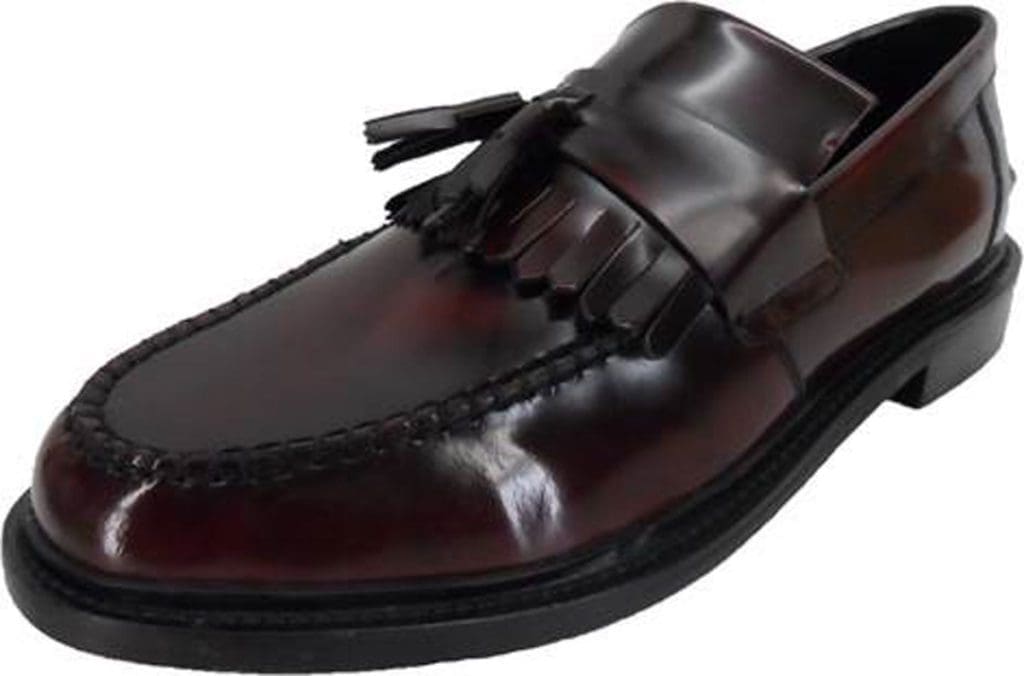 It is available in sizes 6-12 and makes the perfect addition to anyone's wardrobe. We offer a range of footwear and clothing which is available in our online catalogue.
Find out more at www.mazeys.co.uk/
---
Scooter Tour Spain
Scooter Tour Spain is a fascinating company that can make your dreams come true: offering self-guided and guided group tours with our original Vespas at some of the most beautiful spots of Spain.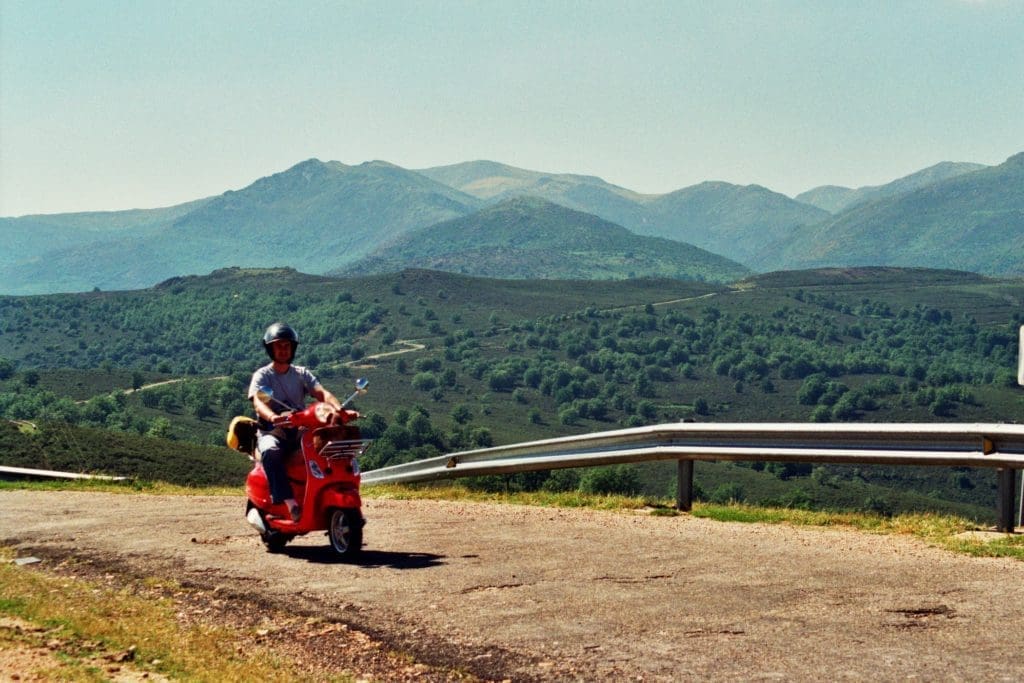 We are passionate about rural Spain and Vespas, and our aim is to facilitate to those who share our passions the possibility to enjoy a holiday with these two components.
We are committed to provide high-quality services, offering unique experiences and opportunities to live perfect moments.
We have developed, since 2008, tours which go from just three hours to seven-day trips that go around some quiet lanes and easy rideable parts of the wonders of the country.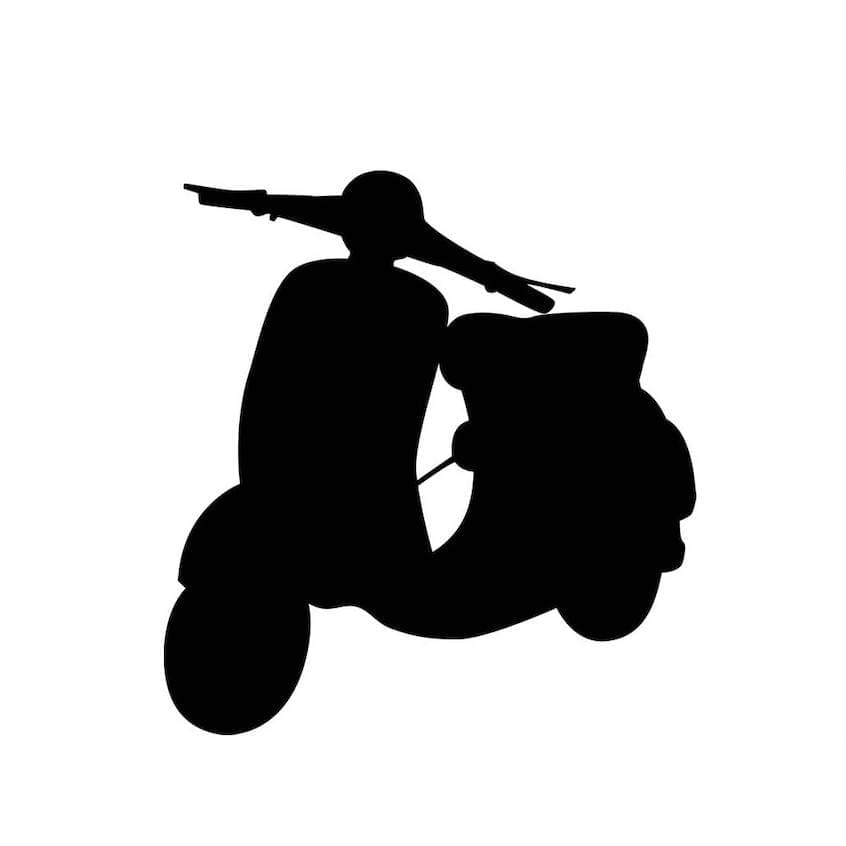 Explore cities like Segovia or Toledo, stunning sceneries, and wonderful vegetation while staying at superb hotels specifically chosen by us to make your journey an unforgettable experience.
Our Vespas are easy-to-drive 125cc automatic scooters and anyone who has held a normal car driver's licence for three years or more can drive them.
Our starting product is The Expedition: an epic, fun and liberating journey around the mountains of Madrid. Enjoy Spanish food, and long quiet roads with our red or yellow Vespas.
It is really incredible that only 100km away from Madrid city, there are empty roads around wonderful countryside and mountains. It is really easy to fly to Madrid, and from there to take a fast 30-minute train journey to the medieval city of Segovia, where you will meet the guys from Scooter Tour Spain. They take you to a village called Navafría, where they hand over the Vespas and give you all the support you need to get a wonderful ride for a few days in the empty roads in central Spain with plenty of splendid sun.
We strongly recommend the four months from June to September since this area is quite high above sea level and when you ride on the mountain roads it is best if it is nice and warm.
Join Scooter Tour Spain at: https://www.scootertourspain.com/
---
Smart GPS Security Tracking System for Scooters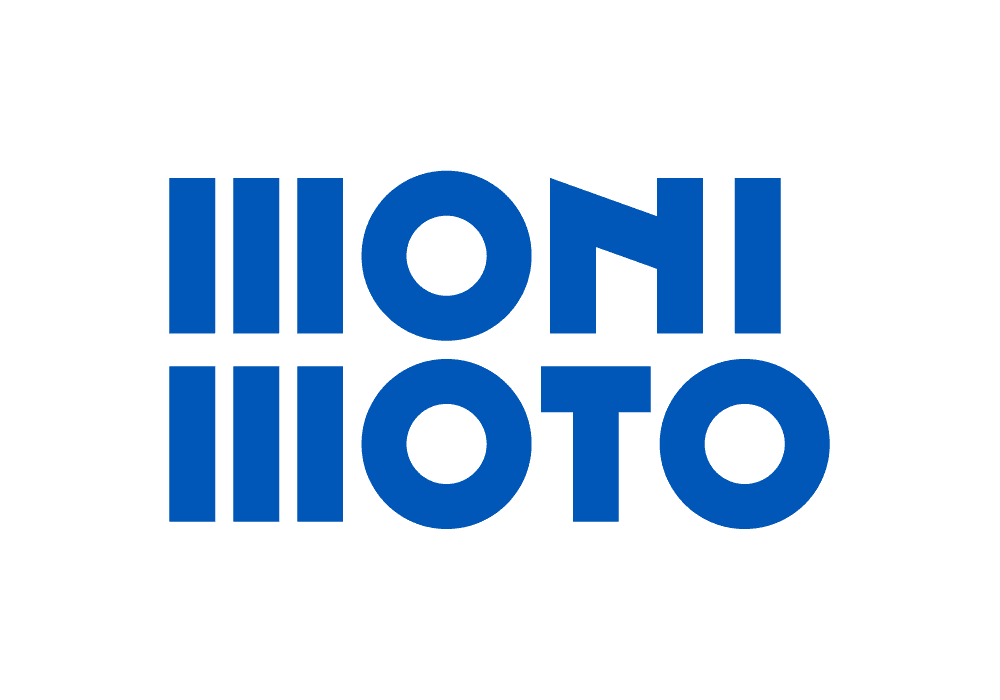 Even the best security solutions only work when in use. While many scooterists opt for padlocks, you don't imagine using it every time when stopping for a quick coffee. And, well, life happens. More than 40.000 bikes are stolen in the UK every year, making those coffee breaks an expensive proposition.
The best security is the one you can always count on. That's why Monimoto smart GPS trackers became a favourite in the biking community.
Monimoto protects your scooter with an always-on GPS tracker and a smartphone app. No wires involved – just hide the tracker on your scooter, install and forget. Pair the tracker with your smartphone app. That's it. You are ready to go!
As soon as unauthorised scooter movement is detected, you will receive an emergency phone call from the Monimoto service. A notification will also arrive on your smartphone app. The tracker will ping you the latest GPS location of the scooter, significantly aiding your two-wheeler recovery.
Like with the high-end car systems, Monimoto security tracking system comes with a wireless key fob. This is your virtual key for the tracking device. No buttons to press, nothing to tap on the app – with the key fob in proximity, the tracker will recognise you and disarm the security system.
With two AA batteries ready to power your tracking device for 12 months and an e-SIM for long distance tracking, the only question remains – frappuccino or macchiato?
Find out more at www.monimoto.com
---
Soho Scarves
Fashion comes and goes, moves this way and that. What's hot this week is forgotten the next. But style moves at a different pace. It's resistant to trends or fads, because true style is permanent. A characteristic, an attitude, a frame of mind – style comes from within.
The only thing that changes is the one who's carrying it. At Soho Scarves, we've taken a traditional element of classic styling, and updated it for the modern man. We pride ourselves on our premium silk scarves, pocket squares and neckerchiefs in a range of diverse prints that make the perfect outfit accessory, undoubtedly adding flair to your outfit.
Each product arrives in style with a gift box or envelope, making the perfect present for Father's Day – or why not give a gift of choice with a gift card? We're the final flourish to a well-considered look; the cherry on top to be worn a million ways. Because true style doesn't care who, what, where or why. It's how you wear it that counts.
Find out more at www.soho-scarves.com
---
Modfather Clothing
Modfather Clothing is an award-winning independent family business, selling both menswear and womenswear to a international audience of Mods, Skinheads, Suedeheads, Casuals and scooterists.
The business was set up in 2012 in Camden's historic Stables Market, born out of a lifelong passion for classic Italian scooters and British subcultural style.
Modfather has also staged some legendary DJ and live band events over the years around the business that have seen scooters parked up en masse outside the shop through the years and sold-out parties at The Jazz Cafe and Dingwall's.
A second Modfather shop opened in Brighton in October 2020, which is definitely worth a visit; both have become key destination points for so many like-minded people and lovers of British subcultures. They are worth organising a rideout to and the Modfather team are a very welcoming bunch. The shops are cool and present a unique shopping experience, you might just be lucky enough to be rubbing shoulders with some of the shops' many cool customers. Lots of bands and artists seem to want to pop in for a spend-up after sound checking for their London and Brighton gigs.
Modfather's 10th anniversary has been celebrated with the launch of some stunning exclusive lines and collaborations with the likes of Gabicci, Art Gallery, Trojan, Ska & Soul, Mr B's Soulful Tees, Fila, Real Hoxton and many more.
Limited runs of Sixties and Seventies influenced dandy knitwear, cool shirts, polos and tees, plus stylish skirts, dresses, tank tops and beagle collar shirts for the girls. They also champion some great classic brands, including Barracuda, Dents, Bass Weejuns, Sergio Tacchini, Love Her Madly, Tootal Vintage, Ellesse, Pretty Green, BD Baggies, Belstaff, Mr Bridger, Royal Mer, Far Afield, Fred Perry, Merc, Le Laboureur, Hikerdelic, Failsworth and Ben Sherman.
Find out more at www.themodfathers.co.uk
---
Quadrophenia
In 2018/19 The Goldhawks set out on a 90-date theatre tour with their fabulous show 'Quadrophenia – the album, Live!' receiving standing ovations for every performance, selling out many venues across the UK.
Doug Freeman, lead vocalist, says: "We weren't sure at first how the show would go down, but the audience reaction after the opening night in Bedford Corn Exchange really took us aback. We were so humbled by the response and the five-star reviews kept coming show after show – we were so relieved! Of course, this is all down to The Who's astounding music that we owed our success."
The final night of that tour was at a sold-out Concorde 2 in Brighton weekend with dozens of people trying to buy tickets even after the show had begun. That night the band were joined on stage by Phil Daniels and Trevor Laird, stars of the film version, and in the crowd several celebs could be seen dancing the night away. The show was phenomenal and the after-party memorable, well, if not a little hazy the next day.
Next year sees the 50th anniversary of the release of Quadrophenia and The Goldhawks are in the throes of arranging another major tour. Meanwhile, this year, there are several dates dotted across the country, including an appearance on the Saturday of the IoW International Scooter Rally at Shanklin Theatre which was another major success last year.
Have a look at the website for dates near you and buy your perfect Father's Day present. In fact birthdays and Christmas presents too, he won't be disappointed!
Find out more at www.thegoldhawks.com