My recent jaunt to Turin for Euro Vespa brought back home the pleasure of riding a scooter abroad, and as more and more people are looking across the water we thought we'd give you some advice on scootering on the continent.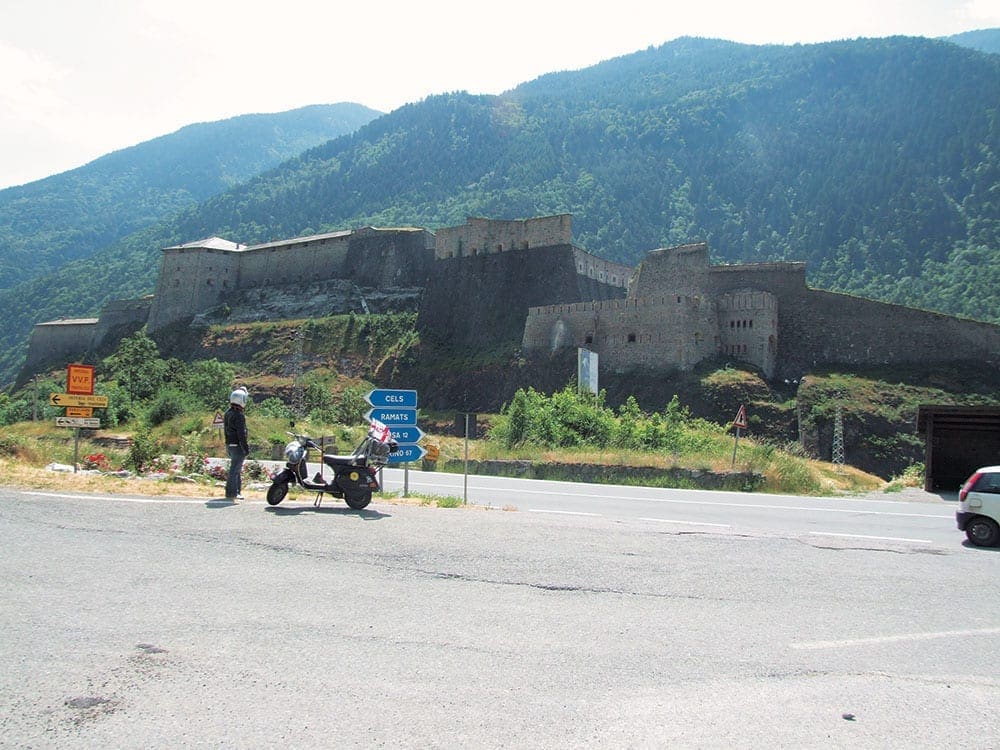 The other side
Of course there's no denying that you can get beautiful scenery right here in Great Britain, but all too often many of us tend to take the same, direct and boring route to a regular rally venue and little else. Besides, it just doesn't seem as exotic as it does abroad.
Now you may think that it's simply a matter of crossing the Channel and riding on the wrong side of the road, which is true to a certain extent, Fingers crossed, and the Best of British, and you could read no further. lf however you decide to err on the side of caution, here's few tips you may find useful should you decide to go continental…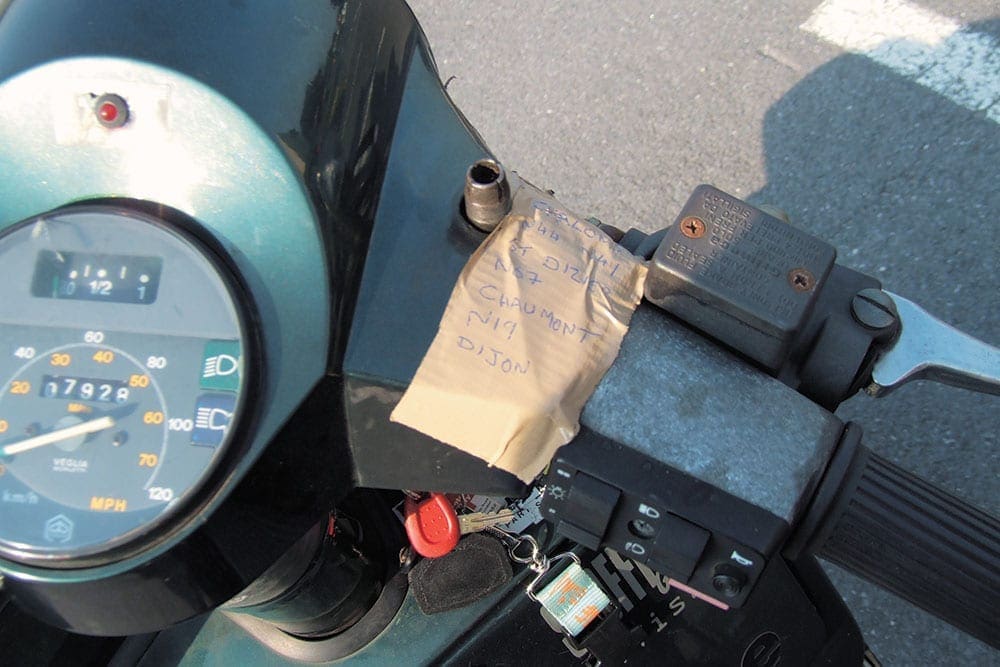 Before you go
lf you're going to do it properly, then there's some paperwork you need to look at first. To begin with, to ride in Europe you must hold a full driving licence.
Next, although most motor insurance policies these days do include some sort of green card cover (for travelling abroad), it's always best to double check this before you go.
Another thing well worth its weight in gold is travel insurance, as this can help iron out a whole load of problems should you have an accident or your baggage gets stolen. Again, check the small print to insure the policy covers you to ride a scooter abroad (many don't).The Post Office do such a policy quite cheaply and they also have application forms for your E111, European medical card – another essential.
It's always advisable to plan your route before departure too, although ignoring it does add an extra element to the adventure! Whatever you decide, sticking a list of town names to your scoot will alleviate the need to stop and examine a map at every major road junction!
Prepping the scoot
A GB sticker on your scooter and a spare set of light bulbs are compulsory in some countries, and do make sense, as does bringing your driving licence, green-card insurance and vehicle registration document along with your passport (it could prove vital if stopped by the police). Then, according to certain websites like the AA (www.theaa.com/motoringadvice/overseas), you get into things like emergency triangles, fluorescent jackets etc, and basically you discover each country has its own laws. If you're really worried, the best thing is to browse a couple of websites before you go.
Then make sure your scooter's had a recent service. Regarding spares, well this is potentially a bottomless pit. Vespa owners should be able to buy most average spares from the vast amount of Piaggio dealers throughout Europe- in theory. Personally I take the obvious like cables, nipples, bulbs, common-sized nuts and bolts, inner tube, etc, and I'd consider taking parts like clutch plates and the relevant tools because even if you don't know how to change them yourself, you may well find someone en route who does. Swarfega wet wipes and surgical gloves are a good idea too!
As for vehicle recovery, make sure you've got some! Everyone has stories as to who is good and who is not, but whatever you choose, check the small print of any policy you may have to make sure it gives the cover you want with regards to the scooter's size, location, destination and recovery costs.
Finally, minimalist packing is always better than including the kitchen sink. And remember when loading to evenly distribute your luggage around the scooter, front and back, rather than piling it all on at one end. This should have a less detrimental effect on handling and the carriers.Oh and wrap it all in plastic bags in case it rains, and consider packing some spare gloves too!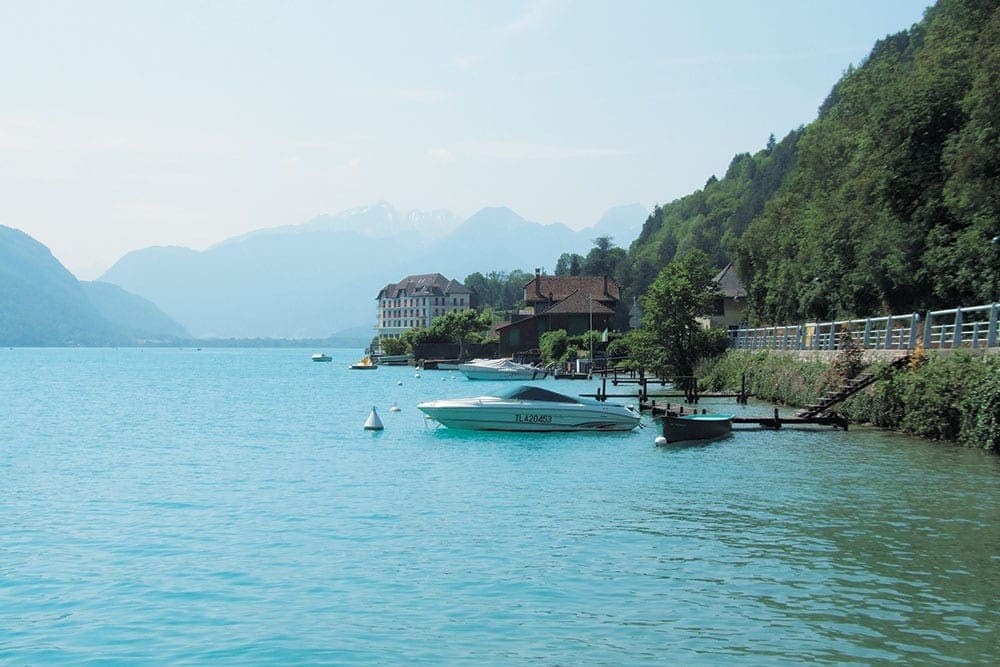 Crossing the water
There's a variety of ways of getting across the water, although I noted with all ferry companies that you couldn't book more than one vehicle at a time via the internet which is usually cheaper than booking by telephone.
Over the last few months I've tried three different companies, and these are my findings.
Sea France operates almost the same as P&O, Dover to Calais, but are slightly cheaper and with slightly fewer crossings per day. It seems a bargain on paper, but to be honest I'm not too sure now.
After being directed onto the boat we found the special motorcycle racks used by Sea France to secure bikes during the sailings were not suitable for our scooters, catching the Lambretta's engine and fouling both front mudguards. This didn't go down well with a couple of French staff and eventually we found ourselves parked in an alcove on the side of the coach deck with minimal straps to secure the scooters.
SeaFrance's reply to these observations was: "Our existing facilities were designed with co-operation from motorcycling groups to suit their needs. They were not designed specifically with scooters in mind, as the demand for crossings from this form of transport is negligible. However, having had this matter brought to our attention, we will look at how the system might be improved for scooters.
"Whether for a car, coach, lorry or two-wheeled vehicle, all bookings are made for a single vehicle and its occupants. Internet booking facilities will not allow groups of any vehicles to book together because each vehicle is treated as a separate entity- as is the case with all cross-Channel operators."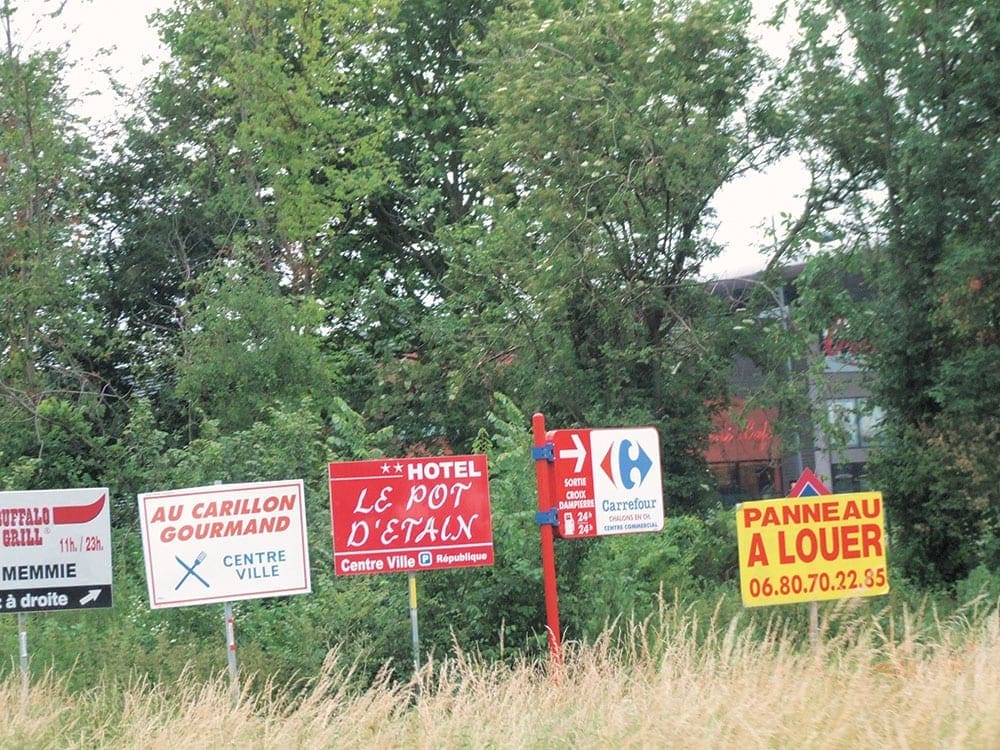 Speed Ferries operate a single faster ferry from Dover to Boulogne, a little further west along the coast from Calais. In a nutshell they can be commended on their speedy service which takes less than an hour, a journey made more pleasurable by the absence of hordes of foot and coach passengers, and indeed heavy freight vehicles. The price at the time of travelling (£9 to £19 per single crossing) was a bargain, though facilities on board are minimal. However with only five crossings per day, and the fact they only accommodate eight bikes per sailing (the bikes secured using cushions and ratchet straps), unlike P&O for example, if you miss your sailing or return earlier than planned there is no guarantee as to what boat you will get on.
Speed Ferries response to these comments were: "Regarding internet bulk bookings I do see your point and this is an area we are looking into. We are working towards changing the features of our booking system to allow customers more options and services online. Until we have such features in place though, customers are always welcome to contact our call centre to check availability on specific departures.
"Regarding the limitations of motorcycles per departure; we have eight spaces available for motorcycles, which do not interfere with the loading of cars. If we allow more motorcycles per departure it will slow down our loading process, as bikes do take longer to load because they have to be strapped down. As you yourself mention, Speed Ferries only operate one vessel so far, which means that turnaround times are tight. Carrying more than eight motorcycles could delay turnaround times considerably and cause delays in our daily schedule."
I've also used the Norfolk line (Dover to Dunkerque), which is cheap, although the initial trip out was a farce regarding the loading of bikes. Two on at a time until secured it seemed, and it took ages. The boat was an older ferry and as such not as fancy as others, but that was reflected in the food prices too—a veritable bargain by cross-Channel standards. As rough as the crossing was (very!), the bikes remained upright (ratchet straps and padding again). The return sailing was on a more modern ferry — cleaner, brighter, and more expensive to eat and drink on. Norfolk Line have made no comment about these remarks.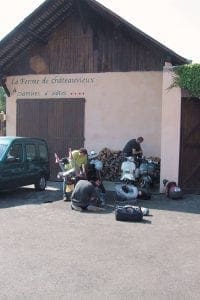 Although not having used P&O recently myself, we did invite them to say something, which they did. "We count our two-wheeled customers in the tens of thousands so it's very straightforward. Foam, straps and tender loving care take care of securing them. I prefer to fasten my own bike, yet my on-board colleagues will assist —and they're doing this all the time with some machines that are worth a small fortune.
"Every category of vehicle is limited, although we had nearly 300 bikes on the Pride of Rotterdam going over for Assen last week. But we do have to work out a balance of traffic. Every person ticks one off the legal passenger capacity of the ship. To take it to the very extreme, we could fill a ship with scooter riders and their machines. That would leave the vehicle decks virtually empty, but we'd be unable to take a single truck (half our business) or coach, or car etc, because we'd be out of passenger space. There's no hard and fast answer, but when it's really busy we've a greater degree of flexibility for a scooter and a couple of people than say a coach and 52 passengers.
"This explains why you can't just get on the Internet and grab half the ship for a particular type of traffic. But the tip is that once a decent size group travels, around the 20 mark, we'll quote a group rate anyway."
So there you go, and remember that whichever way you choose to get your scooter to Europe, booking as far in advance as possible will save you money as well as hopefully get you onto the crossing you want. Always check the small print too, as altering your ticket can cost quite a bit, although for a few extra pounds you can buy a flexible ticket to start with.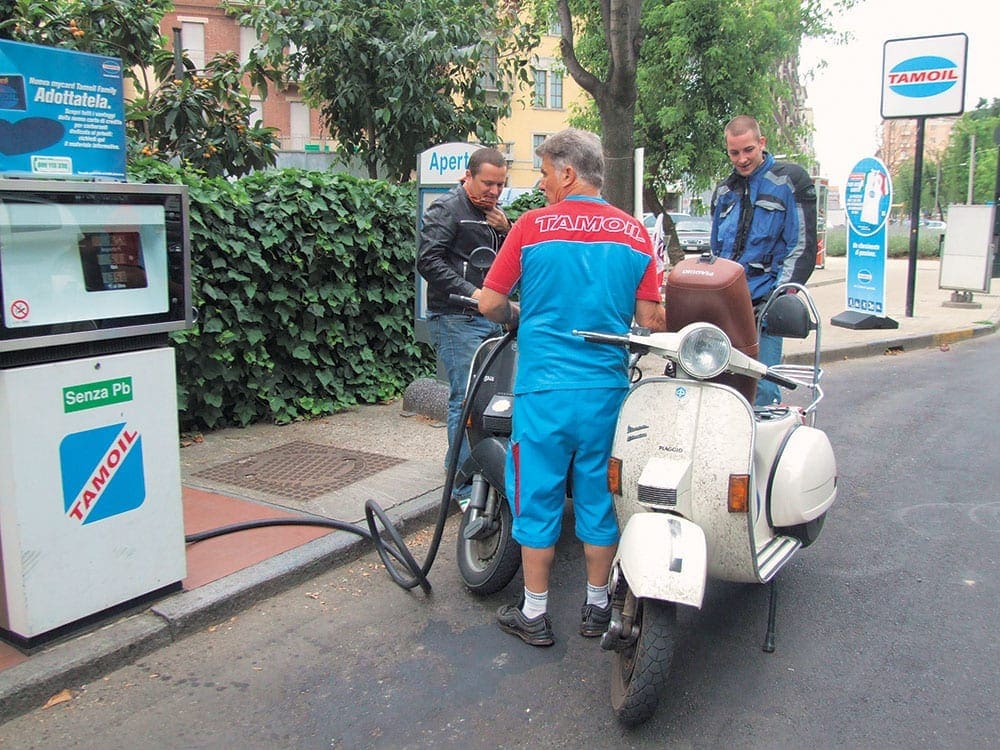 Two-stroking
Thankfully the amount of mopeds and scooters in Europe meant that we had no problem find either semi or fully synthetic oil in French or Italian petrol stations. Granted, if you insist on slicking to a certain brand like Silkolene or Rock Oil you're going to have to search, but even in a remote part of France we stopped at a small car dealership that had a couple of petrol pumps to fill up and found they stocked fully synthetic two-stroke.
And as we're on the subject of petrol stations, there are plenty of them on the continent, although there are less 24 hour manned locations than here in the UK. Off the motorway, it's not uncommon to find smaller stations closed for lunch and indeed on Sunday. Come the evening, some of the bigger stations close for the night as well. When darkness falls you are left with a number of options, and they vary depending on country and location. Many countries have automated pumps at night, which can be paid for in a variety of ways. In France for example we encountered payment by fuel cards only, while others accepted ordinary credit cards. In Italy we also found pumps into which you fed paper money (5,10, 20 euro notes) and then the pump dispensed that amount of fuel, so be prepared if riding outside normal office hours.
Regarding grades of fuel, both normal unleaded (95) and 98 octane petrol was available, it's also worth noting that in Belgium we had trouble getting money from bank cash machines after hours, until a friendly focal informed us that many lobby services are only available to holders of local bank accounts.
Finally, in Europe they measure tyre pressure in 'bar' and not psi. 1psi = 0.06895 bar, and for example 18psi =1.24 bar and 32psi = 2.21 bar.
Passes and tunnels
We casually assumed that Col de l' Iseran would be clear in June but were informed on reaching the peak that they'd only removed the last of the snow and opened it just 24 hours earlier!
And while we're at the top of a mountain, the thin air almost 3km above sea level played havoc with the carburettor's mixture on our two-stroke engines, We changed nothing on our standard Vespas and although they struggled towards the end, made it to the top. Other motors, especially those which are tuned, may behave differently, so it may be advisable to contact whoever built your engine with regards to altering jetting or airscrew mixture en route.
The same goes for tunnels through the mountains, check them all out before you go is the advice, and be prepared for them to cost; €20.20 was what it cost us per bike to use the 14km long Frejus Tunnel.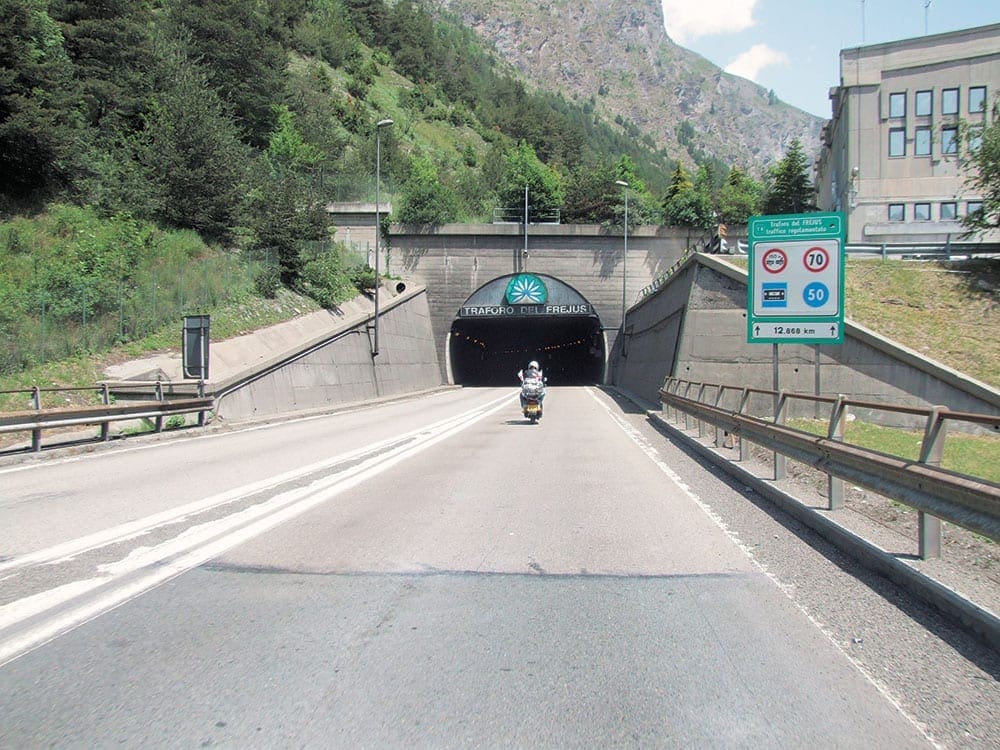 Legal bits
On motorways in Italy you are not allowed to ride on a scooter that is less than 150cc and the same goes for travelling through the Frejus tunnel, a bit hypocritical of course as a vintage 150cc Model D Lambretta is easily out performed by a 125cc Vespa T5, but them's the rules. As a hint, the only time we were challenged was when entering the tunnel and then the two of us were on PX200s. Of course with no badges on the scooter it would be difficult for anyone to know…
Speed limits also apply in Europe, unfortunately, and they are approximately on a par with those in the UK, although those with tuned engines should note that in France the maximum speed on a motorway is reduced in bad weather conditions (and in France radar detectors are illegal). Static speed cameras can be found throughout Europe, though less so in Italy, and on our recent excursions it was only in France that we encountered policemen with portable speed guns. While rumours suggest that foreign police may not chase those who trip static speed cameras back to the UK, from personal and friends' experience both Swiss and French police will happily relieve you of cash on the spot at a mobile speed trap.

Enjoy more Scootering reading in the monthly magazine. Click here to subscribe.