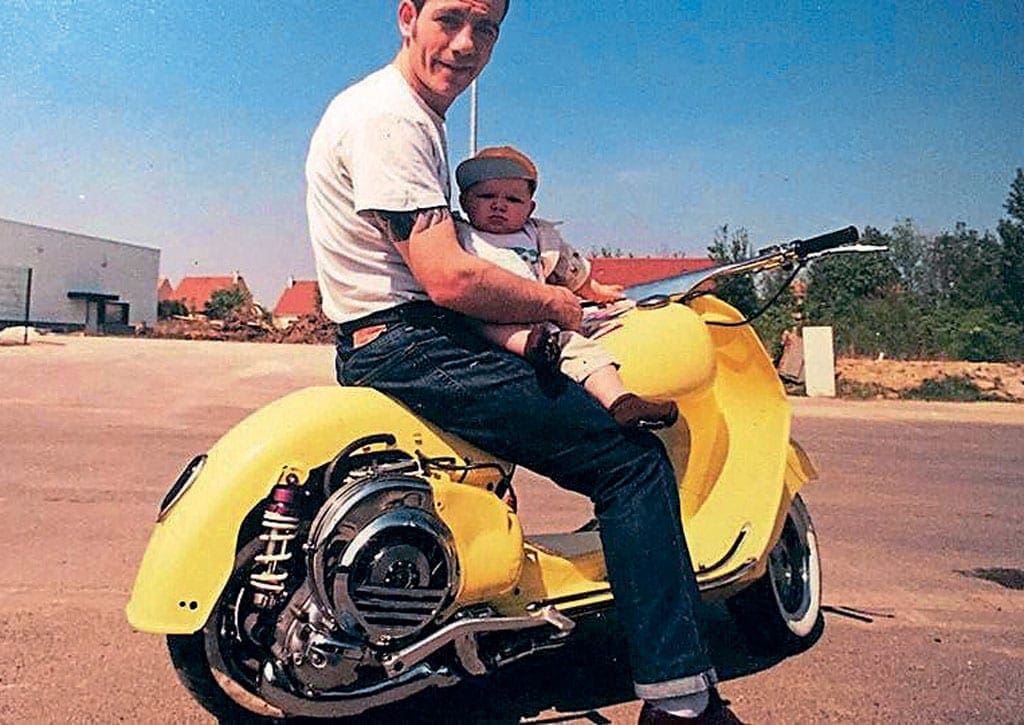 Tracking down classic custom scooters isn't easy, but thankfully nostalgia bloodhound Dave Oakley knows all the right people in all the right places.
A couple of months ago I featured the very tidy French cutdown Le Bic, originally built by scooter 'artiste' Nico Lebreton. Anyhow, whilst researching it, and speaking to the builder, I realised that this wasn't the only memorable machine that Nico had built.
A couple of years later he had also opened up a whole new scooter customising genre with his 'wideboy' stunner, 'Bad Man', which was on the front cover of this magazine's number 193 issue.
I knew it had been sold on, but had no idea where or what condition it was now. After a quick email I was back on its trail, tracking it down to wildest Wiltshire and new owner, Chris Aspinal.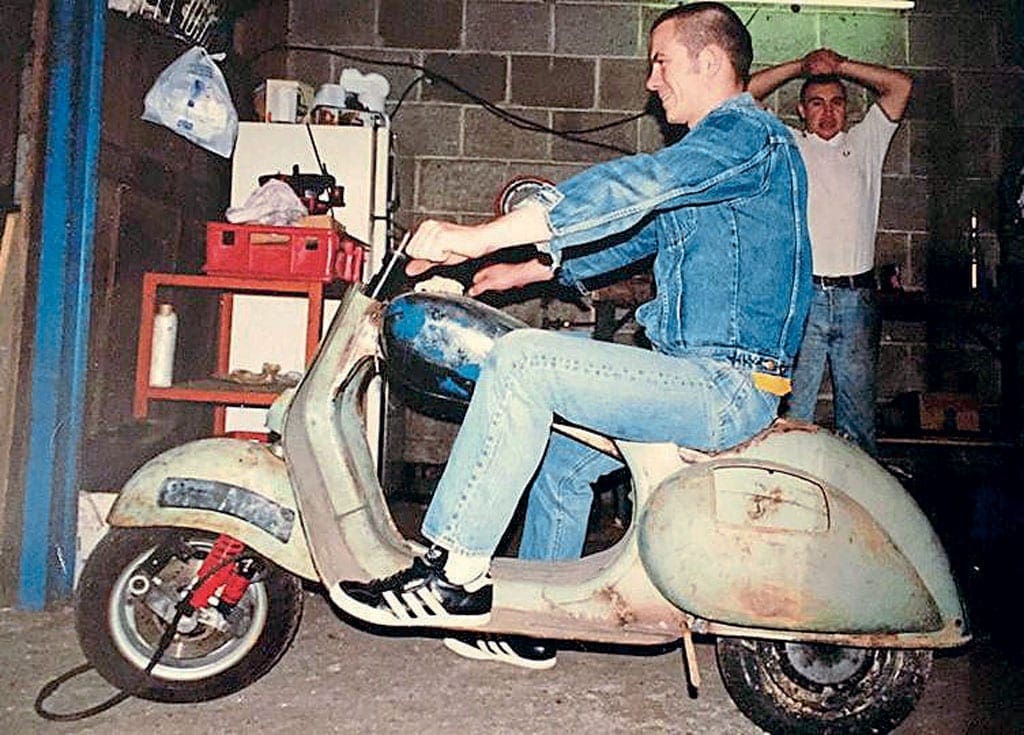 Owner's Name/Nickname: Chris Aspinall, 'Big Chris'
Hometown: Chippenham, Wiltshire
Scooter Club: Exit 17 SC
Scooter Name: 'Bad Man', named after the Cockney Rejects ballard of the same name
Engine: Originally standard 200 with Nico modified exhaust. Now it has a Pinasco 225 top end, 60mil crank and Pinasco 26mm SI carb. Exhaust will be a RH Evo2, but we're still waiting on that
Paint: Originally by a local garage in Dieppe
What condition was the scooter in when you got it: Fairly good, but it was in need of updating. Although I carried this out myself, I have taken advice and input from Nico with regards to what would work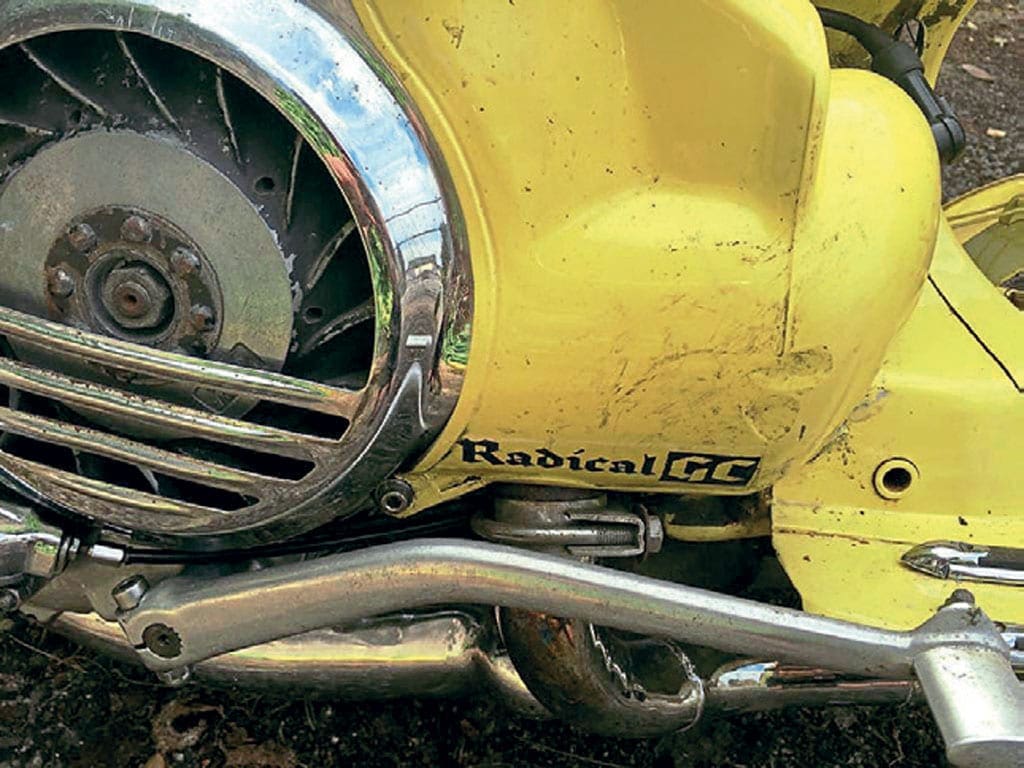 What have you had done to it, or plan to do since owning: Complete strip down and re-build, many new parts including wheels, shocks, and exhaust. I have also raised the handlebars up a bit for riding comfort
Do you still do rallies: Yes, when I can
What other scooters do you own: Chrome cutdown TS1 225 and 'Baby Blue'. The latter has been recently stripped down and should be resprayed by the time you read this
Funny scootering story: When I went to France to purchase 'Bad Man' I borrowed my mate's van. Upon returning to the UK, we (me and the missus) were pulled over for a security check by customs.
They thought the fact that we were in a borrowed van with just a bright yellow stretched Vespa in it was a bit suspicious, so they asked if the scooter had any drugs hidden on or in it.
I replied as a joke: "No, but if you find any, can I sample them?" As you can imagine, this didn't go down too well, and they said they were thinking of stripping both the van and scooter completely – great!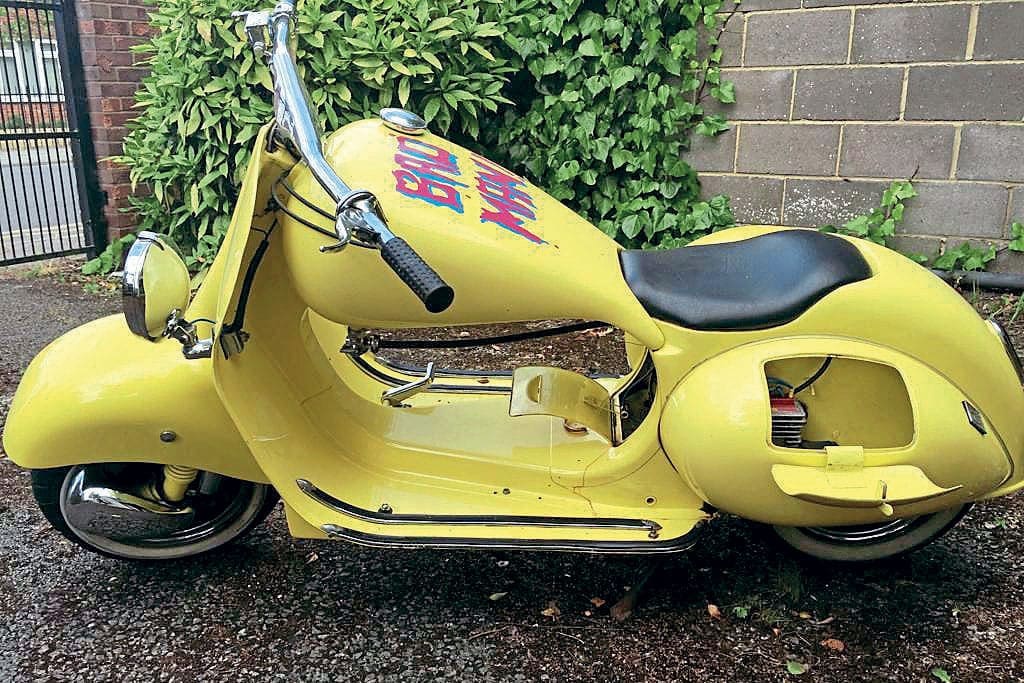 I said, "Feel free to have a look as you won't find anything!" Finally they decided to simply move us on, drama over, but as we looked back there was a massive queue with some very disgruntled holidaymakers held up by our stop! Funny when you look back
Favourite Event Ever: Any SWSC Woolacombe rallies
Favourite Custom Scooter Ever: To be honest I know it sounds biased, but my favourite scooter ismy TS1
Favourite Dealer: I normally surf the net for parts, but do use Neil Wicks (who works on my Lambretta and everyone else's in our town and area) quite a lot
Anything else that might be relevant: The base model was a Vespa ACMA 125, made under licence in France in 1955. Build started in 1996 and took 5 years to complete. Everything was done by Nico.
The goal was to try and give it an original, but quality look – mudguard, panels, forks, handlebars, centre tank, belly pan and exhaust were all hand fabricated. All the stretching and frenching was also done in-house.

Enjoy more Scootering reading in the monthly magazine. Click here to subscribe.