With a new album in the charts at the time of writing, The Beat featuring Ranking Roger are back with a bang. It must be time for a chat about how we got here, the much-talked about reunion with Dave Wakeling and what the future brings then…
SC: Hello Roger, I suppose I should start by congratulating you on getting back into the charts with your new album, it's been a long time coming!
RR: Thank you, it's nice to be back! Would you believe it's been over 30 years since Special Beat Service? It's taken 14 years of touring with this version of The Beat, and slowly growing our fan base to get here. We've got regular fans now, people who turn up to a lot of our gigs, I know some have seen us over 40 times; we must be doing something right! People have been asking for a new album for years now, and we've acquired a lot of new fans as well as reconnecting with the old, so I suppose it was about time, you know? I can't help but feel that it's important to reach out to a new generation as well as the old if you want to go forward.
The idea of the new Beat album was to create something that used our sound, but brought it into the 'now', and I think it's come out exactly how we wanted it.
When we started on the album we agreed that it needed to sound like The Beat, not Ranking Roger in 2016. It wasn't about me, it was about the band, and that's what we ended up getting. Getting the sound right was important, we wanted it to blend with the old while not being old, if that makes sense. We've a family thing going now, especially with Ranking Junior, and it's taking The Beat forward, so we didn't want to be looking backwards. That said, you might notice that we've dropped bits and pieces from the past into the album, odd lyrics and riffs. I think of it as 'flavours' of the old days, but I promise you that it's entirely about the new!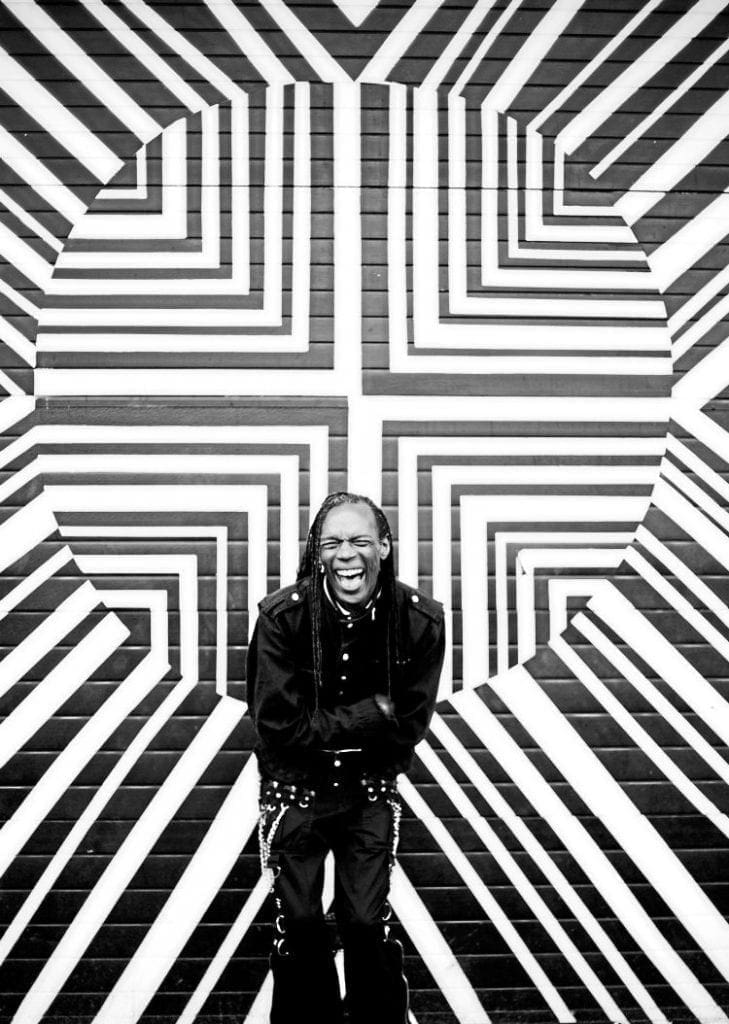 We've tried to change the sound a bit so that we can get some variety, something I think is true of all the Beat albums, they've all had different flavours, but the themes are still there — both political stuff and love songs are still there. A nice mish-mash of sounds. We couldn't have brought out an album saying 'I love you, I love you' all the way through, it wouldn't have been The Beat. We do have love songs, but you have to spice it up with real life, you know? We've still got things to say, but I believe that in today's world you can't say what you want in the same way as you could in the Eighties. If people agreed with you or not, fine, that's how it was, but now it seems that if you say certain things then you'll get thrown in prison. The freedom of speech thing has gone as far as I'm concerned, and this applies to lyricists. We're still trying to get messages across to people, and we're not writing in code, but you maybe have to watch what you say, that's all. This is what the first track on the album is about, the lack of freedom of speech and the increase in surveillance — it's not right, it doesn't suit me, I don't think it should suit anyone.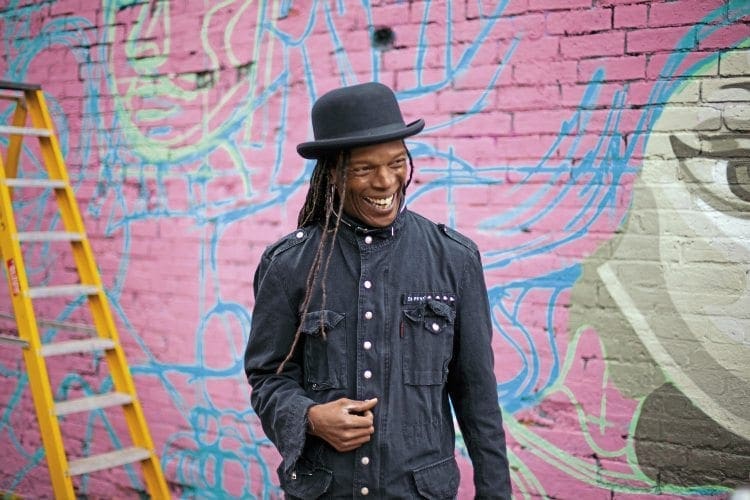 The actual recording process went pretty quickly. Me and Ranking Junior had a load of songs already written, but decided we had to leave them and start from scratch if it was to be a proper Beat album. I got producer/songwriter Mick Lister (who also appears on the album) in to my place for three days and we just sat in the studio and wrote lyrics with acoustic guitar, working up from basic rhythms with 'la-la-la' vocals to the finished item.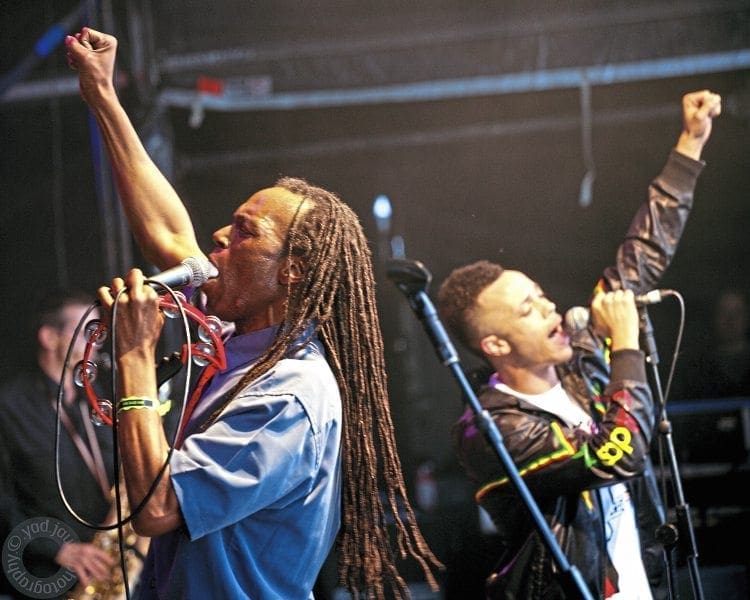 Come the start of February, we had enough songs to get out to the band to play around with. Throw in a few that we'd been playing previously and it was good to go. We then got together for a couple of days to get them into shape and then it was straight into the studio to record. It took about three months to get it into shape from then, and then it was ready to go! It helps that it's the band that I tour with, it keeps the sound right, they know how they want the band to sound. As for the future, obviously we'll keep touring, and hopefully put another album out, but who knows? We've already got the songs waiting, but we need to get this one out there first, get it across to everybody. I think that there are a good few more singles on the album yet, so we'll see how they go.
SC: Rumour has it that you appeared on stage with Dave Wakeling's version of The Beat recently? What's happening there – anything we should know about?
RR: (Roger laughs) No, no man, it's all lies! There's footage of it on YouTube though. Actually, I was as surprised as anyone to be honest. I went down to see him in Birmingham, and I took him a copy of the album. We hugged and shook hands, and I left him to prepare. He got on stage and did his thing, and sent out a little dedication to me, which was nice, you know? He was on form though, and as it got towards the end, his front man – King Schascha? — called me up to do Rankin Full Stop. I was a bit hesitant at first, it wasn't my show and that, but he kept insisting, and said 'So what you going to do? Just stand there in the audience?' They made me do it! I couldn't really say 'no', could I? It was two Beats as one… It went down really well, at the end Dave came and gave me another hug and since then it's like we're best mates! He's plugging my album, though he promised that if he found anything wrong with it, then he'd tell me! We've started to build a better relationship since then, we're all The Beat together again. We're not enemies, the best thing is that we came together in Birmingham of all places, where it all started, and everything is now really good! He's even put an advert for the album on his website, he didn't have to do that, it's really big of the man, and much appreciated too.
It's been a long time coming, but the past is past. We don't want to be like certain other Birmingham bands, chasing each other through the courts over our name! Maybe one day we can pull it back together — we just need to get Fine Young Cannibals on board and that's it! There's no malice, let's see where it goes.
SC: One last thing Roger, is there anything special coming up?
RR: Well, here's a thing not many people know about at the moment… In March, not only are we putting out a double header single with The Selecter, but we're also going on the road together in a co-headlining tour. The dates are just starting to come together, and it's going to be something great to do!
Just like the old days….
Interview: Nik
Photography: Jim Stokes

Enjoy more Scootering reading in the monthly magazine. Click here to subscribe.