It is this time of the year: the cold weather, the family reunion, friends gathering, a lot of food and tons of presents! XLMOTO has already started with its particular "Advent Calendar" offering a sweet deal every day up to December 25th!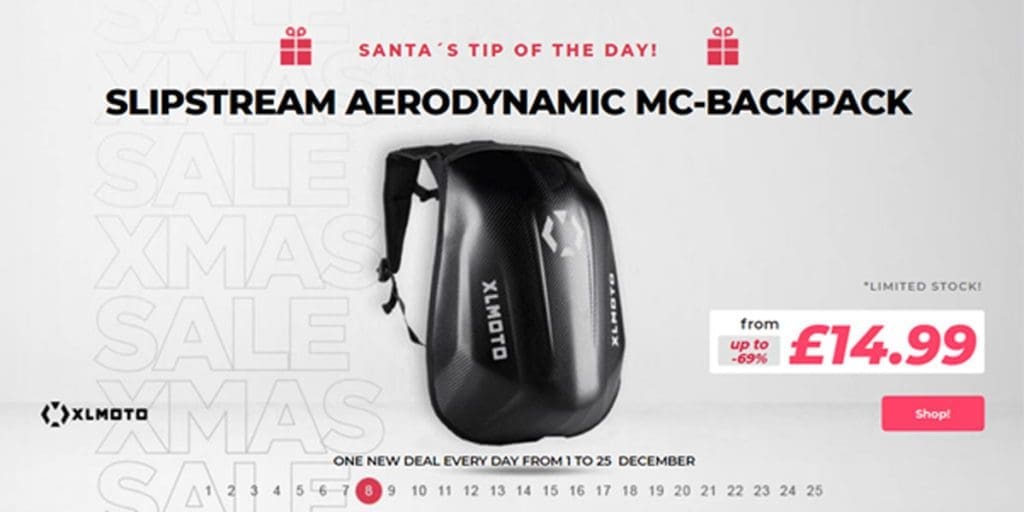 From Helmets, jackets, tools, boots, bags, and much more! The best brands will be present in this Christmas advent calendar for sure! Check their website and their social media channels to have all the info you need before deciding about your Christmas presents! But don't overthink too much, because Santa has told us that the stock is limited for these daily deals!
But also, if you want to save some money in your gifts, XLMOTO will offer some discount codes along the month and some other ways to buy more for less such their "Buy More, Save More" promotion. So now, no excuse to spoil yourself or to buy something nice for your beloved ones!
Where? Ho, ho, ho! At XLMOTO!