The latest book in Stuart Owen's series is available for order now!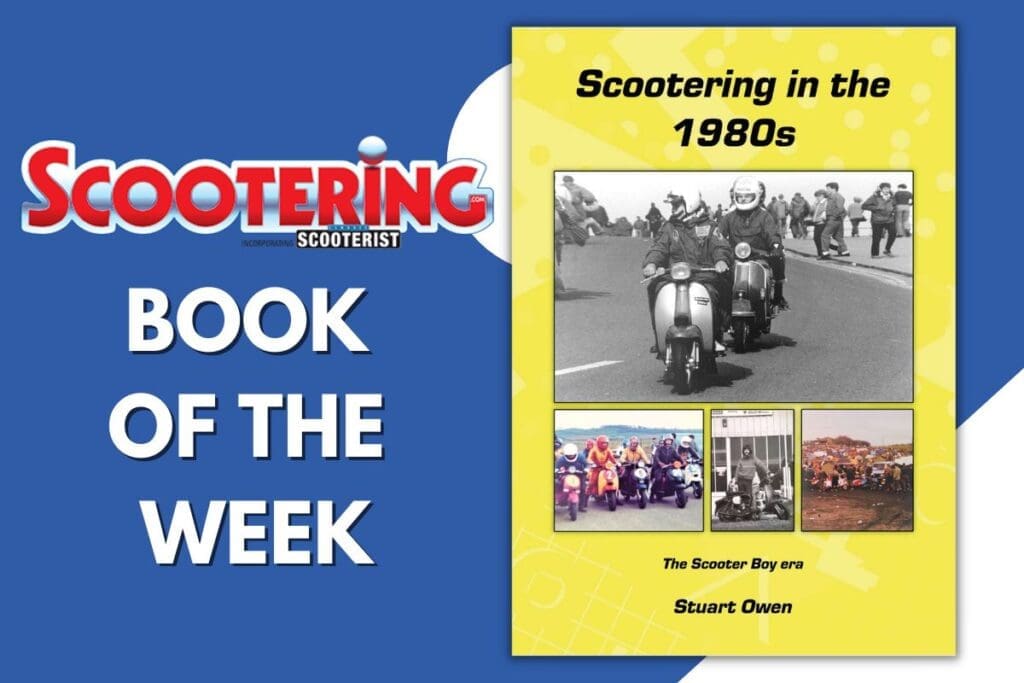 Opening at cinemas on November 2, 1979, Quadrophenia, starring Phil Daniels, Leslie Ash and Toyah, lit the blue touch paper for the scootering movement.
Suddenly the Mods' vehicle of choice was back in vogue and teens up and down Britain suddenly realised what was missing from their lives.
The wilderness years of the 1970s were all but forgotten as scooters were rescued from shed-bound obscurity and put back on the road in a bewildering variety of custom configurations and colours.
It was the beginning of a movement which swept through the 80s and beyond and which, despite some ups and downs, continues today.
Stuart Owen presents his look back on this tumultuous scootering decade.
Article continues below...
Advert
Scootering in the 1980s can be ordered here! Or catch up on the series by purchasing copies of 1960s and 1970s!

Enjoy more Scootering reading in the monthly magazine. Click here to subscribe.

Article continues below...
Advert