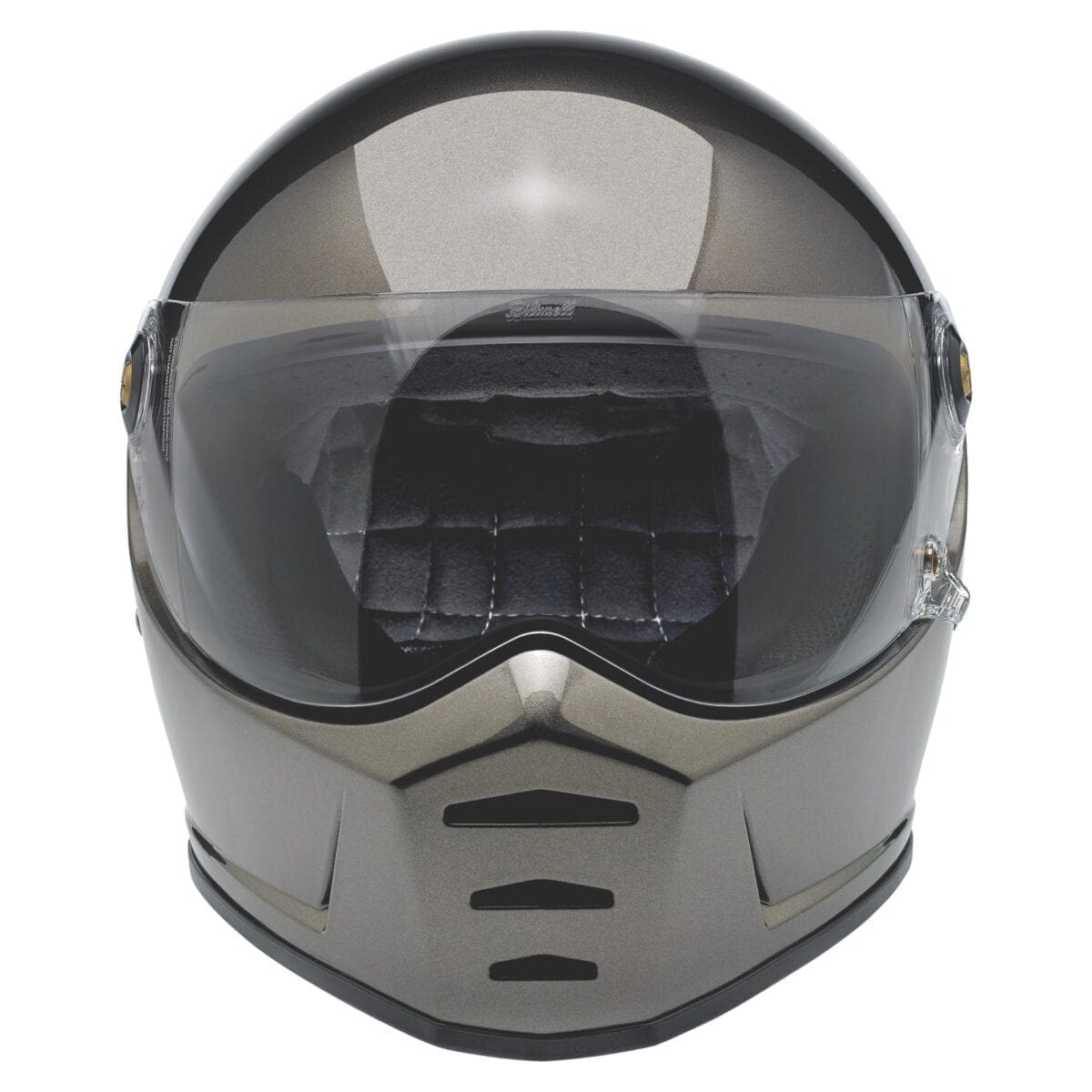 I had the pleasure of reviewing the Biltwell Gringo range of helmets the other year. 
The helmets were stylish, lightweight, comfortable and quiet. They were, however, not road legal in the UK as they did not meet the required safety testing. As much as I love my own Gringo Helmet, you only get one head and it offers considerable comfort to know what you are wearing is up to the job. Anyway, fast forward and Biltwell has now released the Lane Splitter range of helmets with full 
ECE approval. Let's just say 
I couldn't wait to get my 
hands on one!
KISS – Keep It Simple, Stupid! Keeping it simple is something Biltwell does very well. There's no highly technical flip up this, flip 
down that, it's just a helmet. However, it's also more than 'just' a helmet… this lid is incredibly comfortable and its lightweight ABS outer shell means it is a pleasure to wear while munching the miles. 
I'm surprised at how much more beefy the padding is internally (only a good thing) yet this has not added much weight when in use. There's nothing worse than a heavy lid! The shape screams 'scooter boy' and nods towards the classic 'Bandit' for style cues. Again, the outer shape is simple without anything for 
the wind to reverberate off, making for a nice and quiet helmet. To surmise, two words spring to mind – solid and simple. It's a high quality lid with simplicity in its DNA.
Jordan
For more info: 
www.biltwellinc.com

Enjoy more Scootering reading in the monthly magazine. Click here to subscribe.
Article continues below...
Advert