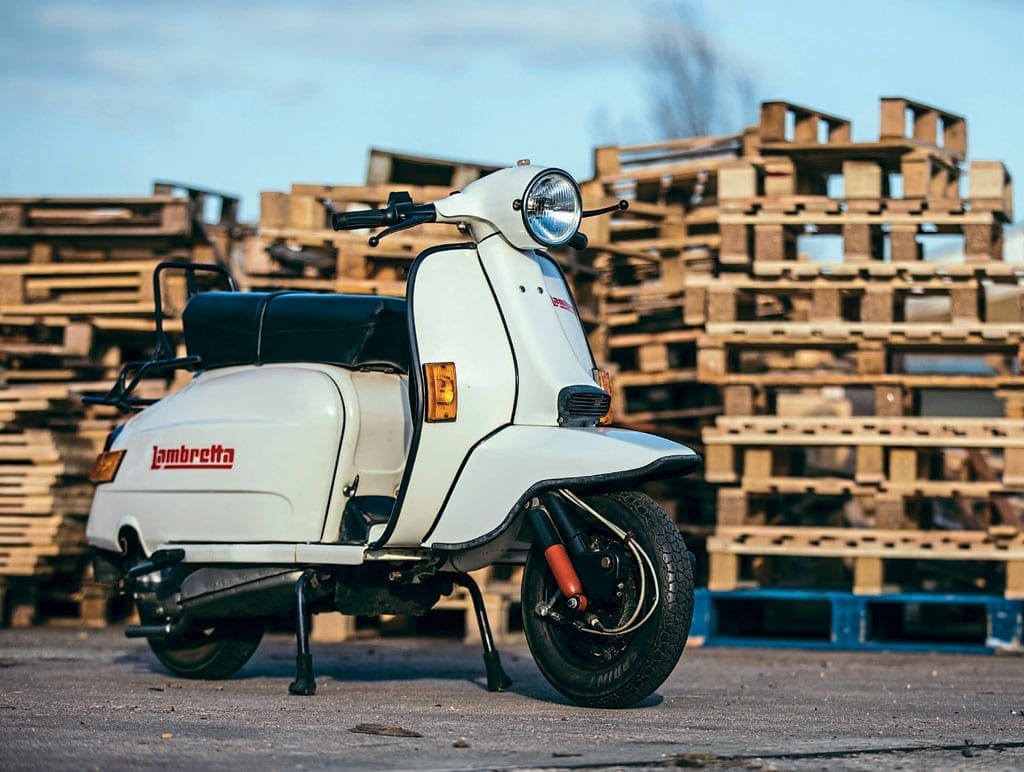 Words & Photographs: Stan Cambridge Lambretta: www.lambretta.co.uk
The Lambretta Lince was unloved by British scooterists but, like pike nuts and grass skirts, these pristine machines were an important part of 80's rally history.
Picture the scene. It's the mid 1980s and at the Automobile Association's headquarters, senior management is meeting to discuss the latest statistics. One figure stands out from all others… the AA Rider Club.
Created as the two-wheeled equivalent of the regular AA recovery service, it seems that on some weekends in the Summer it can't cope with demand. There's a risk to profits and something must be done.
The problem's quickly identified as a bunch of young scooter enthusiasts, whose ageing machines keep breaking down, with only a handful of patrolmen with the skills to repair them. The obvious answer is that management favourite – a training course.
"I'm determined to keep it in original condition but don't think it'll be able to keep pace with traffic on the new bypass. There's every chance it'll enter the workshop and emerge as a Super Monza."
With cheque book in hand, an ageing member of staff is despatched to locate a suitable training aid, and duly returns with a new Lambretta Lince. When it's shown to the experienced patrolmen, they're aghast. The forks are far too short and the carb isn't a Mk1 Amal, never mind indicators.
They've never seen a Lambretta with side panels! Once they've stopped laughing, the chastened manager wheels the Lince off to a corner of the warehouse, covers it with a sheet and walks away. There it stays, forgotten and unloved until early last year when the AA began preparations to close its training centre in Leicestershire.
Admittedly, there's more than a dollop of artistic licence in that account, but nothing else explains how Cambridge Lambretta came to own an unregistered Lince with only three miles on the clock.
"We were approached by the new owner with a view to re-commissioning and registering the Lince late last year," said Pete Bowden who, amongst other things, deals with scooter sales at the legendary Cambridgeshire shop.
"He'd bought it direct from the AA and wanted it re-clothing as an SX. We explained that although the conversion was possible, by the time parts, paint and labour were factored in, it didn't make financial sense.
White elephant
"There's no doubt that this is an exceptionally rare machine. Fortunately, the owner listened to our views on preserving its originality. The only part that's been replaced is the petrol tap, as the original had perished.
"After a clean out of the carb it fired up straight away. We're checking the integrity of seals and gaskets, but other than that it's ready to go. The problem is that no one wants to ride it!"
In the world of classic cars, motorcycles or scooters, the current trend is for originality. Restoring a vehicle can knock thousands of pounds off its value.
Against that backdrop the 'holy grail' is a factory-fresh, unused vehicle, but once used it becomes just another good, original paint machine. When it arrived at CamLam, the Lince had only three miles on the clock and in their custody it's acquired another mile-and-a-half.
As we prepared for the photoshoot, there was a serious discussion as to whether the speedo should be disconnected, even though we were only pushing it a matter of yards.
"What to do with it is a real problem, more so because it awoke a desire in me to own one," said Pete.
"I've always been attracted to the unusual. My first scooter was a Cento and that set a pattern for me. Where scooters are concerned, the uglier it is the more I want to own it."
With tongue firmly in cheek, Pete explained that there's another reason for his desire to own a Lince.
"My daily ride is a Vespa GTS and I love it. Unfortunately, I work at Cambridge Lambretta, and it's a bit like drinking Pepsi in the Coca-Cola canteen!"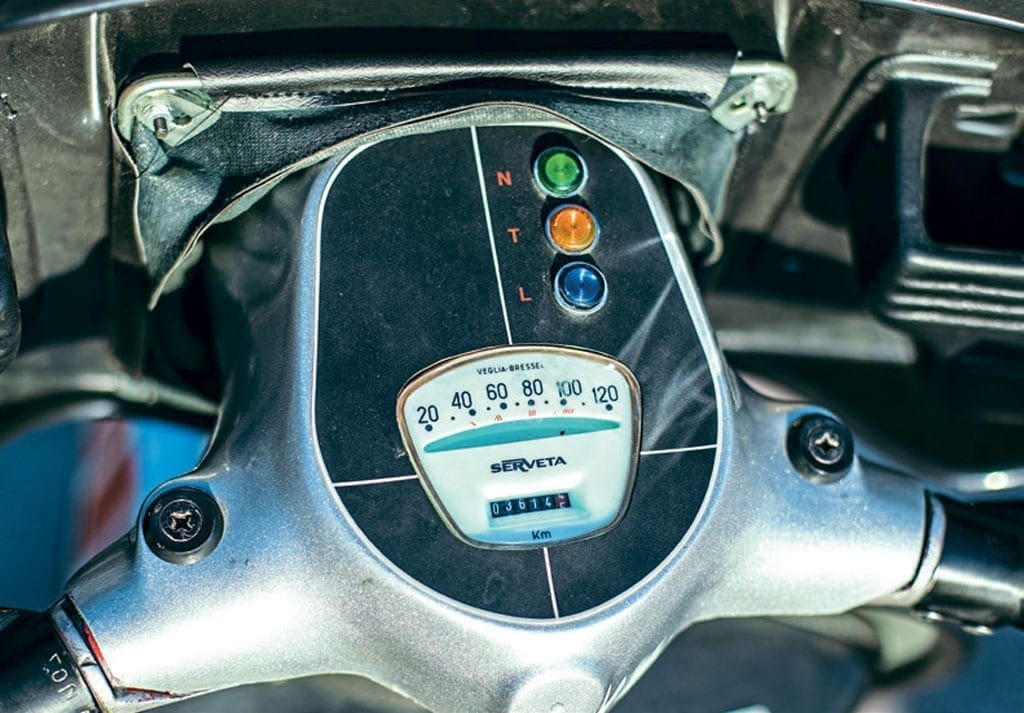 Then there were two
Although first registered in 1986, this silver Lince had hung around the showroom for some time, as it was probably manufactured around 1984, and was almost certainly one of the last to emerge from Eibar.
With its characteristic early colour scheme, it's the perfect companion to the AA example, but this isn't intended to be a display piece. Once the engine's had a re-work, it should become a regular sight around the Cambridge area, particularly on Pete's commute along the A14.
That's a busy stretch of road, which is currently being upgraded. As such, Pete explained that this may affect the Lince's future.
"I'm determined to keep it in original condition, but don't think it'll be able to keep pace with traffic on the new bypass. There's every chance it'll enter the workshop and emerge as a Super Monza."
Although the silver Lince seems destined to have a long life in its new Cambridgeshire home, the AA Lince is looking for a new owner.
Anyone looking for a unique piece of scootering history should give Pete a ring at Cambridge Lambretta. They'll find he's a very nice man, a very nice man indeed.

Enjoy more Scootering reading in the monthly magazine. Click here to subscribe.