In celebration of Road Safety Week and the heroic work of many road safety professionals, we thought we would look back at some of the times people have used scooters to get the message out and some of the people who have been involved in constructing the Highway Code we have today.
Here, Transport Minister, Ernest Marples, hands out copies of the new Highway Code in 1959, to scooter riders Doris Fryer (left) and Sylvis Townsend (right), outside the Ministry of Transport.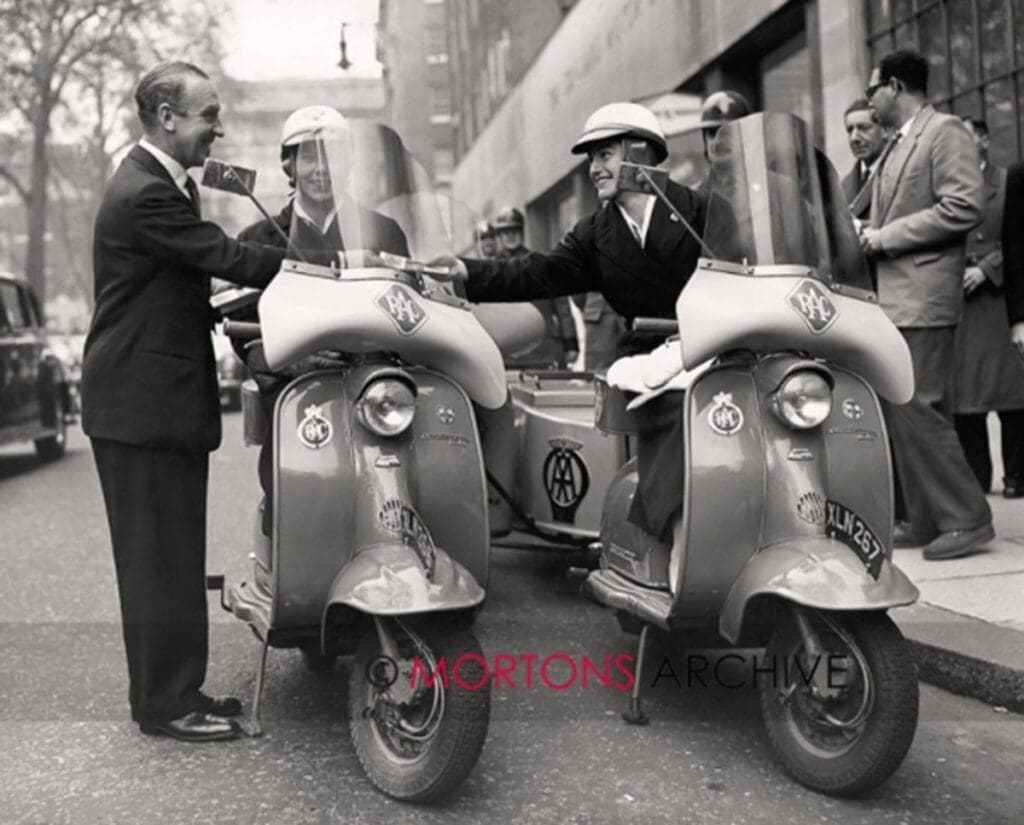 The girls were among the 20 dispatch riders supplied by the AA and RAC to hand out copies to the Lord Mayor and the Mayors of the other London boroughs.
Prior to this, in 1957, The RAC first introduced 'patrolettes' in the North of England. Here is Mrs. Jean Nabb, with her Douglas Vespa scooter. Their roles weren't to fix broken-down cars, but rather, they were employed to guide drivers and provide directions, particularly for events. These ladies would also hand out membership application forms.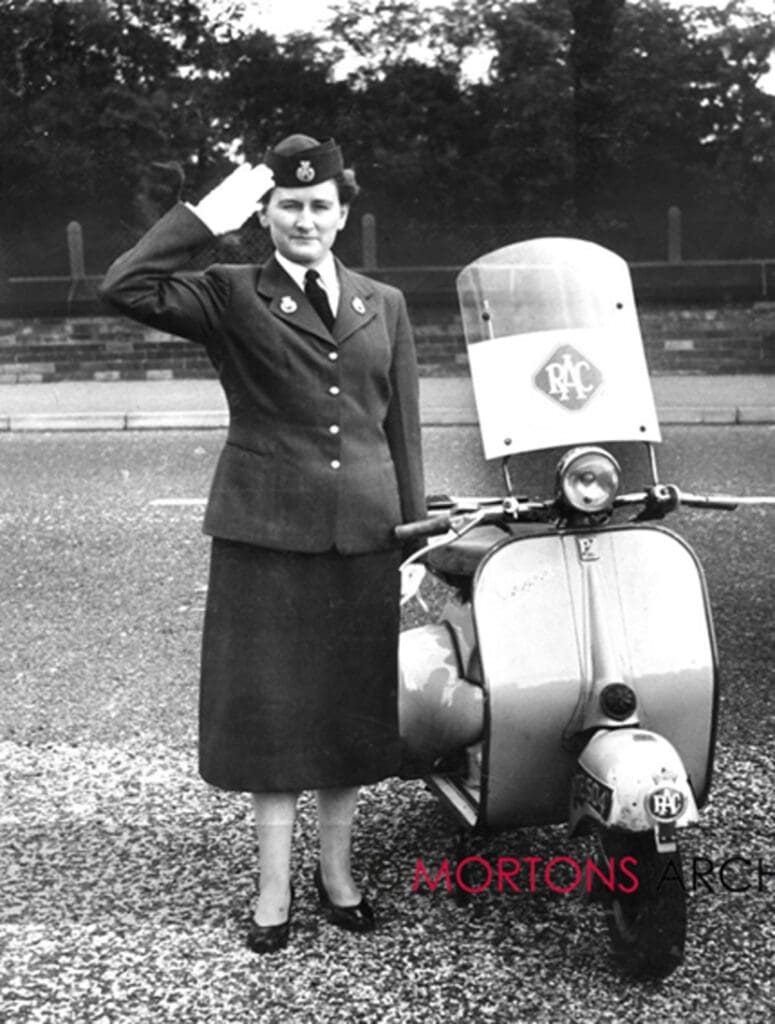 Very important is learning not only the highway code but also, how to drive – here is the 100th pupil, Miss Margaret Millbank, to pass the RAC/ACU learner programme. It was believed that with the sudden proliferation of a large number of female scooterists on the roads, in the late 50s, there were also a number of unfortunate accidents; so the topic of road safety was hot news at the time of this photograph being taken, in 1958.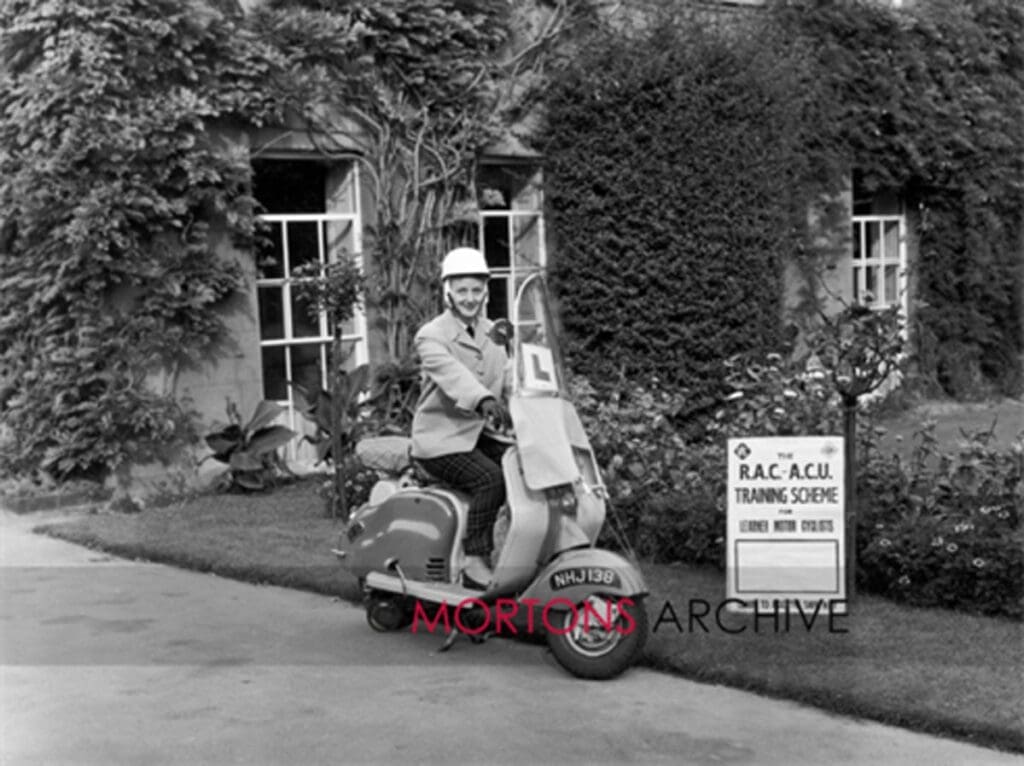 And we guess, scooters aren't always reliable… Some riders relied on the RAC to help them out. Here is 'Trucker Motors of Westcott', providing the RACs Get-you-Home service.
Article continues below...
Advert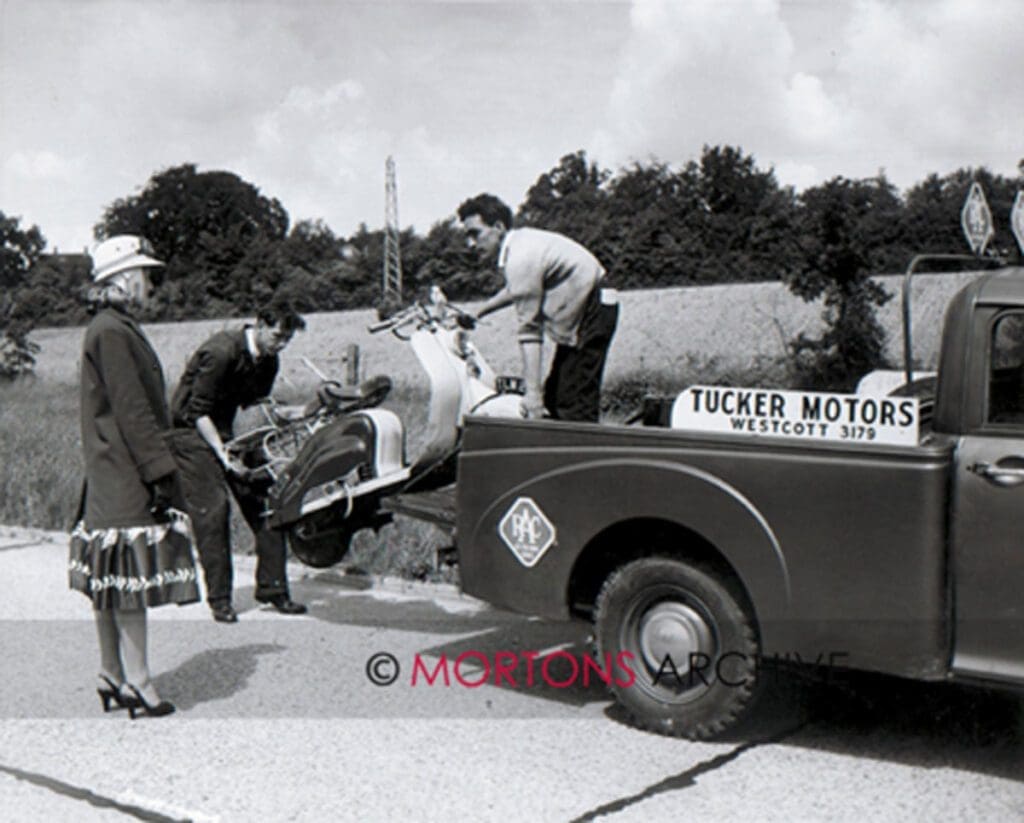 And although the AA didn't use scooters themselves, they always came to the rescue of someone on one…

Enjoy more Scootering reading in the monthly magazine. Click here to subscribe.
Article continues below...
Advert