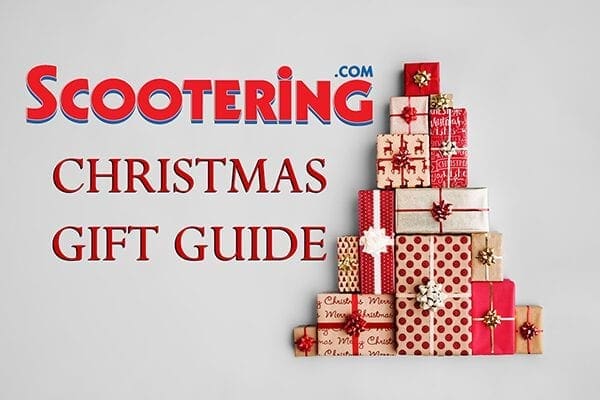 Check out the exclusive Scootering Christmas Gift Guide!
Yes, it's that time again. The run up to Christmas can be an extremely stressful time finding ideal gifts for your nearest and dearest. So, we've made your life a hell of a lot easier with our exclusive Christmas Gift Guide! Check out some of these must-haves for you scooterists…
---
1. Make these Street Racers your Christmas read!
Price: £6.99, ClassicMagazines.co.uk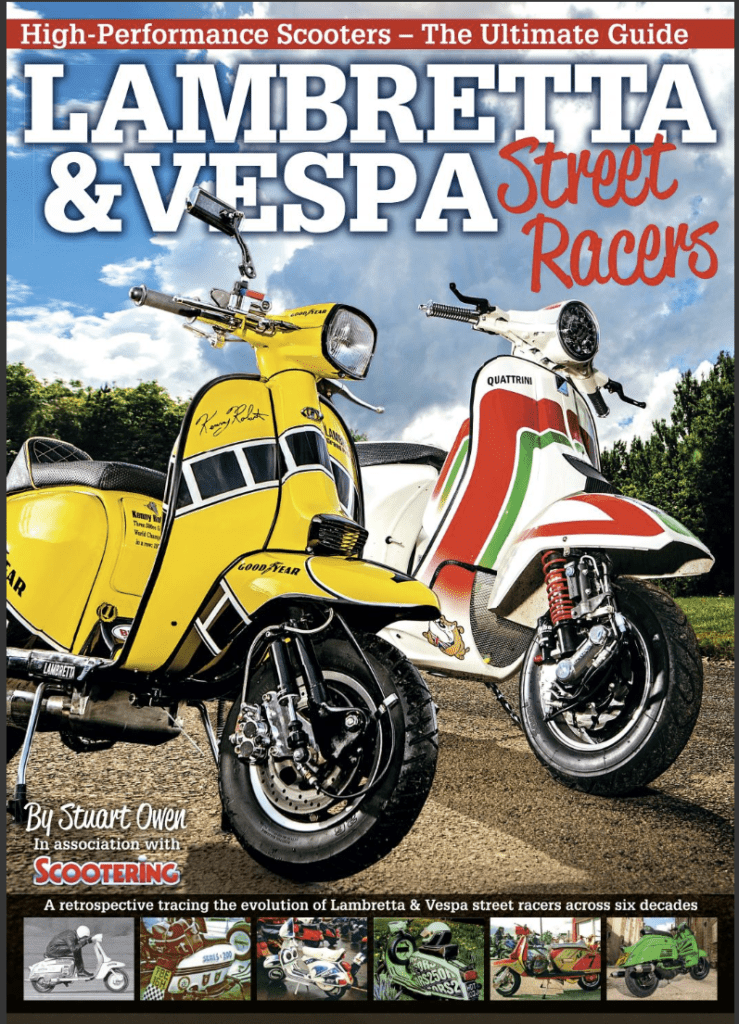 Scooter sales had already peaked in Britain by the mid-1960s – led by the likes of the Lambretta and Vespa. Originally designed as transportation for commuters, the scooter came to be seen more as a vehicle for leisure.
In Lambretta & Vespa Street Racers, author Stuart Owen traces the development of scooter tuning down the decades using dozens of rare period images and highlighting every significant technological milestone along the way. The different but inseparable stories of both Lambretta and Vespa tuning are told in full with compelling insight and expert knowledge – making this a must-read for any scooter enthusiast this season!
Available: www.classicmagazines.co.uk
---
2. Six month subscription to Scootering for only £20!
Price: £20, Classicmagazines.co.uk
What better gift is there for scooterists than six issues of their favourite magazine? This exclusive offer means you save money and have your magazines delivered right to your door!
Simply put, this is the number one scooter magazine in the world featuring stunning restorations and customisations, news, reviews, technical advice and an unrivalled insight into the scooter scene.
Take advantage of this Christmas offer now!
---
3. Embrace the Art of Scooters!
Price: £5.00, Classicmagazines.co.uk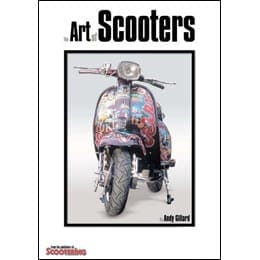 There are few, if any other cultures out there with as much passion for their transport as the scooter scene.
From gold plating to engine tuning; heavy modifications to Mod inspired accessories; there's enough here to keep the world's art critics busy for years.
We're proud to say that that some of the first, most innovative and the best, originated in Great Britain and are here in all their glorious colour!
---
4. Look slick and keep your head safe with Shark's new Explore-R Helmet!
Despite its outwardly off-road oriented appearance, the Shark Explore-R helmet is actually three helmets in one brilliant, versatile package – thanks to its removable peak and visor, and a set of bundled goggles with Carl Zeiss lenses.
In short, the Shark Explore-R is truly customisable, allowing you to switch between full-face road helmet and off-road lid in a matter of seconds. And Shark has even tweaked the Explore-R's design, allowing the latest incarnation to be worn with both the peak and the visor, at the same time. A perfect gift for Christmas, right?
---
5. Oxford Motorbike Motorcycle OL265 Visorstash Deluxe Padded Visor Carrier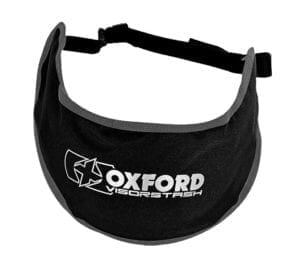 If you're the type of rider that likes to switch up between light and dark visors depending on the light conditions, then this clever Visorstash from Oxford Products could be perfect for you.
It's exactly what it sounds like – a large-sized protective case in which you can keep a spare visor. Pretty nifty, right?
---
6. Keep your favourite reads together with our embellished binders!
Price: £9.99, ClassicMagazines.co.uk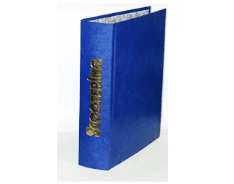 For the perfect bound, square edged, issues. This Christmas, keep those prized copies in one place and in tip-top condition with our smart binders, embellished with your favourite magazines' logo in gold.
The must-have binders easily hold 12 issues safely, and is a perfect gift idea if you want to show off your collections!
---
7.  TomTom RIDER 450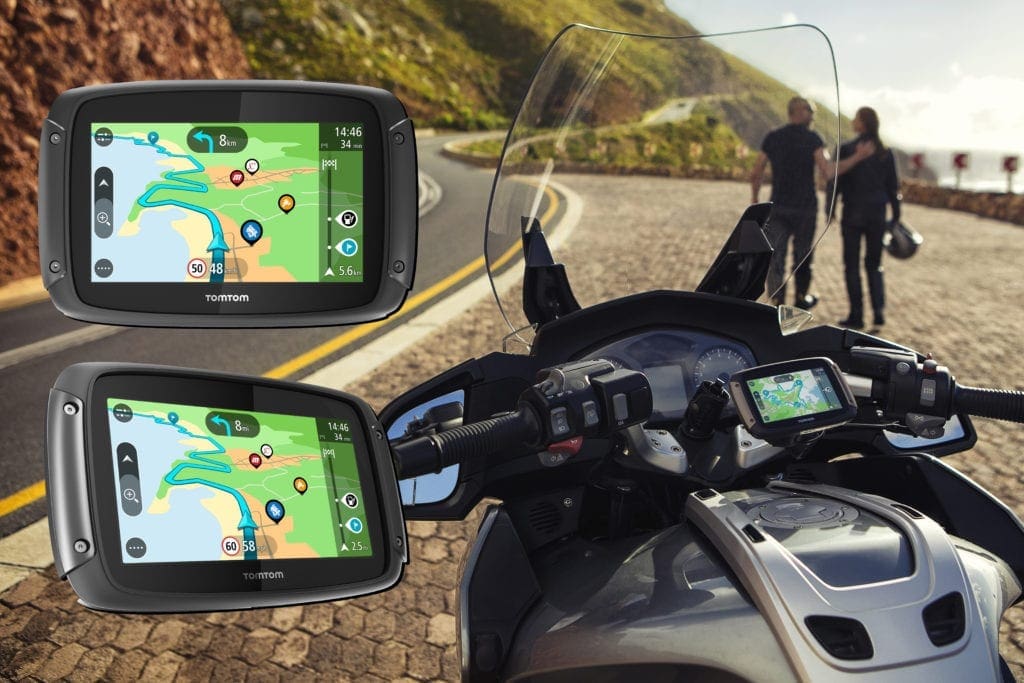 Expensive but worth every penny! TomTom have just updated their range of RIDER motorcycle sat navs – overhauling and upgrading the software across their range of devices, while delivering their new flagship model, the TomTom Rider 450.
The sat nav allows bikers to discover the most interesting and exhilarating routes to liven up their journeys – offering the chance to choose between 'Windy Roads', 'Hilly Roads' and 'Roundtrip Planning'. It's a clever feature which works surprisingly well in practice.
These include biker meeting points, restaurants and hotels, even biker museums – everything a RIDER needs for the perfect tour. And it also comes equipped with lifetime world maps, live traffic and speed camera alerts – to help keep you moving when out on two wheels. This is now an essential piece of kit in biker arsenal!
---
8. Look trendy and pledge your allegiance to Scootering this Christmas!
Price: £19.99, ClassicMagazines.co.uk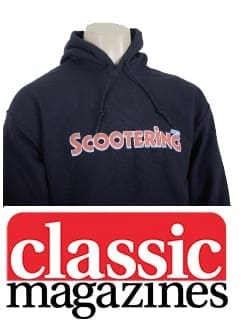 Why not treat your nearest and dearest to a cosy, trendy and stylish hoodie this Christmas, with the new chest print hooded jumper embellished in your favourite magazines' logo!
Double-lined hood with matching draw cord. Frontal pouch pocket and a super-soft feel.  Available in black only and sizes available in xx-large.
Order your Scootering Chest Print Hoody today!
---
9. Show off your favourite magazine with this embroidered Scootering Badge!
Price: £2.50, ClassicMagazines.co.uk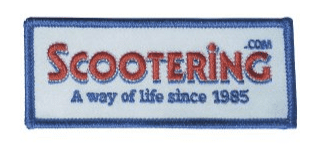 This embroidered Scootering badge measures 10cm wide by 4cm tall and incorporates the sewn red Scootering logo along with blue border and shadow on a white background. To help prevent freying the back is sealed.
A must have for anyone true to the Scootering way of life since 1985!
---
10. Christmas read – sorted, with Guy Martin's new book, 'We Need to Weaken the Mixture'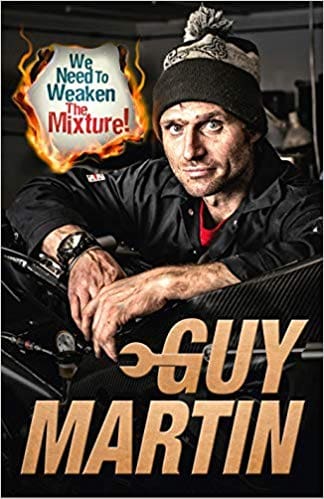 Except for one summer spent sleeping inside a truck in a concrete yard in Northern Ireland, Guy Martin has lived within 20 miles of the Grimsby hospital he was born in, on the 4th November 1981.
But that hasn't stopped the professional truck mechanic from winning multiple international road races, plus scoring fifteen Isle of Man TT podiums. Nor has it prevented him from becoming a regular face on prime-time Channel 4, presenting critically acclaimed documentaries and travelogues, as well as his popular returning series Speed with Guy Martin.
This Christmas you can get hold of his new book, 'We Need to Weaken the Mixture' and celebrate the festive season with the return of the million-copy selling truck fitter.

Enjoy more Scootering reading in the monthly magazine. Click here to subscribe.