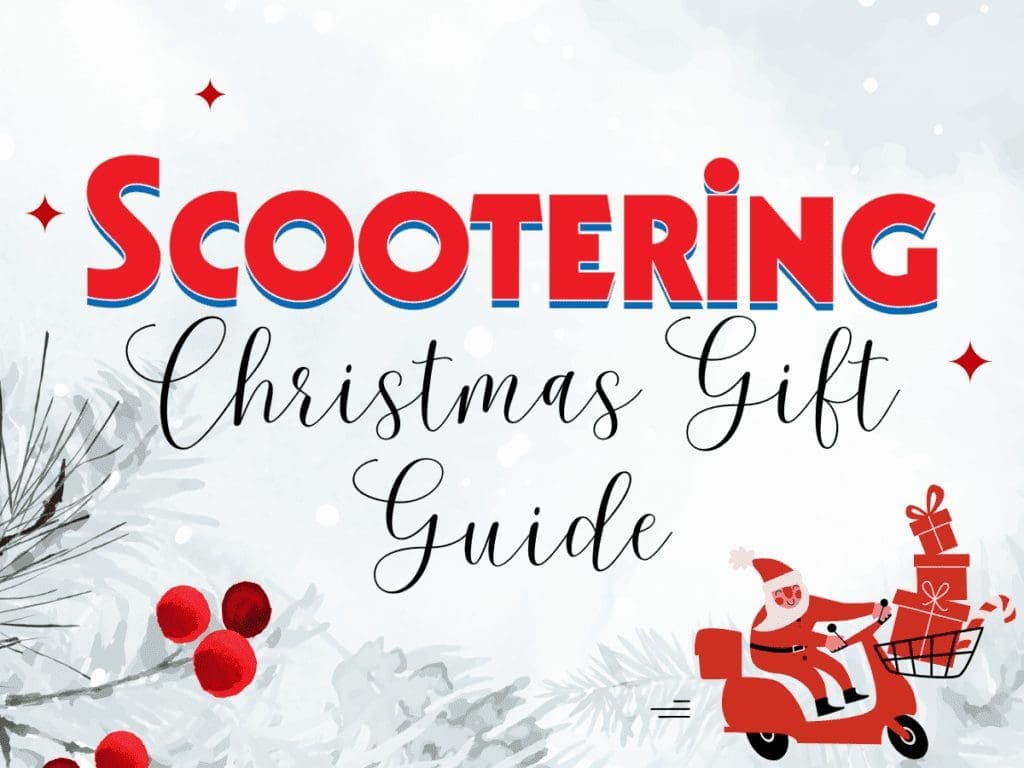 Yes, it's that time again. The run up to Christmas can be an extremely stressful time finding ideal gifts for your nearest and dearest. So, we've made your life a hell of a lot easier with our exclusive Christmas Gift Guide! Check out some of these must-haves and stocking fillers for you scooterists…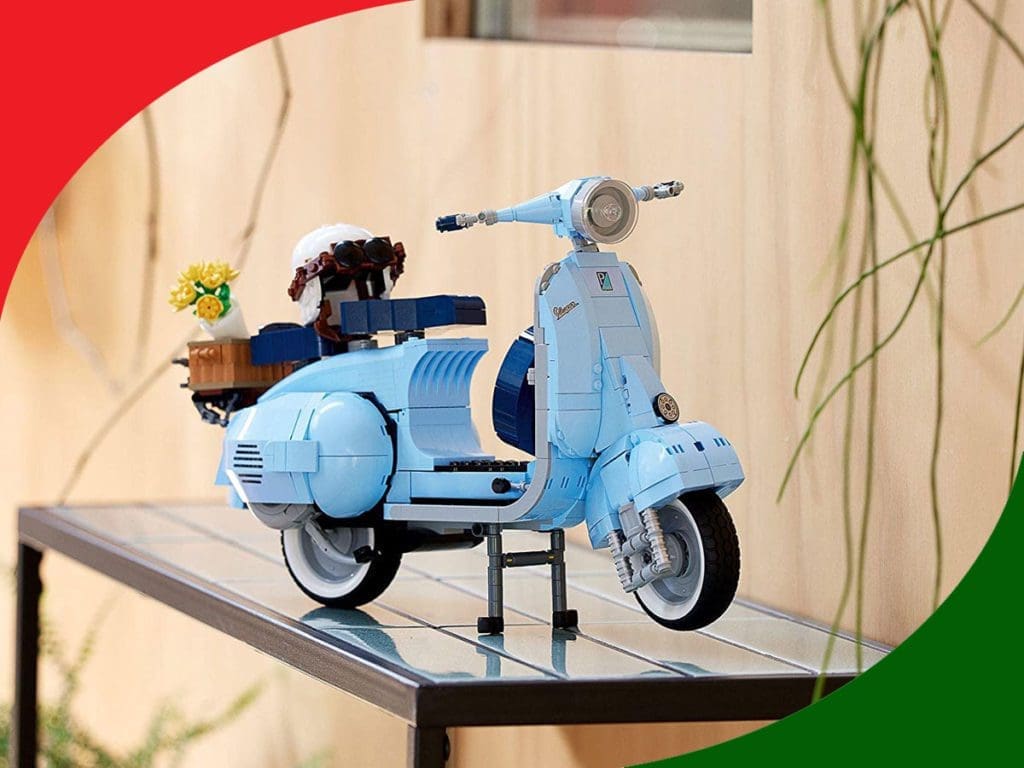 Vespa 125 Lego set
This adult Lego set will enable the scootering enthusiast in your life, to assemble their own displayable, 2-seat LEGO Vespa 125 scooter model. They could build their own Italian icon with this LEGO building set, created with the Piaggio team, to celebrate Vespa's 75th anniversary.
£71.49
Scootering subscription
Scootering is the number one scooter magazine, featuring stunning restorations and customisations, news, reviews, technical advice and an unrivalled insight into the scooter scene. Gifting a subscription of Scootering is a long-lasting present that they'll definitely be grateful for.
From £22.50
TAGVO neck gaiter
Made of ultra-soft and warm sheep fleece fabric. This gaiter will keep any scooterist warm through the winter months – because who said scootering is just for summer? It provides excellent breathability and absorbency. Suitable for motorcycling, outdoor activities, scootering and lots more.
From £6.99
---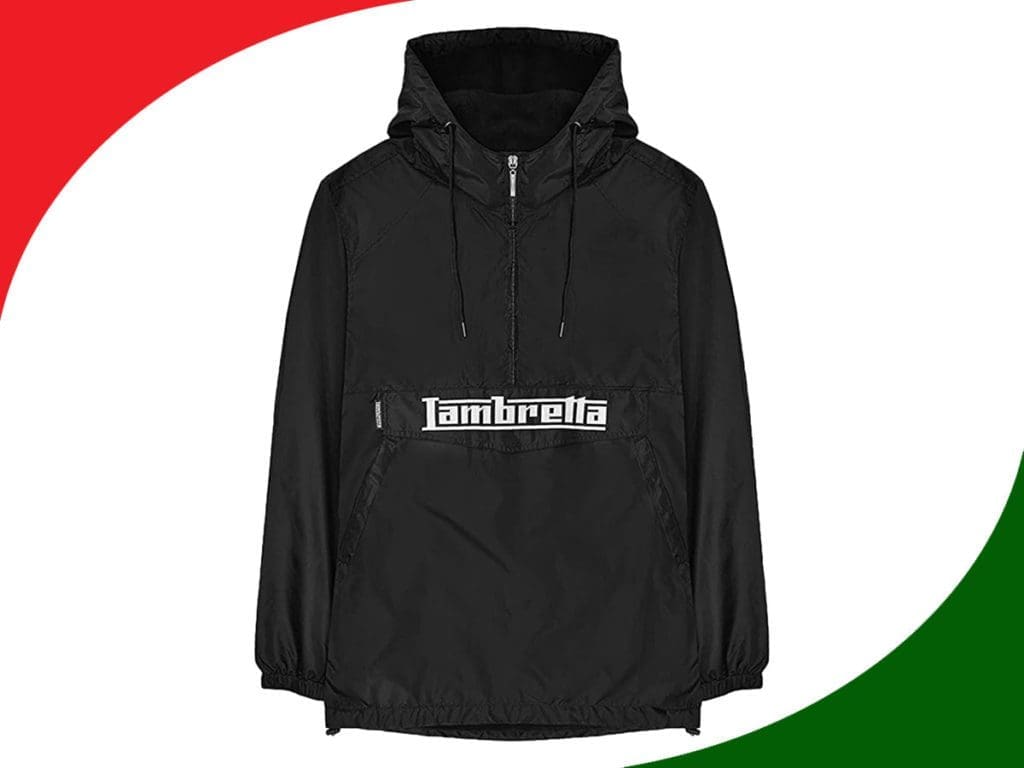 Lambretta Fleece Lined Jacket
This over the head Jacket from Lambretta has a fleece lining for extra warmth this winter.
Pop it on and away you go, with a large front pocket, it's perfect for everyday use and may also come in handy at the beginning of the next rally season, as well as throughout the unpredictable British summer!
£49.95-£59.99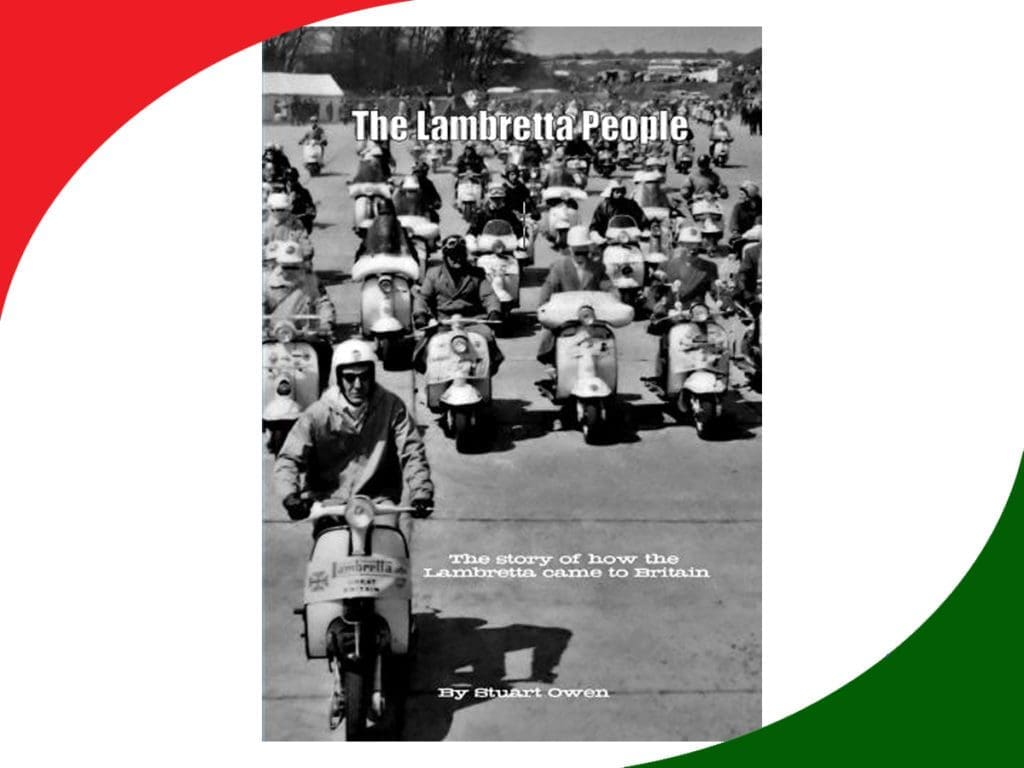 The Lambretta People – The Lambretta History
The Lambretta was a machine like no other and was responsible in many ways for changing the automotive industry in Britain. Those that made it happen for the first time tell their story of how it all came about, the success, the failures, and the controversy; they are the Lambretta people. We're sure the Lambretta lover in your life will enjoy this read.
£13.99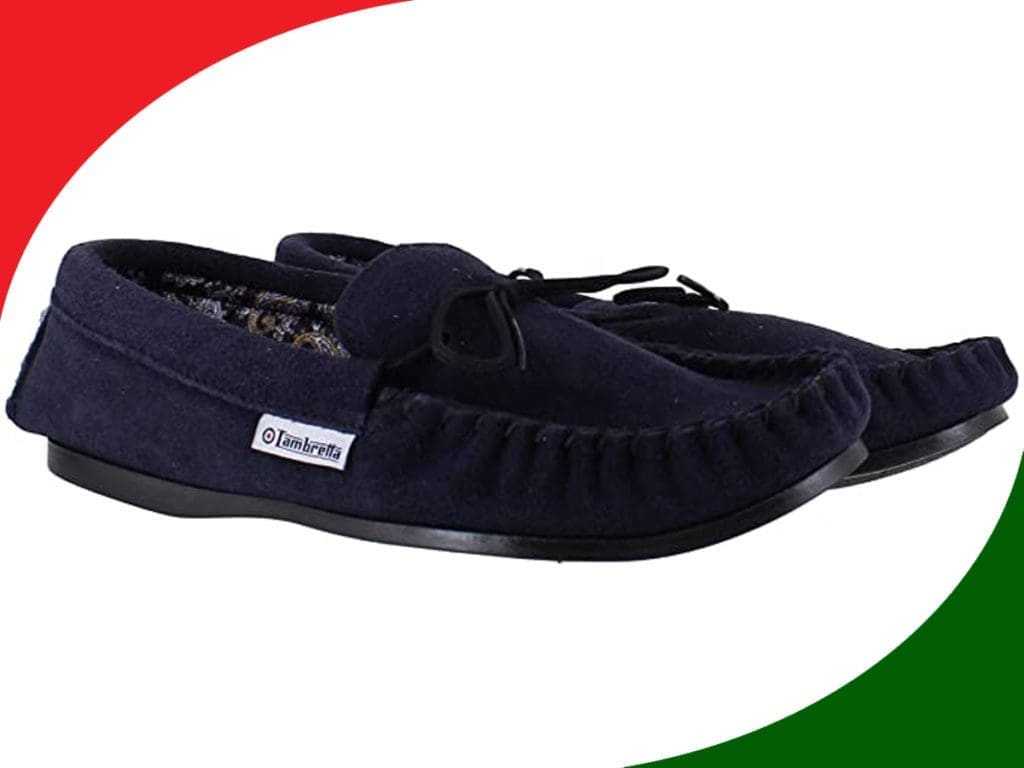 Lambretta Moccasin Slippers
Couldn't we all do with a new pair of slippers? Some scooterists like to put their scooter into hibernation throughout the winter, so these handmade, Lambretta moccasin slippers will make the perfect gift for those who, just like their scooter, like to have a rest from scootering through the colder, winter months.
£23.99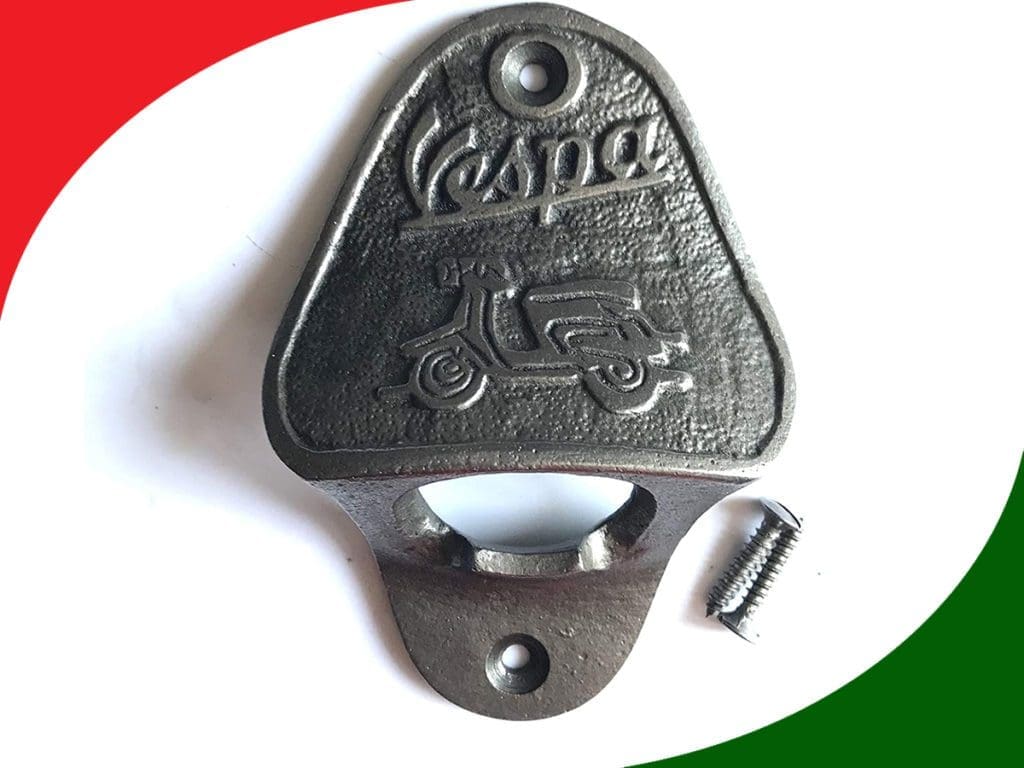 Cast iron Vespa bottle opener
This cast iron, wall mounted, Vespa bottle opener will make a great addition to any home bar.
£5.99
Luggage back with mounting straps
This durable saddle bag with mounting straps is perfect for all the small bits and bobs that need packing for a rally.
£29.69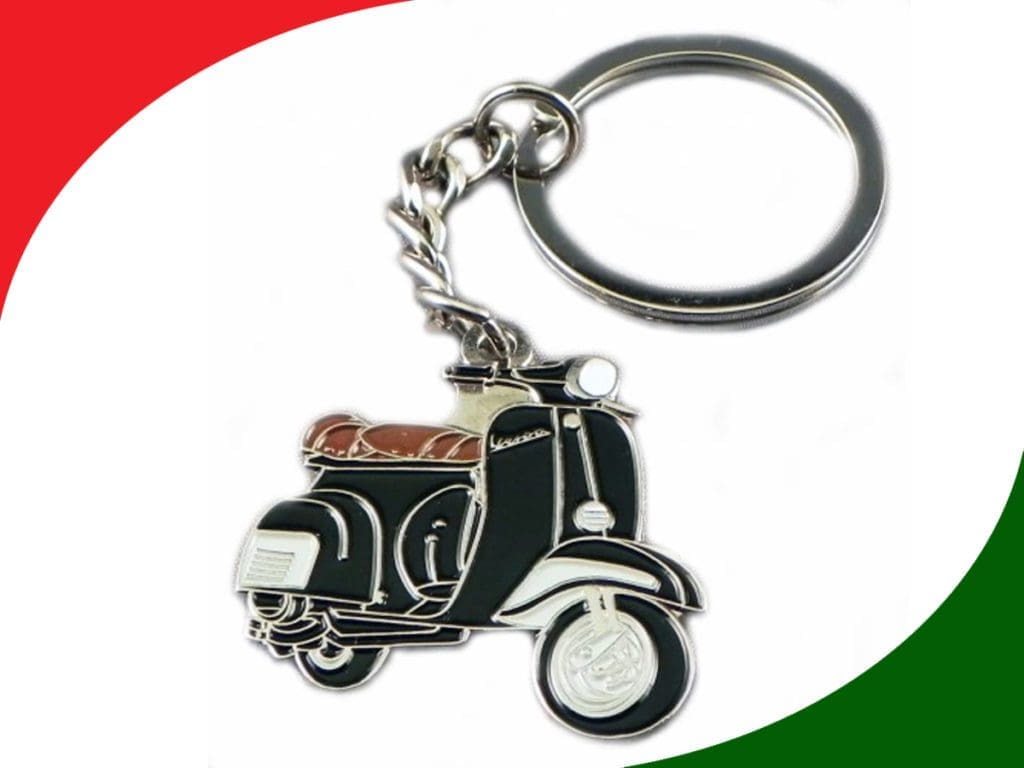 Vespa keyring
This hand-crafted, tarnish resistant keyring will make a great stocking filler and nice addition to every scooterists keys.
£3.33
Scooter Boys
Three decades on from the first edition of his acclaimed book Scooter Boys, Gareth Brown's book is back to enlighten and entertain a new generation – and rekindle memories for those who were scooter boys and girls back in the day. His informed knowledge of the initial Scooter Boy era has resulted in the 30th Anniversary Edition of Scooter Boys being refreshingly updated.
£14.99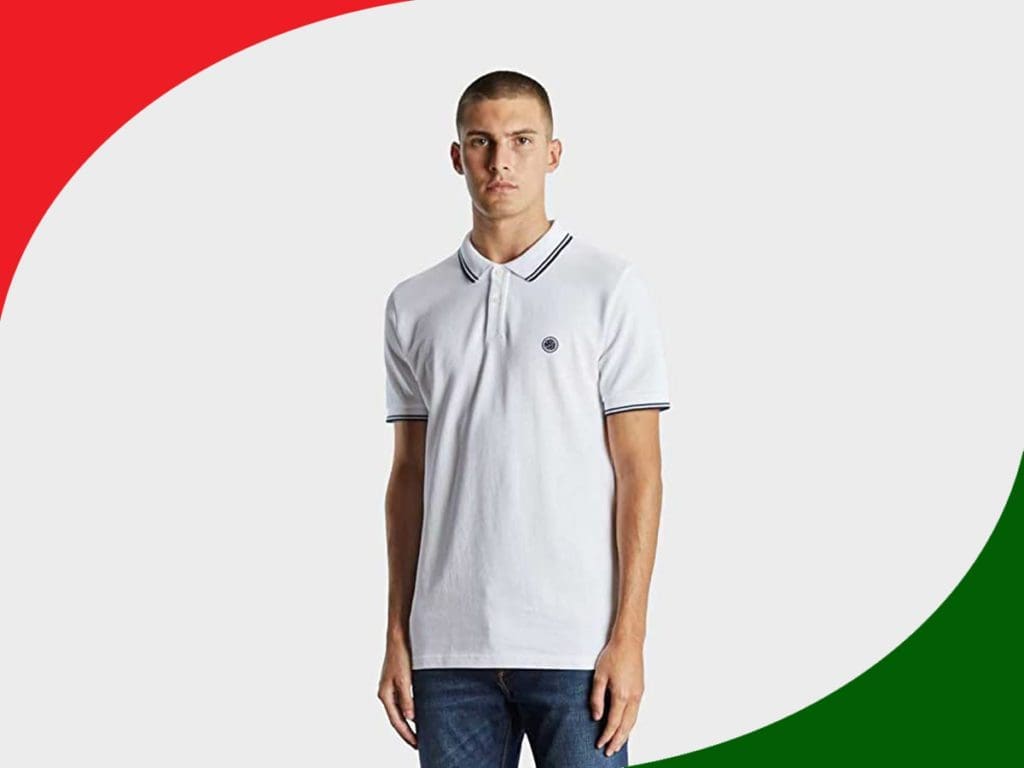 Pretty Green polo-shirt
This Pretty Green polo-shirt will make a great addition to any scooterists wardrobe.
With a retro style, band collar, and classic fit, this polo will make for a great gift this Christmas.
£59.95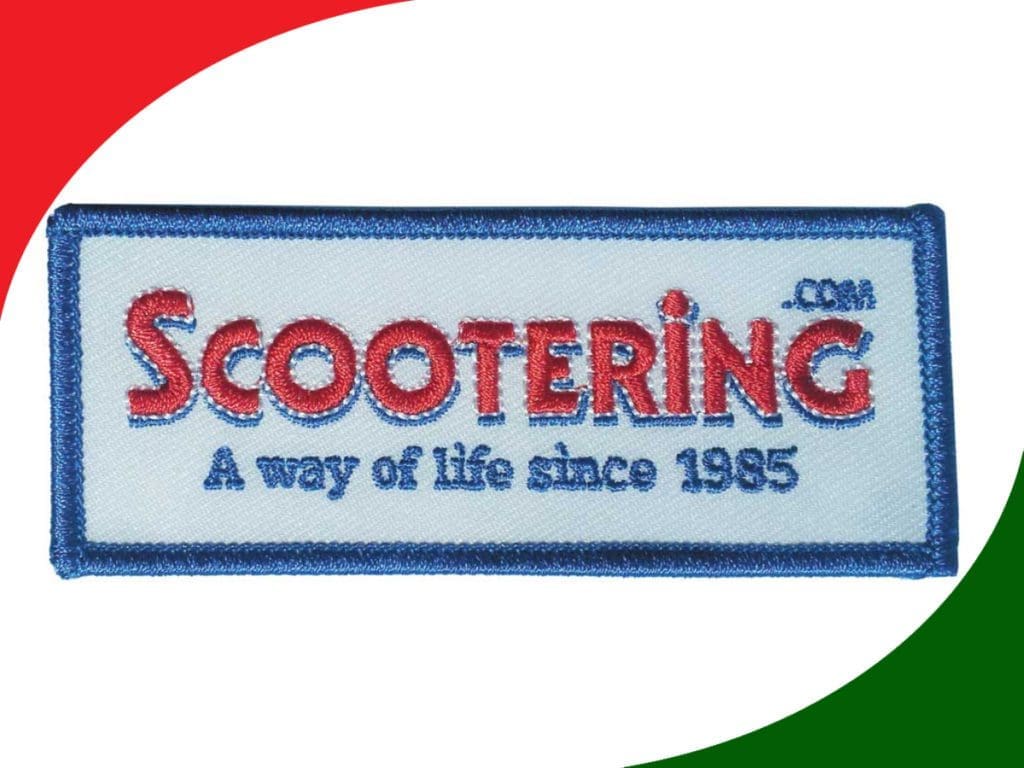 Embroidered Scootering patch
This embroidered Scootering badge measures 10cm wide by 4cm tall and incorporates the sewn red Scootering logo along with blue border and shadow on a white background. To help prevent fraying the back is sealed.
A must have for anyone true to the Scootering way of life since 1985.
£2.50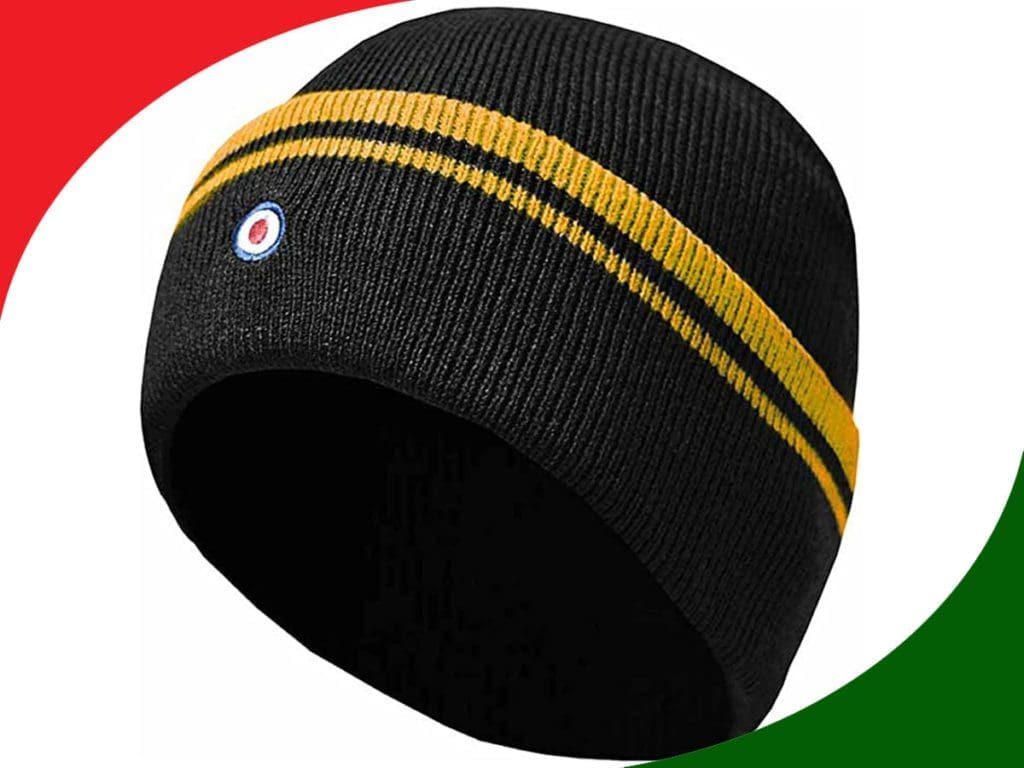 Fine knit cuffed striped Lambretta beanie
This original fine knit cuffed striped Lambretta beanie is sure to be loved by the Lambretta owner in your life. Black and gold or Navy and blue available.
£16.00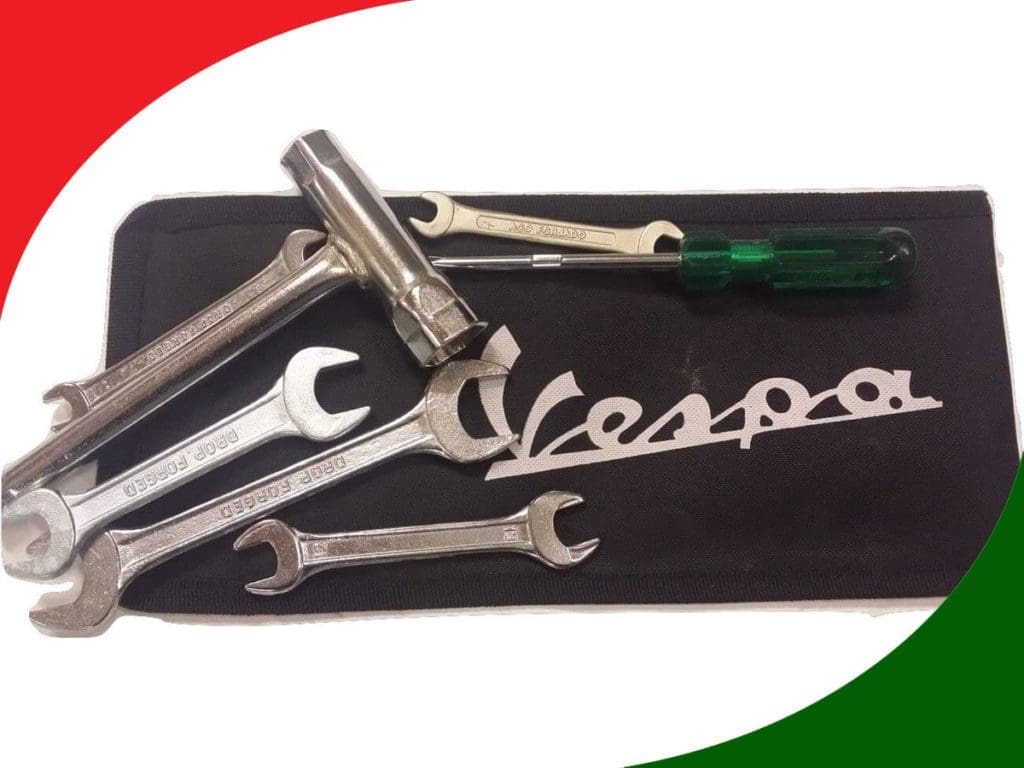 Vespa Tool kit
If you've the scooter enthusiast in your life has got a 'fixer-upper', this toolkit and strong woven pouch will make a handy gift.
£16.00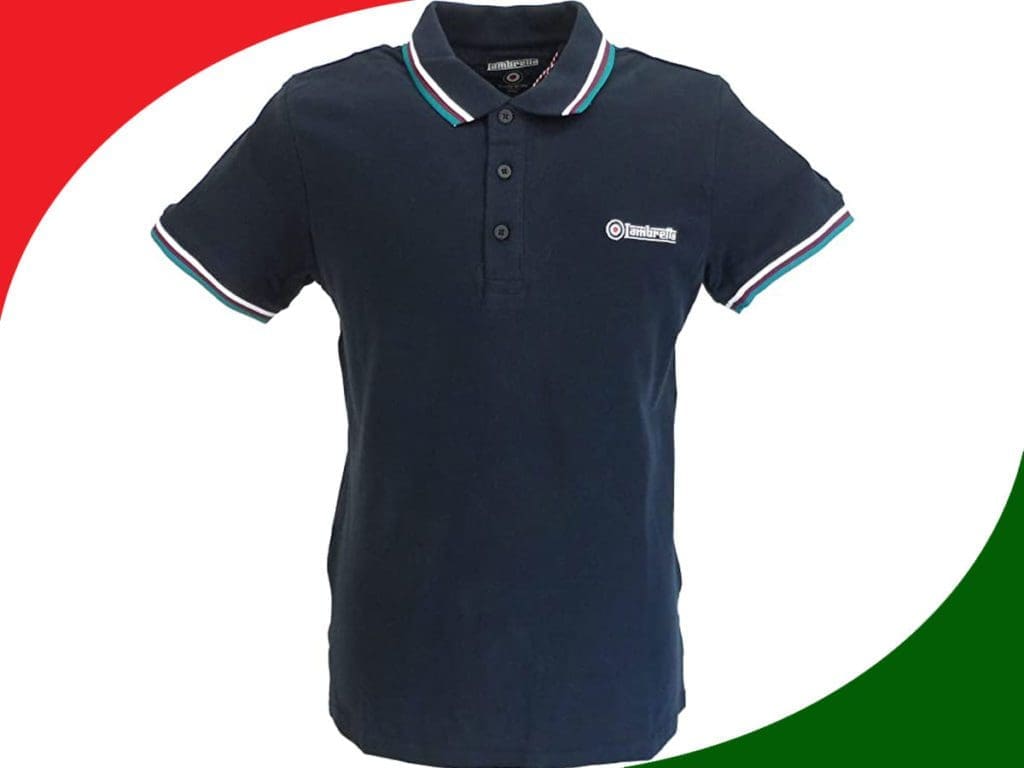 Lambretta polo shirt
This Lambretta polo shirt is available in 37 different colours, meaning there's plenty of choice for your loved one! The polo features an embroidered block target logo and contrasting colour tips on the collar and sleeves.
From £12.95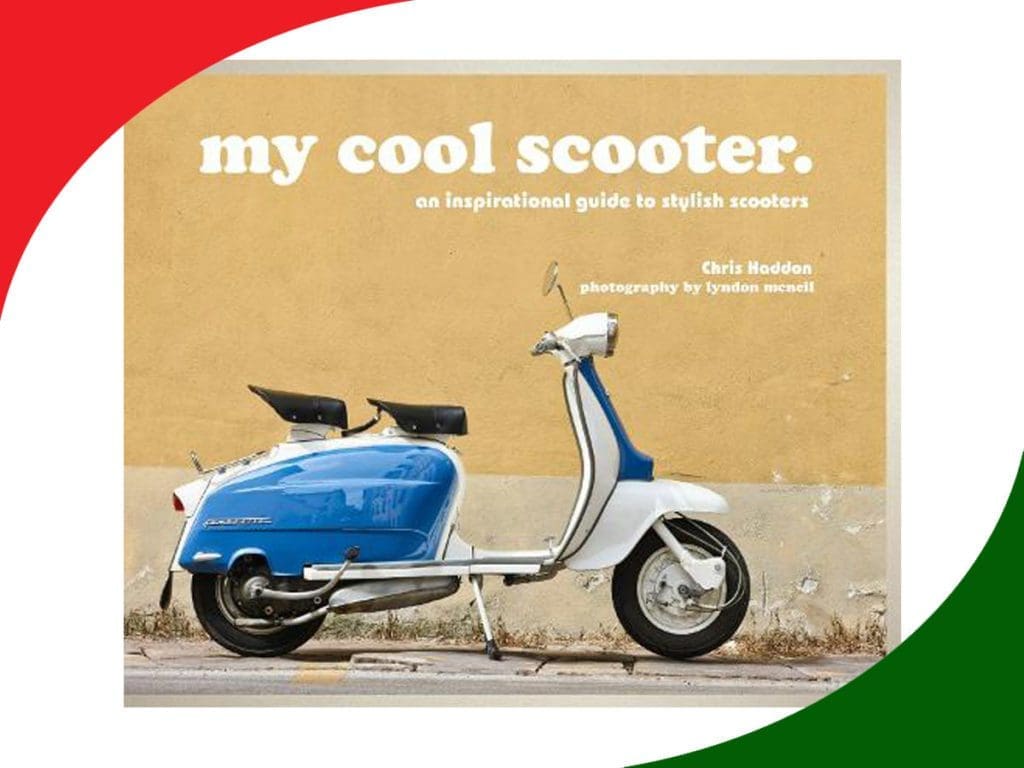 my cool scooter
Each section covers a selection of historical information, owners' stories and vehicle notes. For scooter owners or those interested in scooter history, this book will inspire and intrigue readers.
£14.99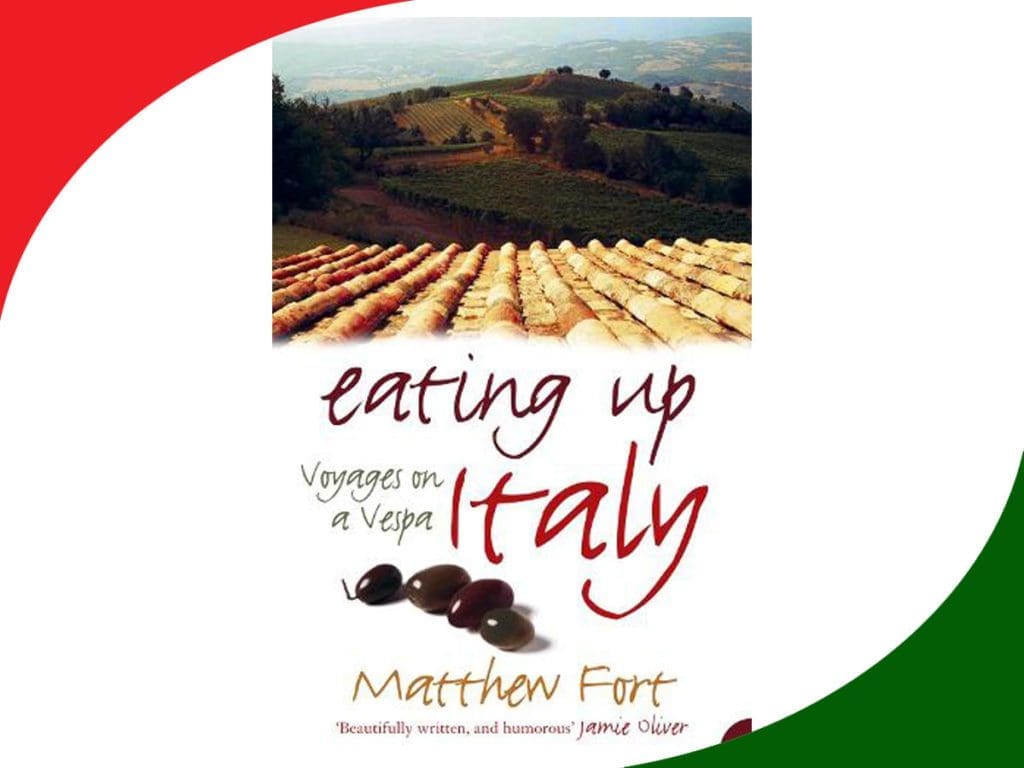 Eating up Italy: Voyages on a Vespa
He's an award-winning food critic but Matthew Fort also has an impressive amount of time in the saddle of a Vespa. There's no doubt that this book is superbly written. It's an account of his travels and if food is your passion this book will transport you to everything good that Italy has to offer. It's also part of a trilogy (Sweet Honey, Bitter Lemons & Summer in the Islands). Read our review here.
£9.99
Check the Mortons Gift Guide for more
If you still haven't found the perfect gift, check out this guide from our publisher, Mortons Media Group. With merch, show tickets and reduced subscriptions, there's something for everyone!
---