We've teamed up with Avon Tyres to offer you the chance to get your hands on a pair of the iconic British brand's Viper Stryke modern scooter tyres. For FREE. All you've got to do to be in with a shot of winning is fill in the form below.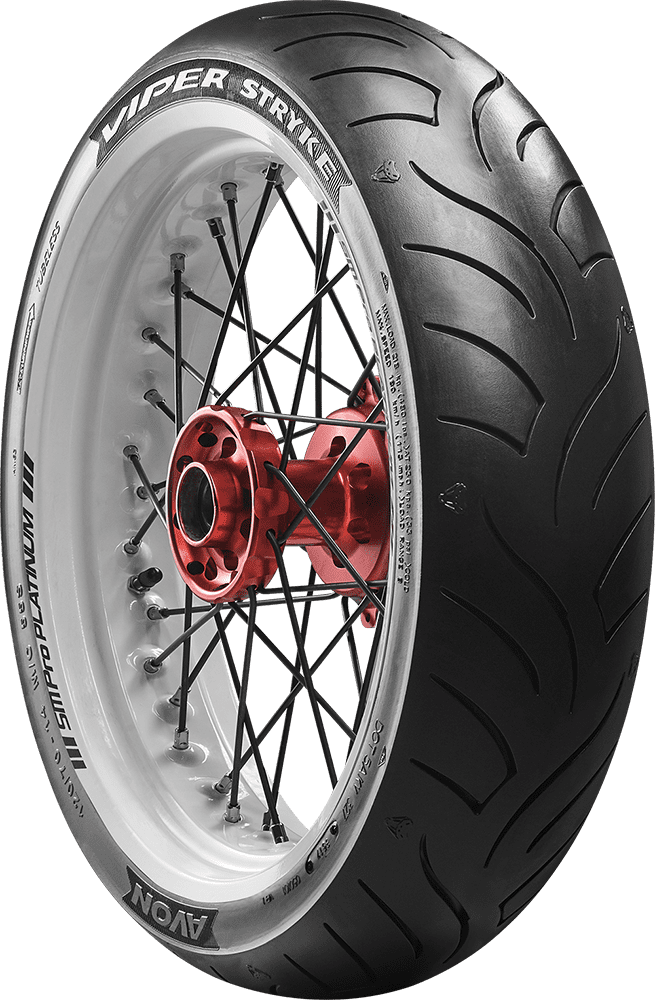 Avon has been making high quality tyres since 1904; tyres that fit all manner of cars, motorbikes, scooters, vans and trailers. And throughout its history Avon has proved itself on the world stage, helping carve out success on roads and racetracks on two wheels (as well as four).
Today, Avon's century plus of tyre-making experience is combined with the latest design and manufacturing technologies, in addition to a punishing test regime – so if you're in the market for a new set of rubber which will help you confidently shrug off the elements and help make riding a pleasure rather than a chore, Avon is well worth a look.
We're offering the chance to win a set of Avon's Viper Stryke tyres, which have been designed to cope with the speeds capable from the current crop of high performance machines, combining sure-footed handling and agility with reassuringly long tyre life. And because many larger capacity scooters are often used for long distance commuting as well as nipping around town, Avon has worked to make the Viper Stryke comfortable to ride on and quiet too.
For more information on the Avon Viper Stryke tyre, and to check out the range of sizes available, click HERE.