WORTH OVER £50!
We've teamed up with BC Battery Controllers to offer subscribers the chance to get your hands on a charger to keep your battery in tip top shape throughout the Winter. For FREE. All you've got to do to be in with a shot of winning is fill in the form below.
If you've not heard of BC Battery Controllers before – that's because the Italian brand is fairly new to the UK. It produces a wide range of chargers and accessories, to make charging batteries across a massive range of vehicle a doodle.
We're giving away BC Battery Controllers BC Junior 900, which is the smallest battery charger in its range, developed primarily for battery care on motorcycles, scooters, ATVs, snowmobiles and jet skis.
The 12V charger employs a clever 8-step charging algorithm, which can recharge and maintain, as well as being capable recovering deeply discharged and sulphated batteries (from as little as 1.25 Volts). Additionally, it can actually be used for the slow charging and maintenance of larger batteries with a capacity up to 100Ah, like the ones that are usually mounted on cars. In short, it's a capable little charger. And, it comes bundled with a waterproof battery cable with eyelets and a battery cable with insulated clamps.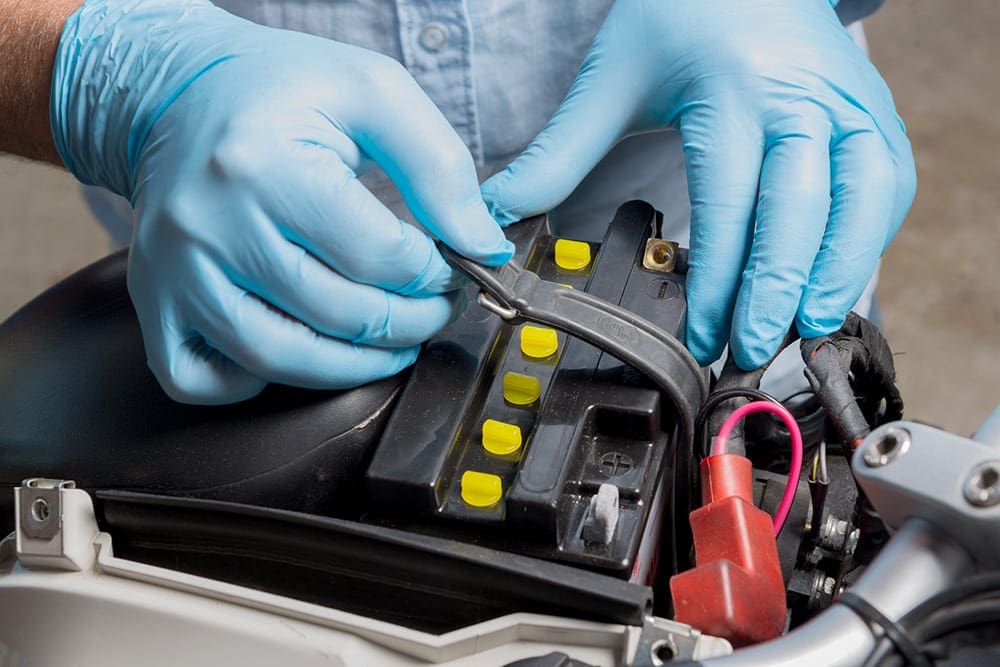 From a safety perspective, it's also worth noting that BC Battery Controllers do not produce sparks and are protected against short circuit, reverse polarity, overcharging and overheating – so you be confident when leaving them hooked up to your pride and joy for long periods of time.
For more information on the full range of products from BC Battery Controllers, visit: www.jawsmotorcycles.co.uk/product-brands/bc-battery-controller/
You've only got until January 31, 2019 to throw your name into the hat, so you better act fast.
There are no cash alternatives available. The winner(s) will be the first name(s) drawn at random. Terms and conditions apply. To view the privacy policy of MMG Ltd (publisher of MotorCycle Monthly please visit www.mortonsmediagorup.com/privacy.